The Loop
Ambush update: The Ponce is going across The Pond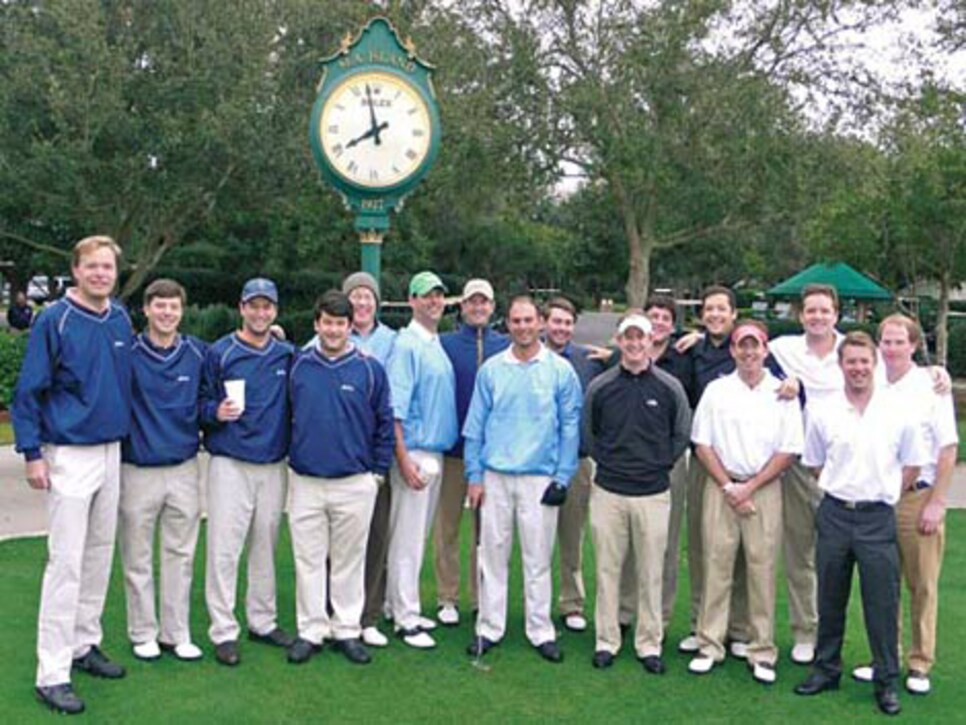 *The Ponce was, and always will be, the first Ambush. It was 16 guys colliding with the courses of Sea Island, boyish camaraderie, enjoying the comforts of the Lodge, shoulder-season specials and a few bottles of wine on behalf of Golf Digest.
Anyway, the Ponce agenda is unreal. Keynote speaker one night, R&A one night, etc. Currently trying to get in touch with George Peper. His book, "My Two Years in St. Andrews," is required reading for The Ponce. Team apparel, team neckties, Union Jack vs. Stars & Stripes. Expect quotes from Crenshaw and Azinger's captaincy books each night as we toast pints. I'll also quote passages of "Down the Fairway" from my idol, Mr. Jones.
We will try to record as much as we can as we live the experience. We are bringing a non-playing assistant to help with documenting, scoring and photography. I will report back from the other side.
I followed up, and asked Thomson for cost details:
Our rule for The Ponce is to try and budget $1500 (or less) per man to include four nights of lodging plus five rounds of tournament golf (transportation, meals and entertainment not included).
For St. Andrews we have pretty much stuck to that, as it pertains to the tournament portion of the trip. The B&B lodging is roughly $100 per man, per night (some single occupancy and some double occupancy), and that includes breakfast, which is nice. This will be a five-night stay (Tues arrival and Sun departure), so roughly $500 per man on tournament lodging.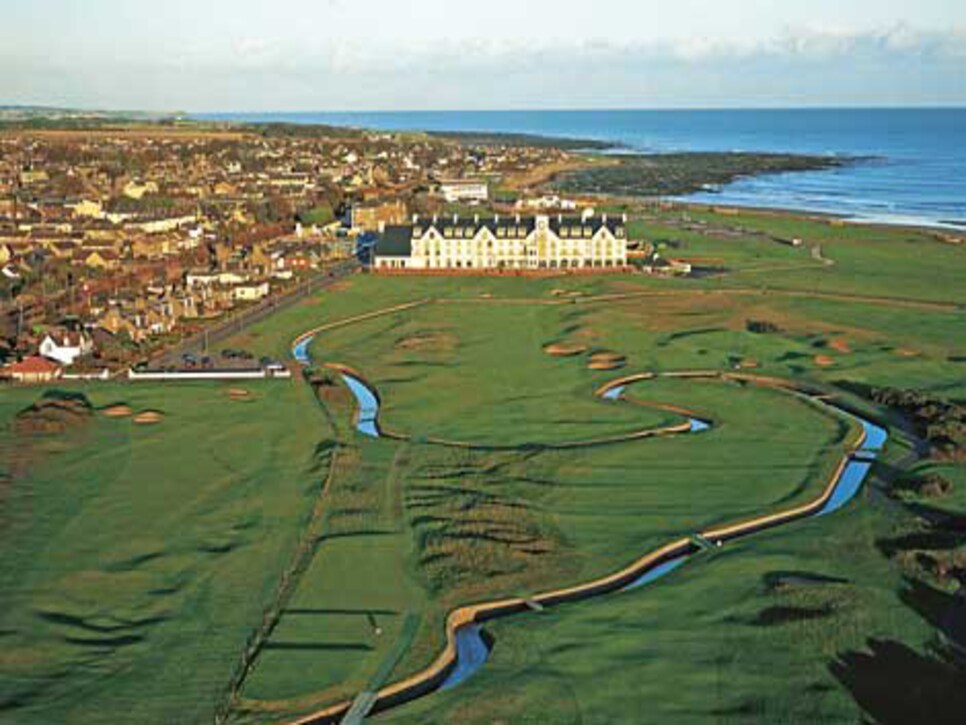 The five rounds of tournament golf comes to roughly $1,000 per man:
-$110 Jubilee (Wed. practice round)
-$220 Carnoustie (Thurs. fourball, pictured above)
-$230 Old Course (Fri fourball)
-$440 Kingsbarns (Sat 36 holes-foursome & singles)
The dollar is weak to the British Pound, so we paid steeper prices for golf than perhaps we would in other years, but we're paying less in lodging to help keep us within our budget.
Obviously, the major extra expense this year is airfare. Most of us couldn't get to Edinburgh (Glasgow or London) for less than $1200 round-trip, no matter where we left from in the U.S. We checked fares a year prior to departure and they didn't change much. Most of us bought tickets at least six months in advance. (We told the guys two years in advance of our plan to play "across the pond" in 2012 for the 10th Annual, so guys could budget accordingly.)
The key was budgeting out expenses and booking the flight in advance. All tournament courses required pre-paid green fees. Wes Battle, this year's tournament chair, has done a remarkable job collecting money six months ahead in order to book all of the back-to-back-to-back tee times necessary at these legendary courses. The British captain, Dom Clive, has done the same. Dom, Wes, and I have shared Google-doc spreadsheets on budgeting and deadlines to help keep both teams on track. (As you know, these courses require handicap cards and have strict rules on pre-booking, and of course the complex balloting procedures for the Old Course, etc.)
We like to give our Ponce guys options, and for many of us, this is our first time playing golf in Scotland. Wes created a "B" itinerary, and booked additional pre-tournament rounds in the Scottish Highlands for the American guys who wanted to come over early, get over the jet lag, and get acclimated to links golf. This was strictly voluntary (and was budgeted separately), and 11 of the 14 American players are playing at least two additional rounds (Cruden Bay and Royal Aberdeen), and some are playing (Brora, Royal Dornoch and Castle Stuart).
We also left certain mornings open during our trip for those who want to play golf-on-the-fly, putt at the Himalayas course in St. Andrews, and/or recommendations of local gems from locals or caddies, etc.
An arduous task of logistics and planning, but well worth it!