The Loop
Ambush No. 28: Cuscowilla in Georgia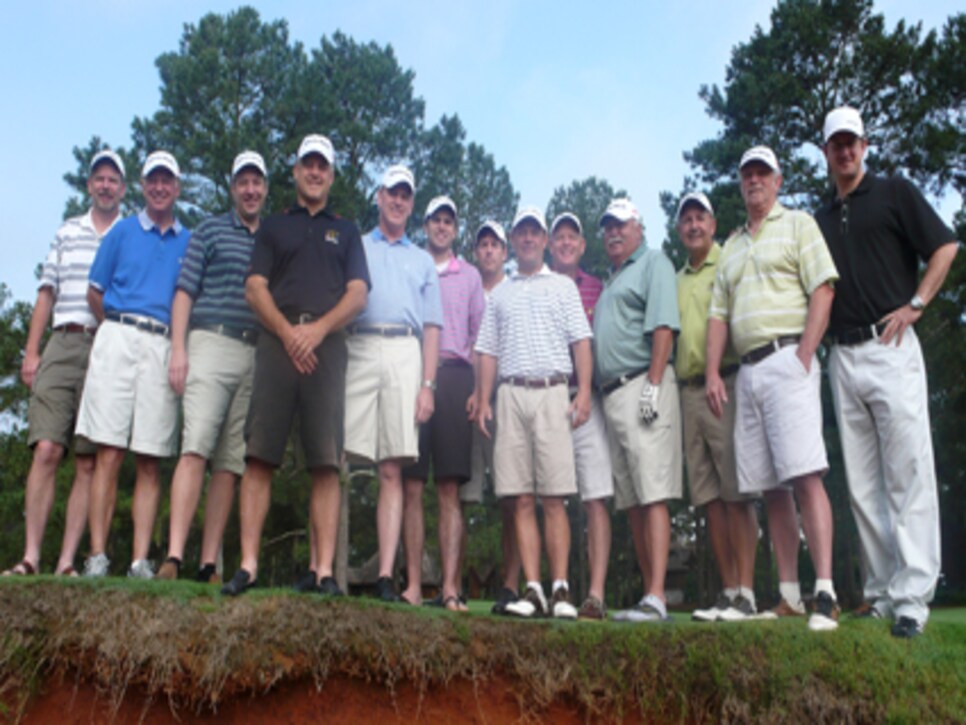 You'll read more about why this group of Alpharetta-based buddies goes to Cuscowilla (80 minutes east of the Atlanta airport) . . .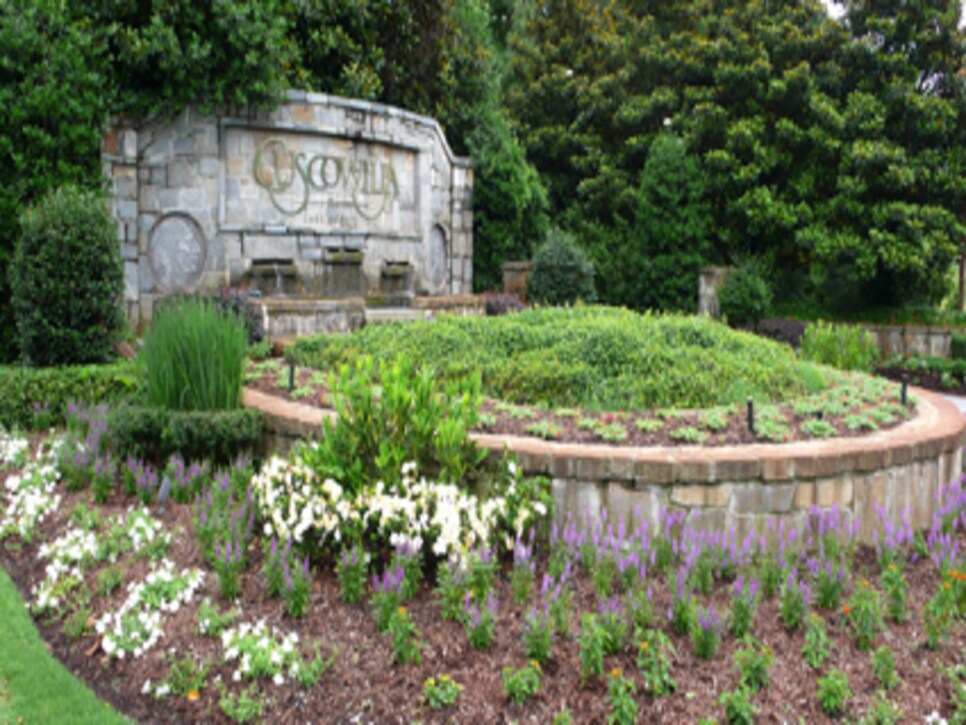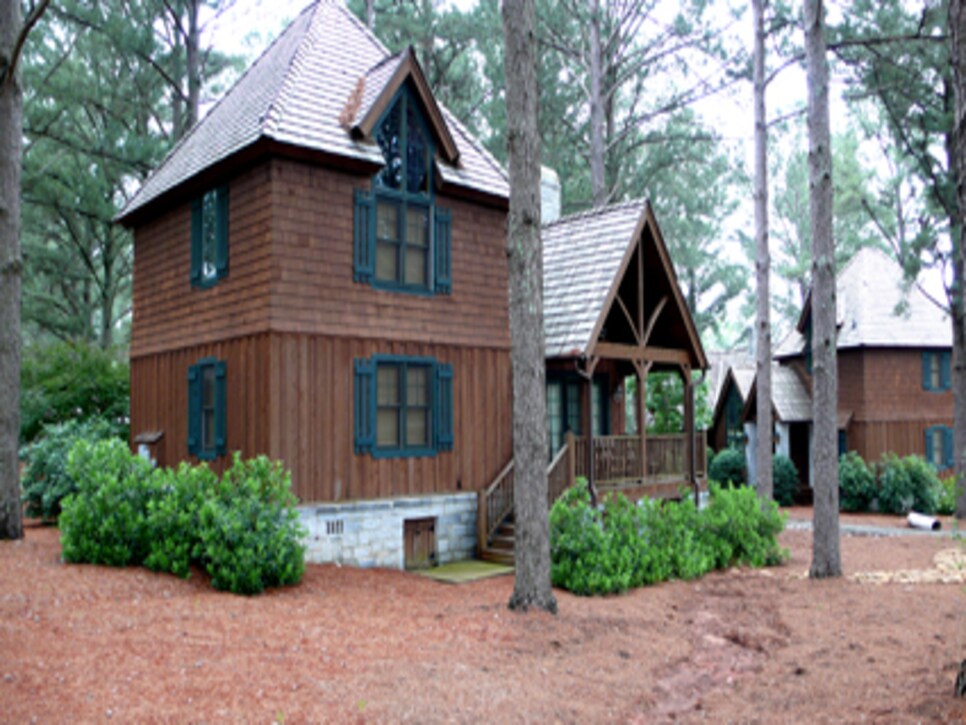 Jeff (far right) runs the show; Brad wasn't the star of a lot of good movies ("Se7en," "Fight Club," "A River Runs Through It," to name a few):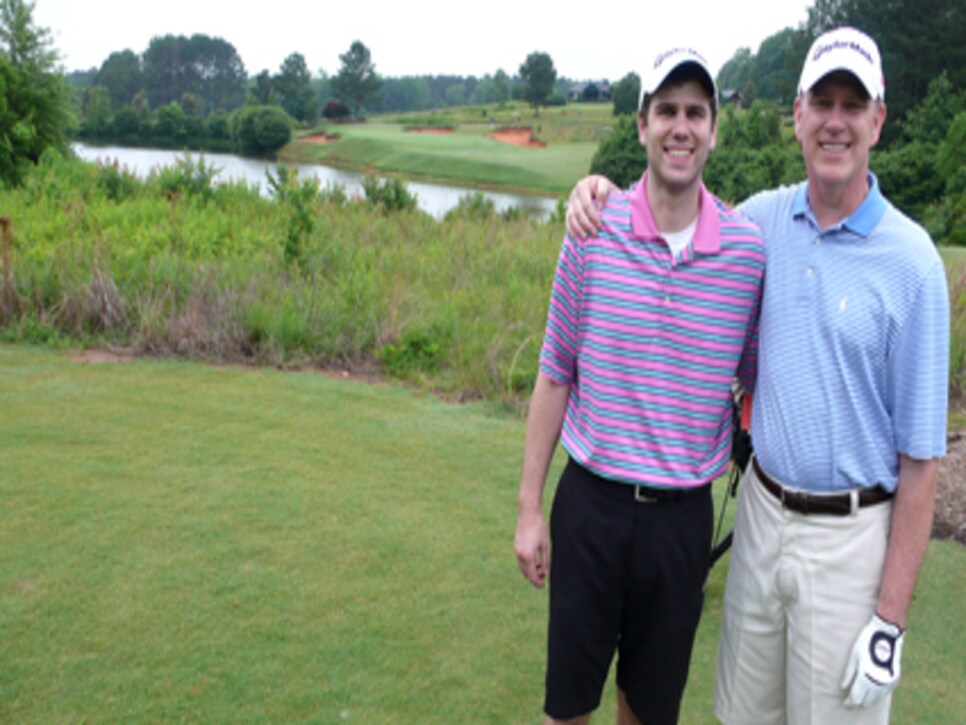 Your wives will appreciate this one . . . Jackie is proof that a man will start to look like his headcover: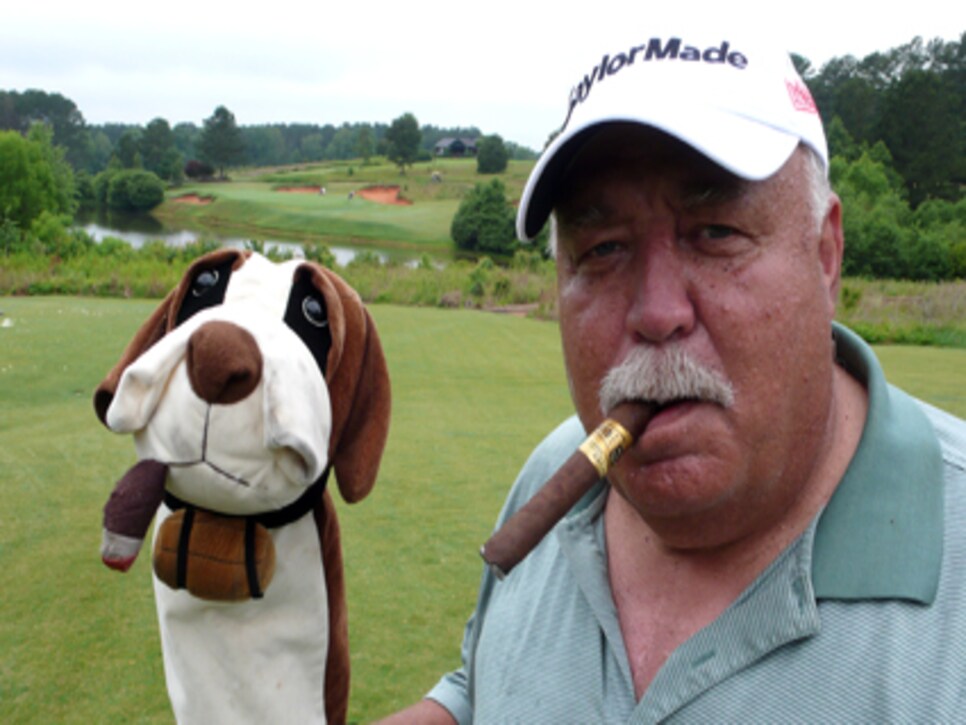 (Sorry Jackie--too good a line not to use on this blog . . . and don't be surprised if it also ends up in the magazine.)
As "victims" of the 28th Ambush, this group received four bottles of wine, TaylorMade hats, Srixon balls, two boxes of Excalibur cigars, SunDog Eyewear and Jeff received a TaylorMade bag for sending in their itinerary.