The Loop
Ambush No. 21: Are You Next?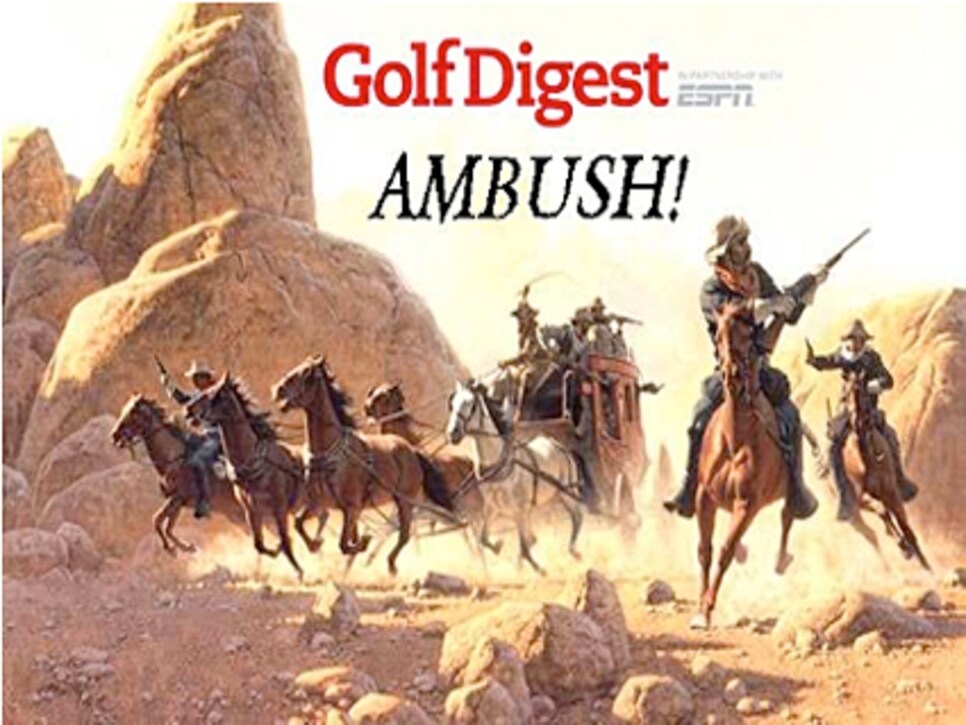 Some of the trips I'm considering this month: Russell Sleight of Horseheads, NY will be joined by 11 friends who drive almost seven hours to Ocean City, MD. Ages 25 to 72 play 126 holes in four days. "The first year there was only four of us," says Sleight. "But each year the group keeps getting bigger."
Tim Bellury of Fayetteville, GA is on his way back to Mesquite. They also started as four guys, now they are up to a group of 80. "We go to the same place each year," says Bellury, "and we are rewarded with outstanding service for our loyalty." Bellury says his friend Mike Brown started this annual excursion. "He and his wife work hard to make this a fun and rewarding trip each year."
And then there's the 12th annual "Other Senior Tour" taking place an hour north of Tampa. It all started back in 1998 when Mike Hendren's wife surprised him for his 40th birthday. Hendren, of Brentwood, TN says, "As the tour commissioner, benevolent dictator (think Cliff Roberts, C.B. Macdonald or George Crump) and life-long golf course architecture student, I select the venue. This year and we will play Bobby Weed's renovated Brooksville CC, Tom Fazio's 36-holes at World Woods and Arthur Hills' renovated Dunes at Seville."
Mighty benevolent of you, Mike. Making sage decisions like those, your dictatorship is safe.
Speaking of safe, Kerry McHugh of Braintree, MA writes: "Our trip is made up of active and retired police officers and firefighters from the Boston area. We have been traveling together for 28 years. Ten years to Myrtle Beach and now the Tucson/Phoenix area for 18 years." They've never had less than 12, no more than 36. They go to Tucson in March so they can play golf in the morning, catch a spring training game in the afternoon. "The trip is put together by our trip leader, Jerry Kenny, a retired fire chief," says McHugh.
Not many of the thousands of itineraries I've received are as impressive as the one from Jon Kaull of Fitchburg, WI. It's a 37-page "Player's Guide" to the 2010 Kaull Invitational. They started in 2006 and go every two years. I see in the section labeled, "Past Tournament Information," Kaul and seven friends have been to Hilton Head and Grand National on the RTJ Trail in Alabama. This year their staging ground for six rounds of a loose interpretation of a Ryder Cup format will be Barton Creek in Austin. Unfortunately I just Ambushed in Austin a few months ago. Obviously part of each Ambush story is a travel element, to be shared with the masses. That's why I try to keep moving around the country to various buddies trip destinations. In other words: not this year, Jon. But maybe I meet up with you and your crew in 2012. Please keep me posted and thank you for your interest in the Ambush.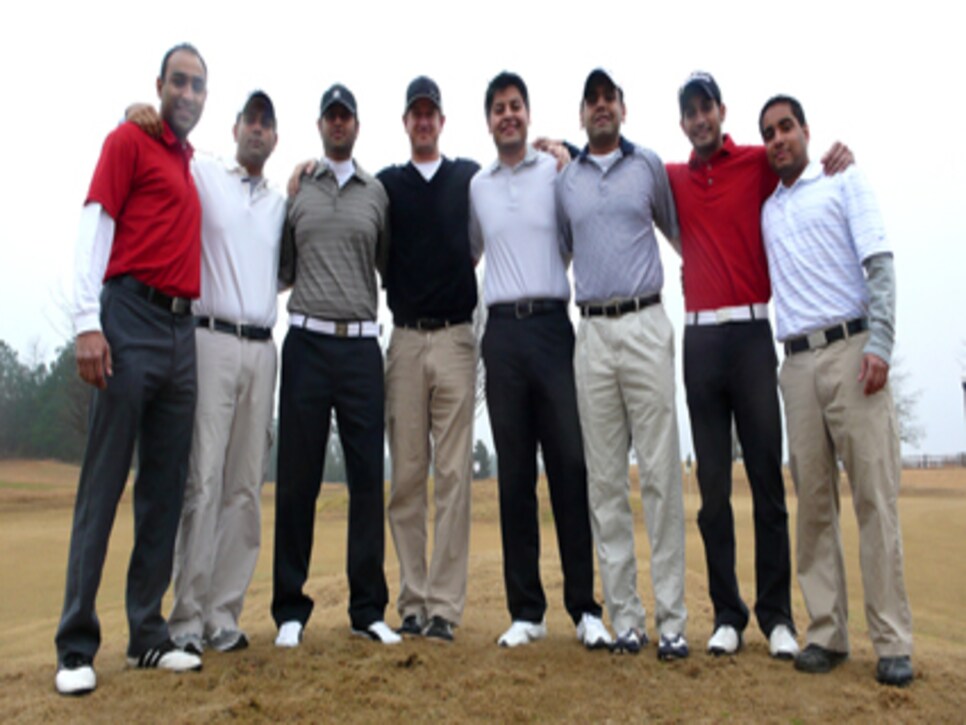 And here's their Ambush video:
Do you want your buddies trip featured in Golf Digest? If so, click here, and fill out an Ambush entry. You never know, you might be next.