Courses
Myrtle Beach: 10 Days, 10 Rounds For $1,272
This group eats in. From left: Bernard Gagne, Denis Gilbert, Guy Blouin and Denis Villeneuve.
MYRTLE BEACH, S.C. (Masters week)
TRIP PLANNER: Denis Gilbert
HISTORY: It started on a winter day in 2007, when Bernard Gagne, Gilbert's college friend, complained about the weather. "Give me 15 minutes," Gilbert said. He called a packager at the most popular buddies-trip destination in the United States. Between the third and fourth years of the trip, Denis Villeneuve was diagnosed with thyroid cancer. After he beat the disease, he got the group together for golf, steak and a tape measure. Villeneuve stopped at 80 inches. Then he slid two fingers to 54 inches, which was his age. "That distance (between 54 and 80) is what we have left," said Villeneuve. "That's why this group will be going on a buddies trip to Myrtle Beach every year."
) and Cape Fear National near Wilmington, N.C. "We like to spoil ourselves," Gilbert says.
LODGING: A four-man villa at the Barefoot Yacht Club.
WHY MYRTLE BEACH? "Myrtle Beach is Toys "R" Us for French-Canadian golfers."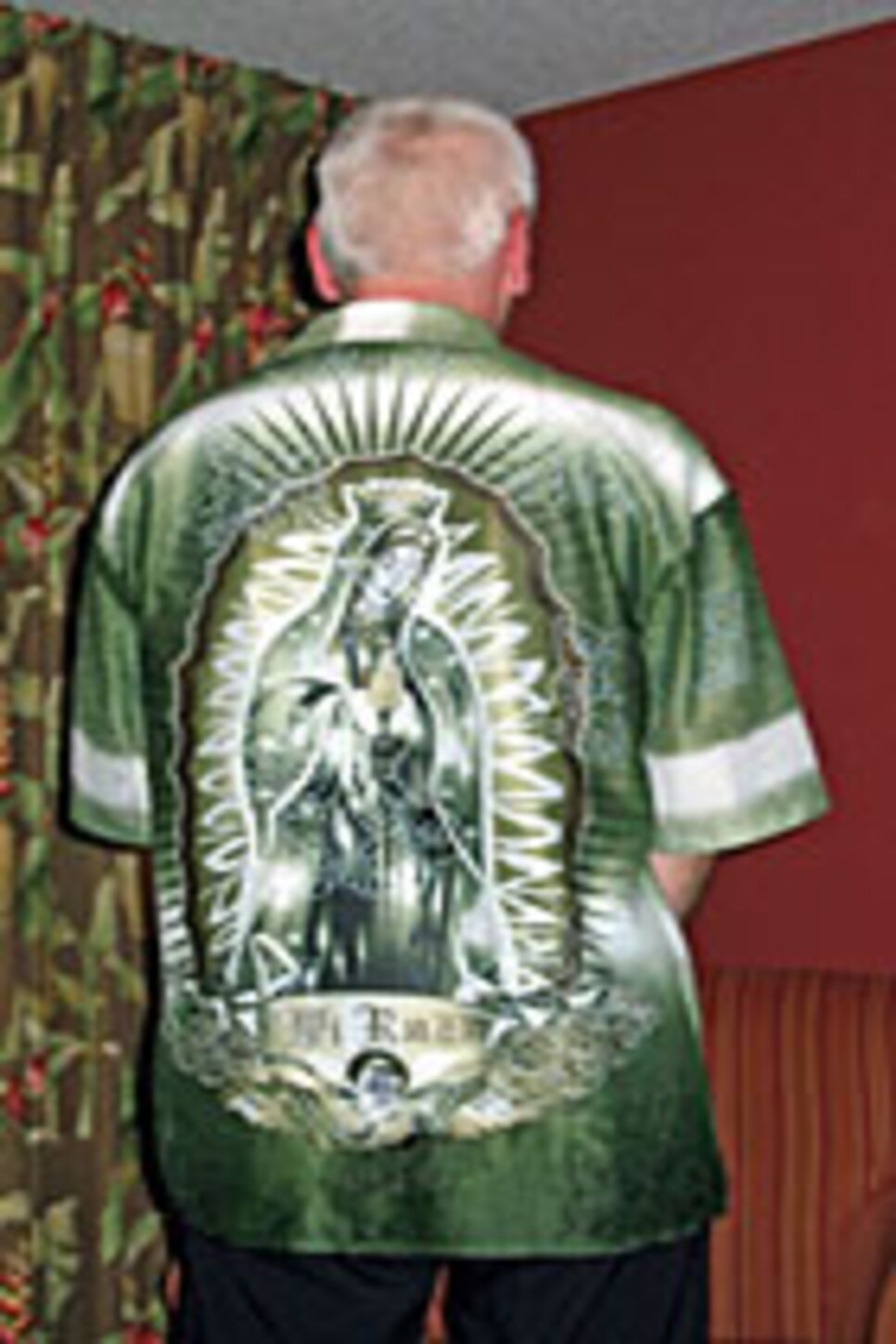 TRADITION: The game they play is "39." Take your handicap and subtract that from 39 points. Then play golf, no longer factoring handicaps. Make a par, subtract one; birdie, subtract two; eagle or better is minus three. A bogey is zero. A double bogey or more is plus one. Lowest score wins. It's a good game to play over multiple rounds. A 14-handicapper starts with 25. If he makes five pars, a birdie and two double bogeys, his score is 20. If a 3-handicapper makes 12 pars, one birdie and five bogeys, he finishes with 22.
While the winner at Augusta National is earning a green jacket, these guys give out a green shirt every night to the guy who played the worst that day. (right)
__THE DEAL:__10 rounds in 10 days, plus a four-bedroom condo at Barefoot Yacht Club for $1,272 per man.