Courses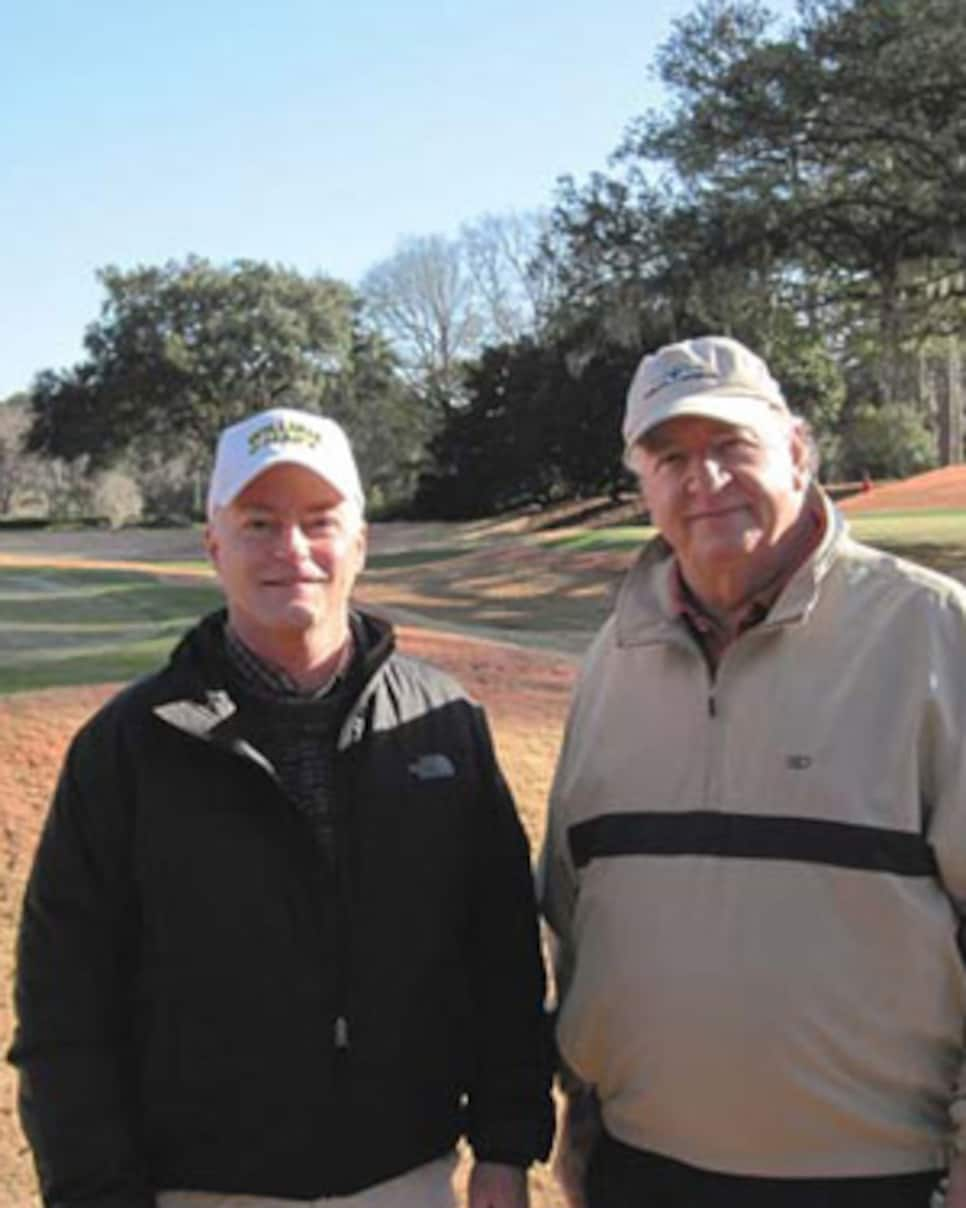 WHERE THEY'RE FROM: Highlands, N.C. "After a rough winter, everyone's ready to get out of town," says trip planner Selwyn Chalker (on right).
TRIP PLANNER MOTIVATION: "I do it because I've done it," says Chalker. "I like getting people together."
THE DEAL: $325 per man includes three nights, two rounds, a cocktail party with heavy appetizers and an order-off-the-menu breakfast every morning.
LODGING: True Blue villas; they get a three-bedroom condo for each foursome. "We like their facilities. It's not real crowded, and it's right off Highway 17, so it's convenient," says Chalker.
FORMAT: Best ball of the foursome for two days.
AWARDS: Trophies go to the top three teams. "But no money exchanges hands," says Chalker, who sets up a checking account in the name of Winter Golf Outing to pay for all costs.
TOP TIP: "Don't try to do it all by yourself," Chalker says. "Using an agent doesn't cost more money, and it makes things a lot easier."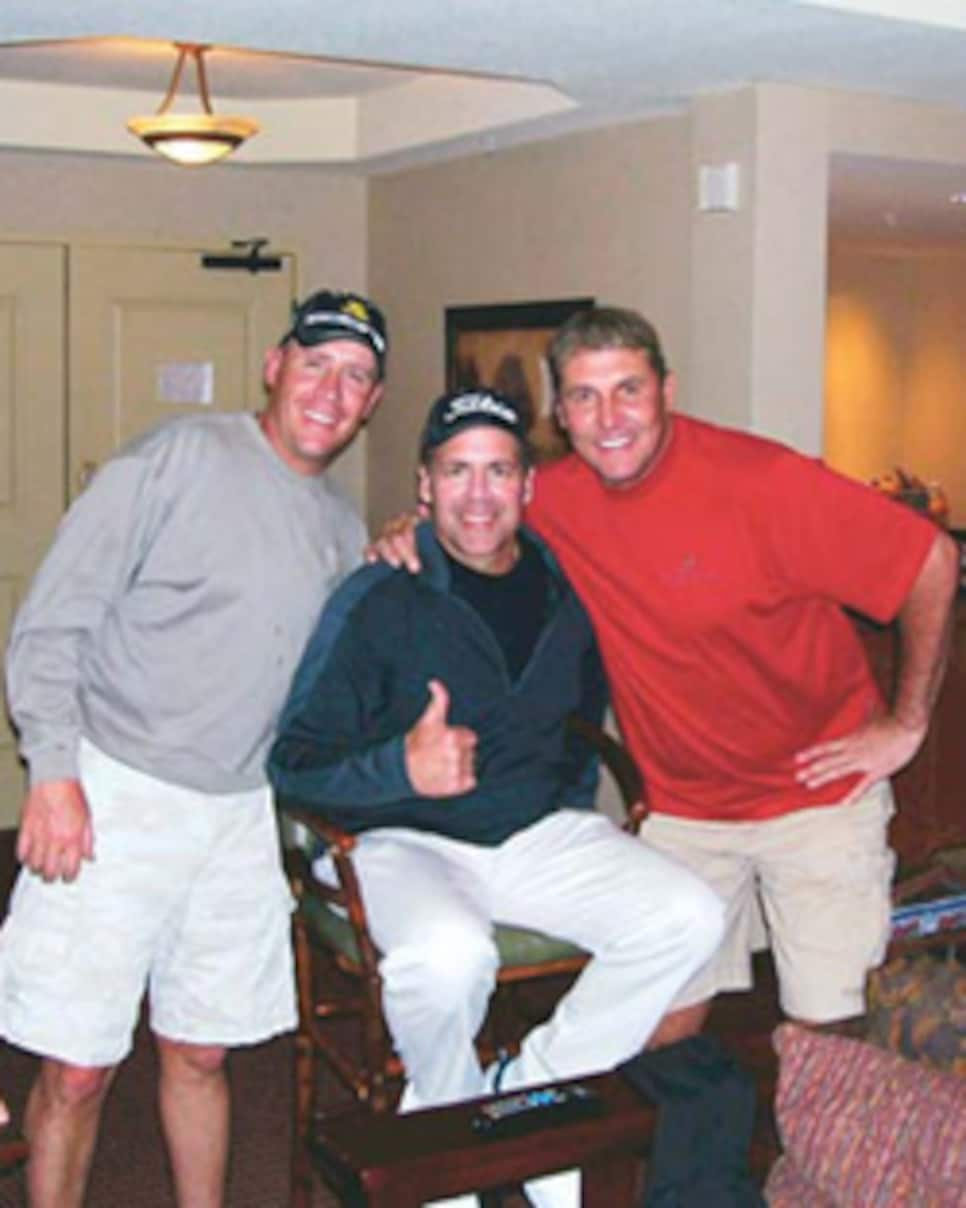 WHERE THEY'RE FROM: Dayton, Nev.
TRIP PLANNER: Brent Kidd. "If there's an odd number," Kidd says, "I threaten to go just to make sure everyone has a good time."
ON BEING A TRIP PLANNER: "It's like being an umpire or referee. If you do it right, no one notices you."
, because they like to stay and play in one spot.
THE DEAL: $1,200 a man includes four nights and four rounds, traditional Thursday dinner, breakfast all four days and a $100 entry fee. Kidd negotiates one suite that "accommodates scorekeeping, telling lies and maybe a poker game or two."
FORMAT: Four-man team total, better ball of twosome, two-man Stableford (all partners are selected in a blind draw), and individual low net.
AWARDS: Four-day low net gets a silver cup for a year. No gimmes, so there's a trophy for fewest putts. Kidd wanted guys to behave, so he started the Biggest Jerk award. Says Kidd: "Some years a guy has won it before we even leave for the trip."
MVP OF SUPER BOWL XXVI: "Brent makes it easy on us," says Mark Rypien (red shirt), former Washington Redskins QB. "We get there, put our money up and make sure we don't fall victim to the 24-hour flu."
10TH NORTH/SOUTH TRAVELERS CUP
WHERE THEY'RE FROM: Atlanta and Chicago.
TRIP PLANNERS: Otis Jones, Lamar Golar, Donald Frank and Donald Barry.
THE DEAL: $900 a man includes 10 rounds, seven nights, food, drinks and transportation. "We're addicts, man," says Paul Taylor, one of the organizers of Team Chicago. "We always have to hit the Coach outlet before we go home, otherwise we get in trouble with our wives."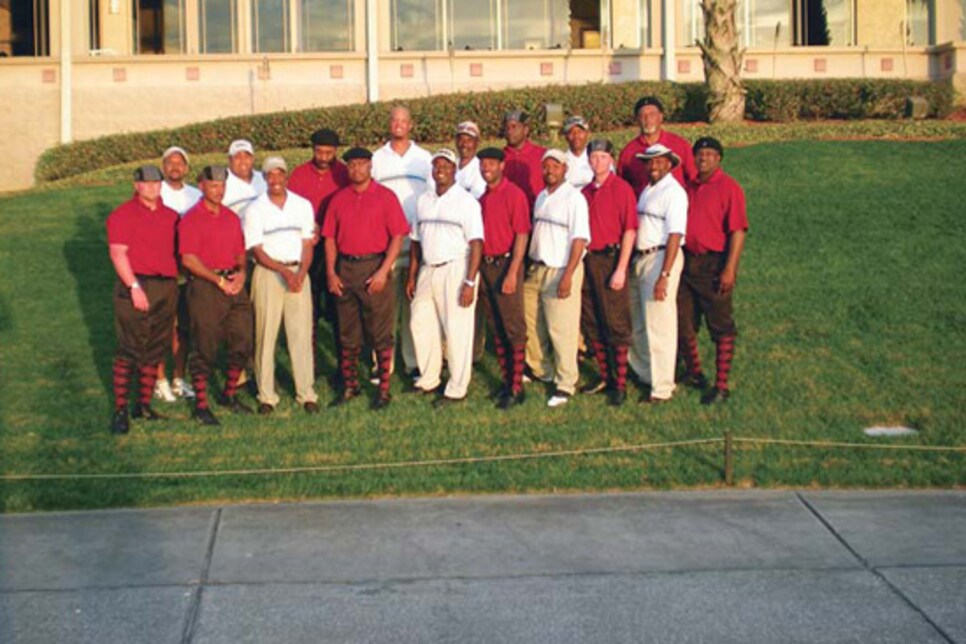 LODGING: They rent large homes through homeway.com; the average price is $30 a night per person.
CAR RENTAL: $18.99 a day for full-size cars through hotdeals.com.
PRE-TOURNAMENT MEAL: Sonny's B-B-Q.
AWARDS: An MVP for each team is chosen by the opposing team. The biggest underachiever of the trip gets the Stay Your Ass At Home award. "The golfer who has won this award has come back to get either the Most Improved or MVP 75 percent of the time," Taylor says. The best-dressed team is for bragging rights. "Team Atlanta blew us away when they wore hats, knickers and argyle socks," Taylor says. "Payne Stewart would've been proud."