Courses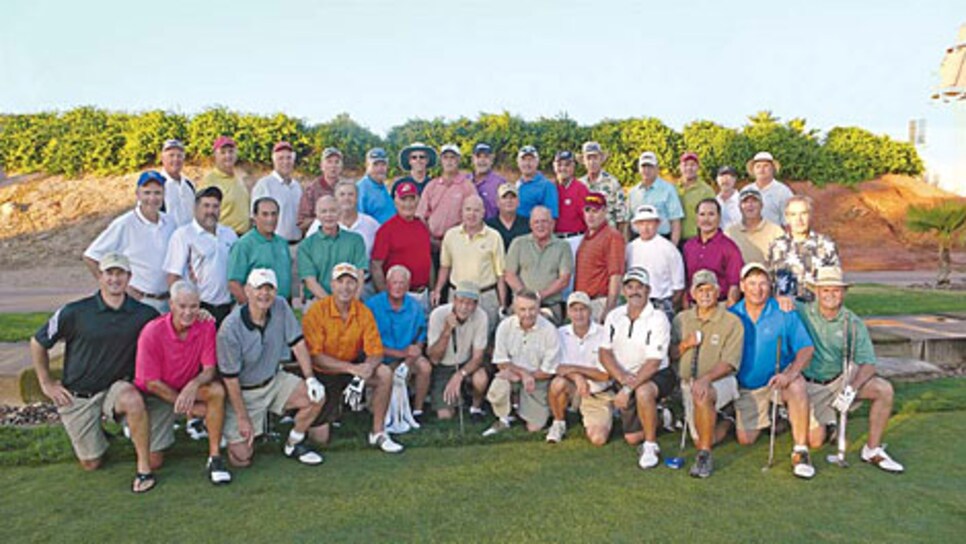 The Roadrunners are ready for action.
It's opening night of the 18th annual Roadrunner Golf Tournament in St. George, Utah. Forty friends have gathered for five days and six rounds of golf. Spencer Feix, a member of the entertainment com-mittee, is playing the role of Carnac. "A nail, a two-by-four and Lee Martinez's partner" is the answer. The question in the envel-ope: "Name something that is hammered, sawed and screwed."
For the Roadrunners, organized by 72-year-old chief delegator Sam Jones, everybody gets a job. That's the only way a trip this big could ever work.
Russ Wade is the "putter marker." He puts a piece of tape on the shaft of every putter 20 inches from the bottom so there's never a question as to what's a gimme. John Stehney is the "wake-up commissioner" because he slept in three years ago. He gets a team of Roadrunner rookies to help him.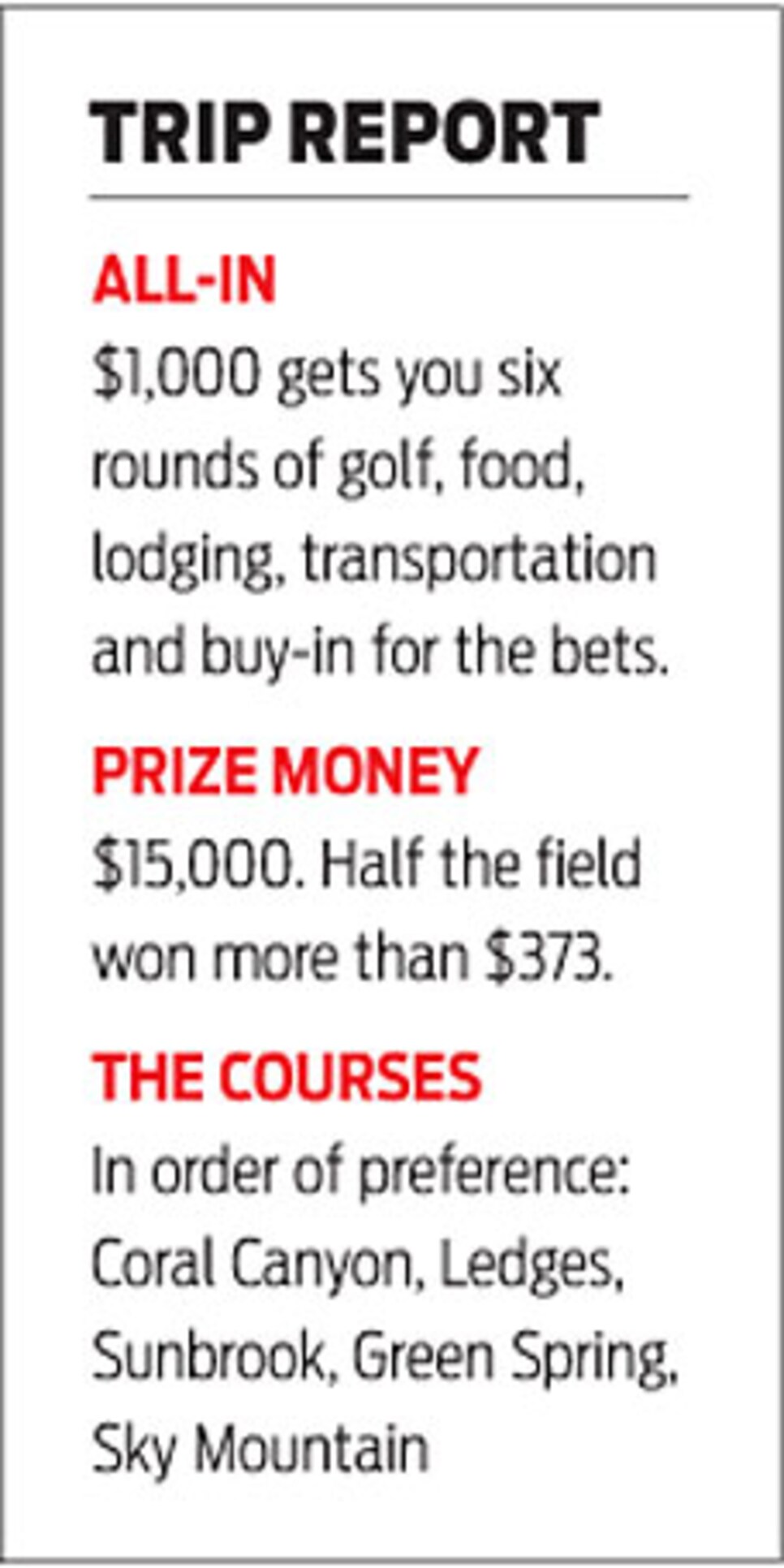 Every night at the Best Western Abbey Inn, where the guys stay, the scores are tabulated and handicaps are adjusted by the handicap committee: Jones and his brother-in-law, Bruce Fleming. "It's much easier to go down than it is to go up," Jones says.
The "massage organizer" is Ernie Henson. Midway through the trip he brings in four female massage therapists, who set up tables in an empty conference room of the hotel. Every guy gets 25 minutes of grunts and groans, and it's a big hit.
"Attitude adjustments" are handled by Don Wagner and Bill Henry, aka the judge. Five guys in the past five years haven't been invited back because of bad behavior. "We get together once a year for golf, not to get away from our wives or to go crazy," says Mark Vitale. "If we wanted to do that, we'd stay in Vegas," about two hours southwest of St. George.
I ambushed the Road-runners, most of whom are from New Mexico, at Sky Mountain Golf Course ($44 for unlimited golf and a cart) near St. George. I bought lunch and handed out sleeves of golf balls. They gave me the 27-page program created by Vitale, who submitted their itinerary to Golf Digest. Everything you need to know, and maybe more than you want to know, is meticulously explained in the program: the schedule of events, rules, daily pairings, payoffs and sheets to fill out for the pre-ordered lunches.
One of the most impor-tant parts of the program is on page 15: a rundown of all the jobs. I couldn't help but notice Martinez wasn't on the list. "You don't have an official job?" I asked.
"Yes, I do," he said. "I'm the butt of all the jokes."
Senior Editor (Travel) Matt Ginella might ambush you. Submit your buddies-trip itinerary here.