News
Amateur Stewart Hagestad's stellar run continues, qualifies for U.S. Open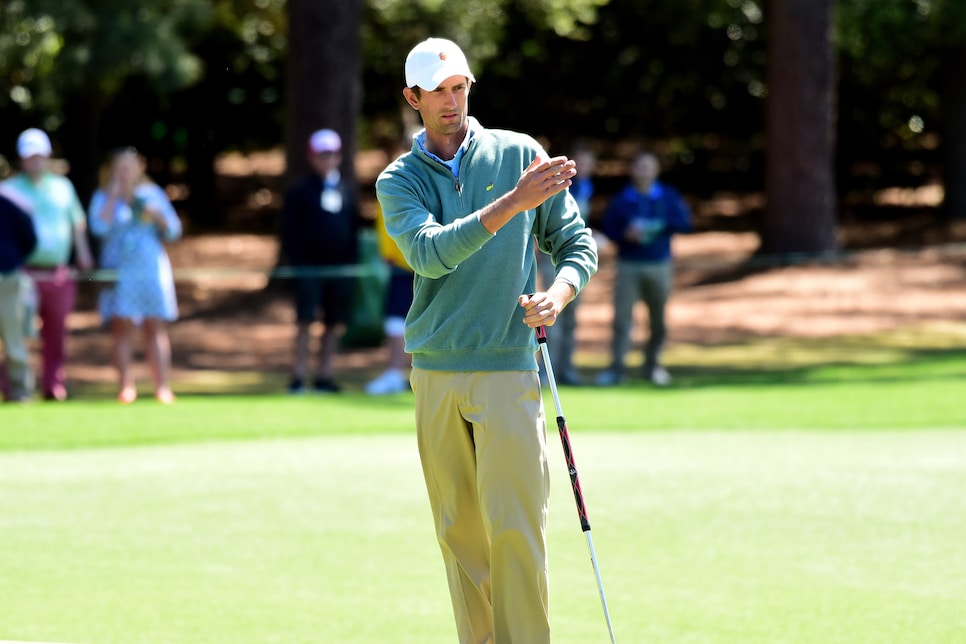 NEWPORT BEACH, Calif. — Stewart Hagestad is adamant that his future is in business, not in professional golf, even after making an investment in his game and continuing to see his own stock rise.
Hagestad, who in April became the first U.S. Mid-Amateur champion invite to make the cut in the Masters, earned a start in the U.S. Open at Erin Hills next week by finishing third in a sectional qualifier at Newport Beach Country Club and Big Canyon Country Club on Monday.
"It's been an amazing run, and it's been a lot of fun," Hagestad, 26 and a member at Big Canyon, said. "But at the same time I'm really trying as hard as I can and really trying to stay process-oriented, to try to get better every day."
After his Mid-Amateur victory last fall, Hagestad chose to defer his plans to pursue a masters degree in business administration to focus on golf. By making the cut at Augusta, he fueled speculation that he might have a go at professional golf.
"The short answer is that I'm not turning pro, regardless of what anyone thinks," he said. "The longer answer is I'm going to apply to some business schools in September and October. I've been given a really cool opportunity and have had a chance to meet some really interesting people. Hopefully I can sell them on my story. As soon as the Mid-Am is over I'm going to put the clubs away for awhile and be a normal 26-year-old."
Hagestad shot a four-under-par 67 at Newport Beach in the morning, then came to the course on which he learned the game and shot a four-under 68. He finished three strokes behind medalist John Oda, who just finished his junior season at UNLV.
"I feel the way it's best to go about these things is to go out and try and win medalist," Hagestad said. "And if you can play great and come up a little short you're still in great shape."
Three days earlier, Hagestad texted his caddie Jason Beach he intended to be the medalist.
"I was being cocky," Hagestad said jokingly.
He came to the par-5 18th and asked the scorer whether he needed to make eagle to qualify. He didn't. Still, he hit the green in two and made a two-putt birdie that was more than sufficient to qualify.
Meanwhile, Beau Hossler, another Orange County native familiar with Big Canyon ties, bogeyed his 17th hole (the eighth at Big Canyon) and missed joining a playoff for the sixth and final qualifying spot.
Hossler had qualified for three previous U.S. Opens in sectional qualifiers at Big Canyon.