The Loop
Amateur Bryson DeChambeau takes lead in Abu Dhabi, compares himself to George Washington (Sort of)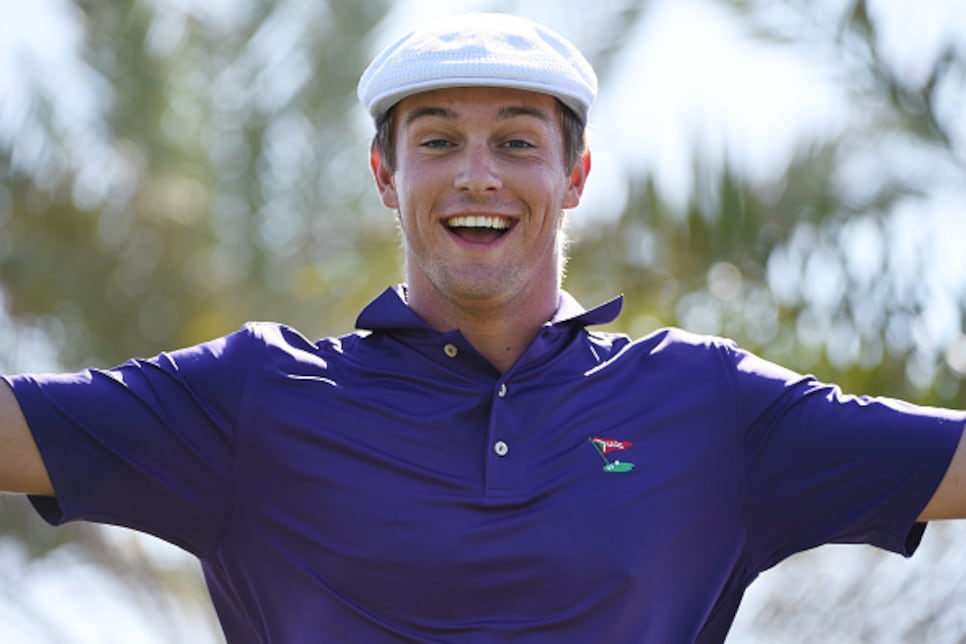 US Amateur champion. NCAA champion. The standout member of the losing 2015 US Walker Cup team. Runner-up in the Australian Masters. Bryson DeChambeau has already shown he has game and plenty of it. But leading a European Tour event after one round? Against a field containing four of the world's six-best players? That's another thing entirely.
But that is exactly where the former SMU Physics major finds himself. With an eight-under-par 64, DeChambeau sits atop the leader board at the Abu Dhabi Golf Championship, one shot ahead of Sweden's Henrik Stenson, two better than Rory McIlroy and four up on a young lad by the name of Jordan Spieth. So let's not get too carried away.
Still, no one has ever accused the dapper DeChambeau of lacking confidence. Running through the now obligatory (and largely incomprehensible) explanation of his devotion to the golfing doctrine that is Homer Kelley's "Golfing Machine" and the familiar fact that every iron in his bag is the same length (37 ½ inches), has the same bounce configuration and have the same lie angle and shaft, the 22-year old Californian admitted to being "just a little bit different."
"It works pretty well," he said. "It helps me keep my same posture, same setup, same everything. I'm a golfing scientist. Every day is a learning process. So I don't play with any emotion. I try to do my best to analyze and perform in the situation. I try to analyze and understand every aspect of the golf course and the way I play. So I'll look at the way I played today, see what I can do better tomorrow and go from there."
Which is the point where he should have stopped. But DeChambeau did not. Oh no. Before he was done there was a hole to dig -- a big hole, comparing himself to first to a genuine genius, then America's first president.
"You look at trends in humanity and most like following the norm," he continued. "But you've also got people like Einstein and George Washington; they stood out and capitalized on their differences and showed the world a little different side."