Courses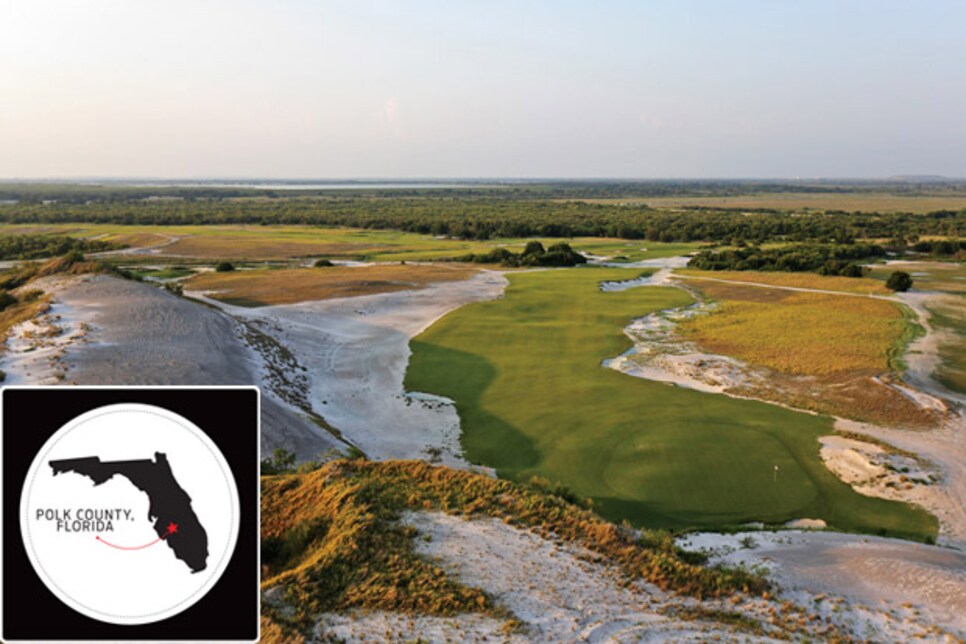 The par-5 18th on the Coore and Crenshaw Red course.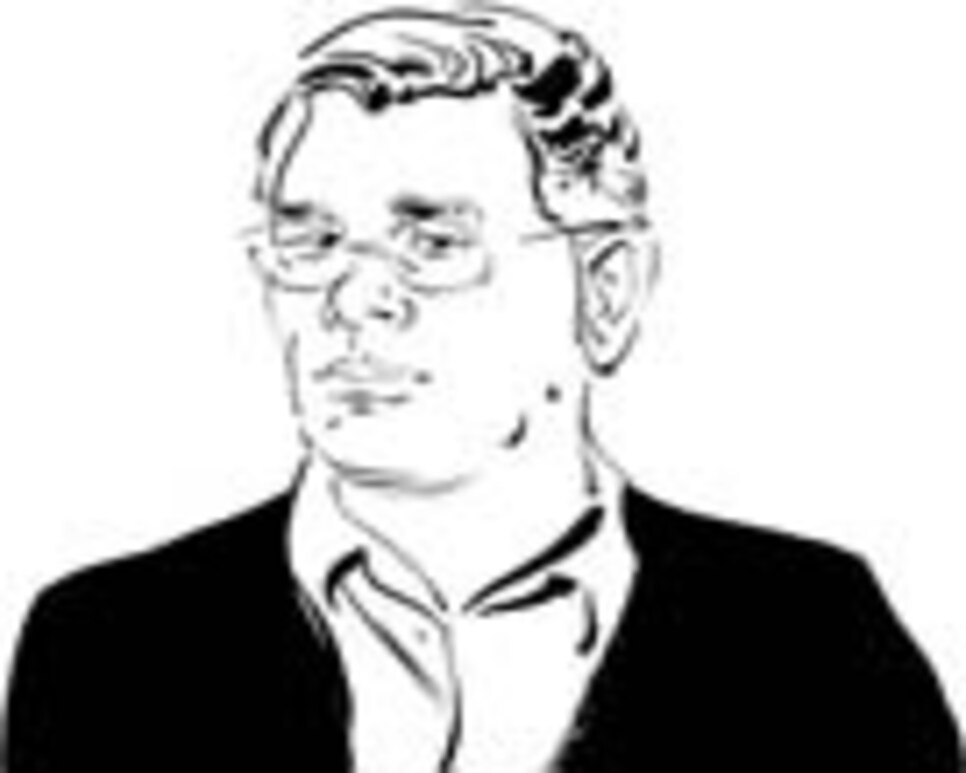 The theme song at Streamsong is, "Anything You Can Do (I Can Do Better)," because at Florida's newest golf resort two high-profile firms known for low-profile architecture produced side-by-side 18s in the spirit of a hotly contested match between friends.
Adding to the fun was their assignment to produce a taste of Ballybunion in a massive sand box southwest of Bartow, Fla., that was previously a phosphate strip mine, where spoil piles reached 75 feet into the air.
Tom Doak's Renaissance Golf Design team built Streamsong's Blue course, and Bill Coore and Ben Crenshaw built the Red course, more or less at the same time. The congenial rivalry began with Doak and Coore collaborating on the 36-hole routing. Coore then gave Doak first choice on which 18 he wanted to build. Blue includes a few holes routed by Coore; Red contains some holes originally envisioned by Doak.
The differences? Blue has bigger greens. Red has more roll-offs. Blue has the deeper bunkers. Red has more intricate bunker edges. Blue has more gambling water carries off the tee. Red confines them to par 3s. Red's 18th finishes closer to the mammoth dunes. Blue's 18th finishes closer to a bet-settling hole.
In the end, what defines the two 18s at Streamsong are commonalities not differences. Both favor the ground game, even on Bermuda grass, with wind dictating the tactics. They share top billing and center stage, in complete harmony with a fantastically unique landscape and each other. Annie, get your clubs.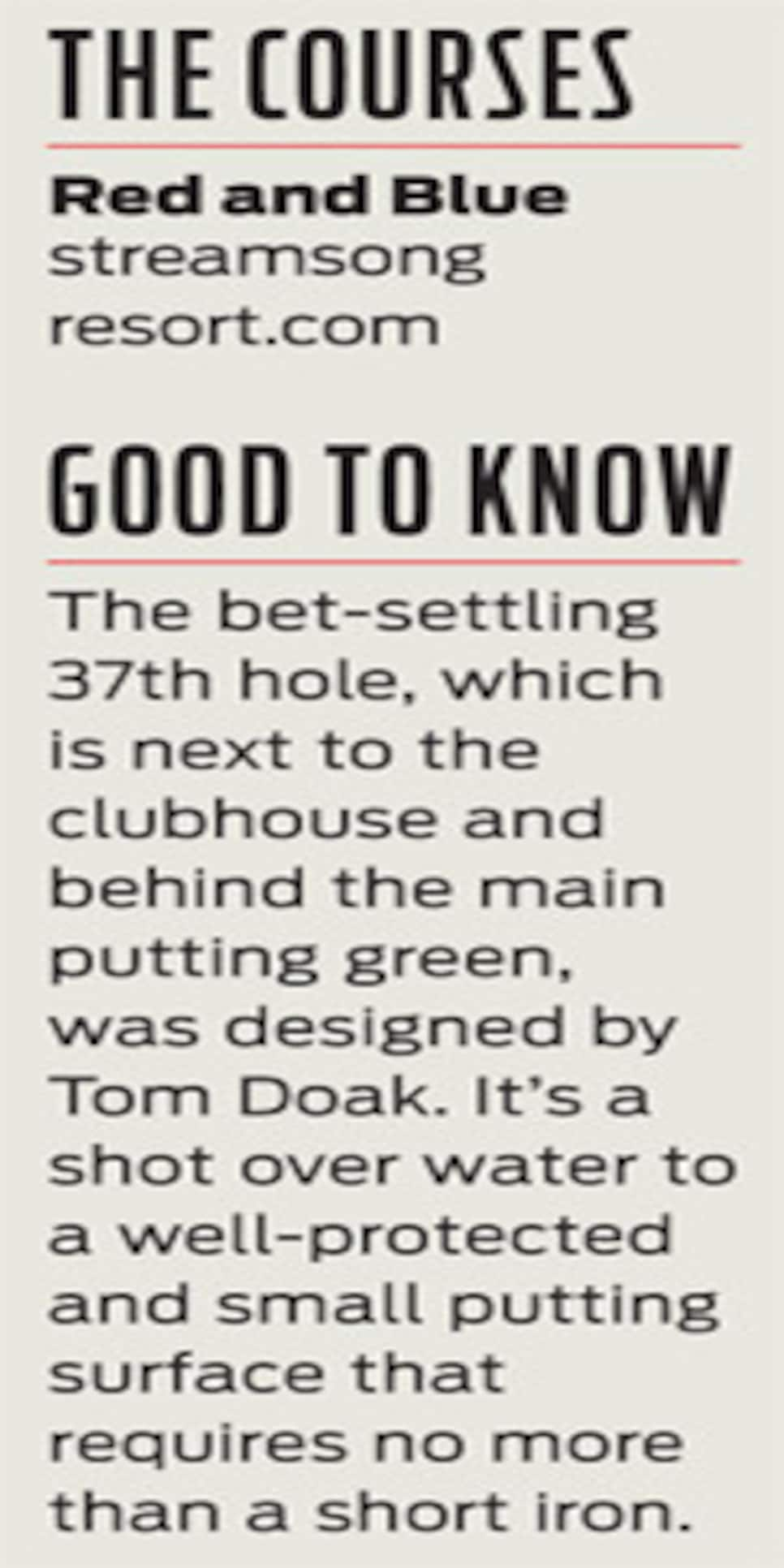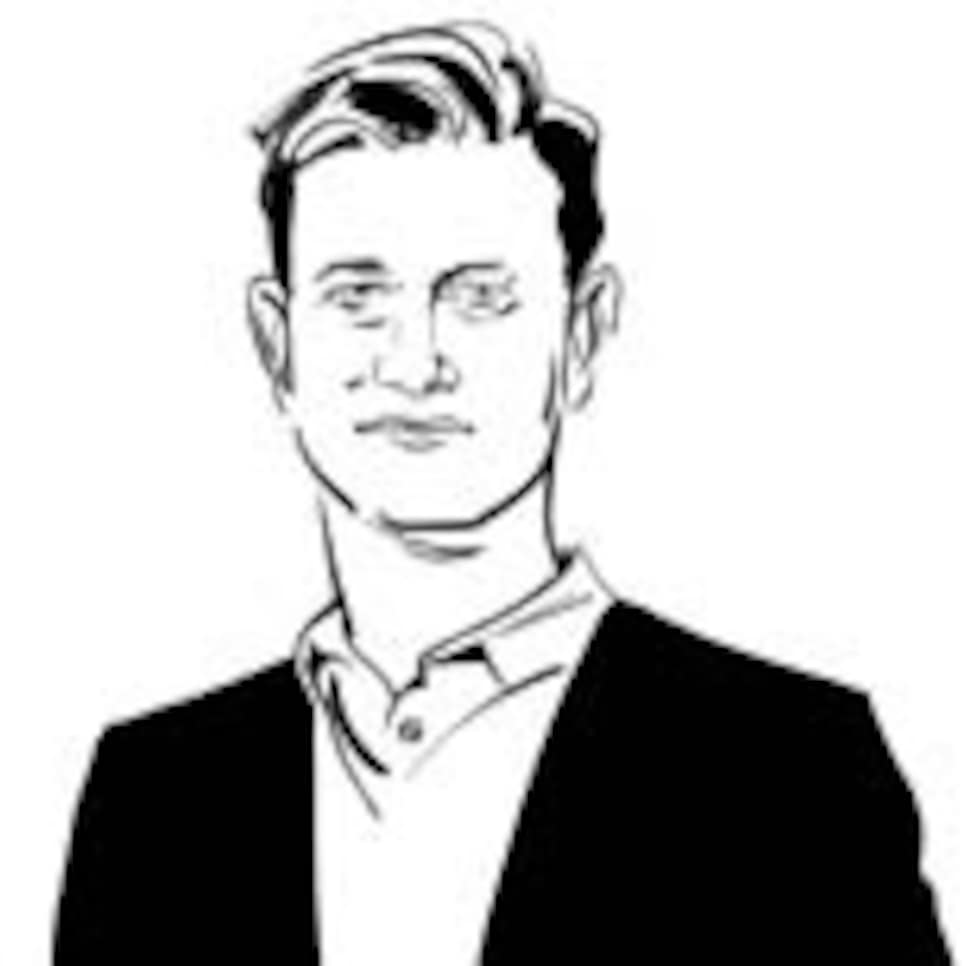 Ninety minutes southwest of the Orlando airport and an hour southeast of Tampa, Streamsong gives you the sense you're anywhere but Florida. From the Blue course's elevated first tee, the highest point on the property, the only man-made structure you can see, other than the sunken and minimalist clubhouse, is the Polk County Power Station. There are no back yards with barbecue pits and bug screens lining the fairways. (But there are alligators.)
The holes are inviting off the tee and offer subtle hints as to the way they should be played. Think Pacific Dunes (Doak) meets Bandon Trails (Coore and Crenshaw), but intertwine the holes, flatten the land a bit, and remove trees, gorse and the Oregon coastline.
The resort will open in December. The clubhouse, which will sleep 16, will have a three-meal-a-day restaurant with a masculine theme and will specialize in steaks for dinner, making it an immediate target for annual buddies trips. In the fall of 2013, Mosaic, the company that has owned the land for more than 50 years, will open a 216-room main lodge with amenities such as a spa, sporting clays range and guided bass fishing. Until then, there's a Best Western in Bowling Green, 20 minutes from the clubhouse.
Green fees haven't been finalized, but I'm told they'll average about $175, depending on the season. There will be carts, but management (KemperSports, which also manages Bandon Dunes), will encourage walking with caddies, forecaddies or pushcarts.
Not to cheat on Bay Hill, but I'm falling in love with another Florida golf resort.