The Loop
All the details on the Scotty Cameron putter Tiger Woods will use this week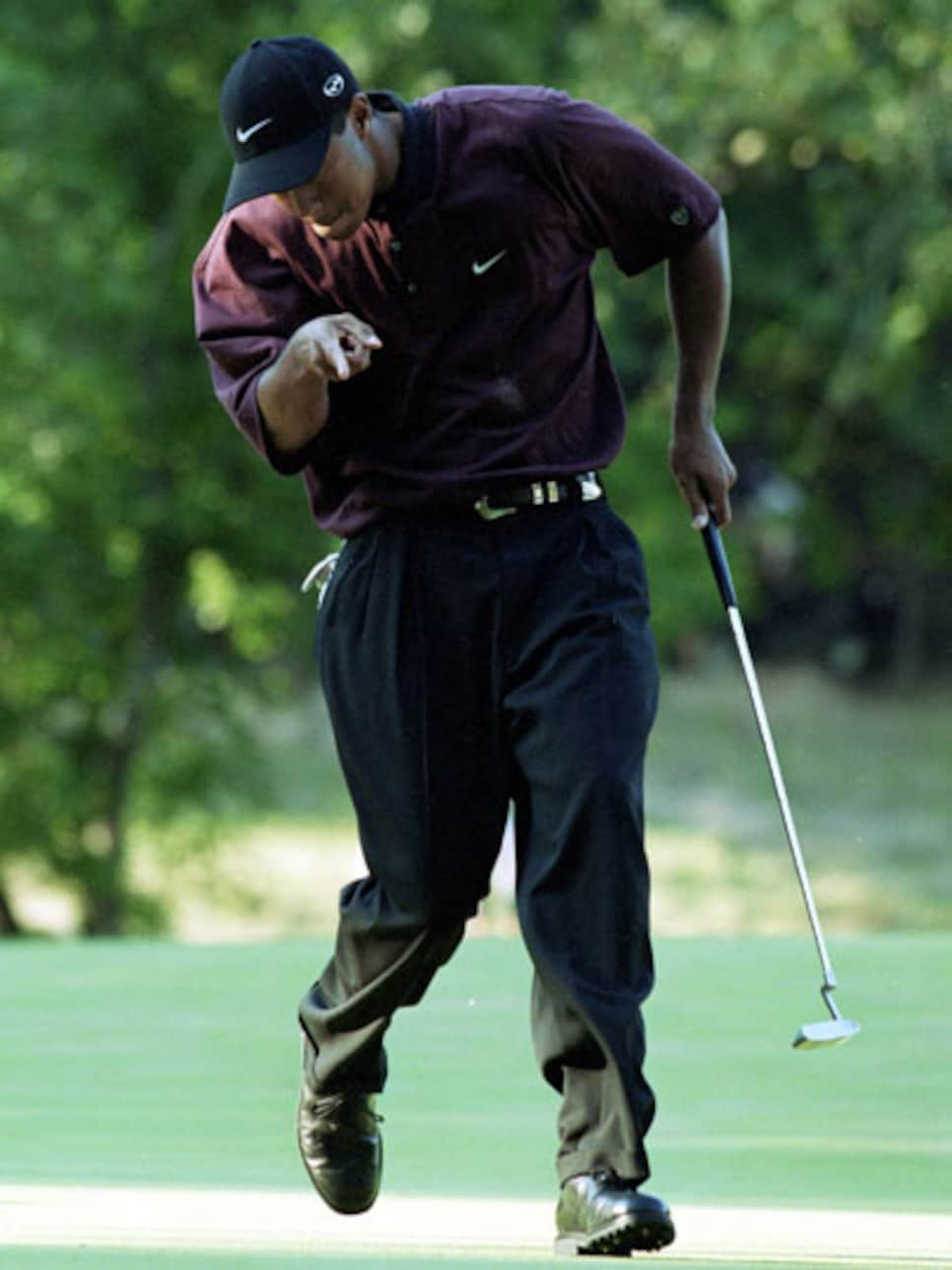 Coming into the 1999 GTE Byron Nelson Golf Classic, Tiger Woods was T-102 in putting on the PGA Tour and had won just three tournaments since a victory in the same event in 1997. At the '99 Nelson, Woods, who rarely changes clubs, switched putters, put a Scotty Cameron by Titleist Newport 2 in his bag. Now, as Woods prepares for his latest comeback at the Hero World Challenge, reports are that the former World No. 1 is reuniting with his favorite flat stick.
That's not surprising given the club's history. Woods was immediately successful with the putter as his putting average rank jumped to T-24 by the end of 1999. More important, he won seven of his next 11 starts with the club. In all, 13 of Woods' 14 majors have come with the Cameron, and in his first eight full seasons he used the club (not counting 1999 and 2008 when he was ranked fourth before leaving the tour due to a knee injury), Woods ranked in the top 10 in putting average five times. Starting in 2004, which is the first year the tour has strokes gained/putting calculated, he ranked first, fifth, 21st, second and second, again skipping 2008 and 2010 when he did not play enough to be ranked. Woods changed to a Nike putter at the 2010 Open Championship and went back and forth between Nike and his Cameron for a bit before settling in with a Nike model in 2011.
Woods has often said the reason the club resonates with him is that it is similar to the Ping Anser 2 he used as a kid. But it was a lack of success with another Ping Anser 2 that ultimately led him to the Cameron.
Mark O'Meara once recounted a story to the London Telegraph about the plane ride back to the U.S. after his win in the 1998 British Open in which he spoke about how Woods had used O'Meara's backup Ping Anser 2 in 1998, including at the Open Championship where Woods came up one shot shy of the O'Meara-Brian Watts playoff. "Why do you think it's the backup, bud?" O'Meara told Woods. The next putter Woods used was the Cameron he has today.
Woods' Cameron is made from German stainless steel and is 35.25 inches long with a standard lie angle. At one point, Woods had 1/4-degree of loft added to the putter to bring it back to its standard 4 degrees. In this era of somewhat heavier flat sticks, the club's 326 grams is a touch on the lighter side, although its swingweight of D7 is pretty much standard for a blade putter. The club's markings include a single sight dot and a red "cherry dot" on both the face and in the back cavity. The putter also has a blank sole, with "Tiger" engraved on the left bumper and "Woods" on the right bumper. The club features a Ping grip with the "Ping" name blacked out and was re-shafted twice over its first 10 years.
Woods is one of the tour's most meticulous players when it comes to his equipment, which has made producing a backup that meets his approval difficult. Cameron used to produce three or four backups a year for Woods, but they were never put in play and were often simply given away.
Which is something Woods is not likely to do with his gamer anytime soon.