The Loop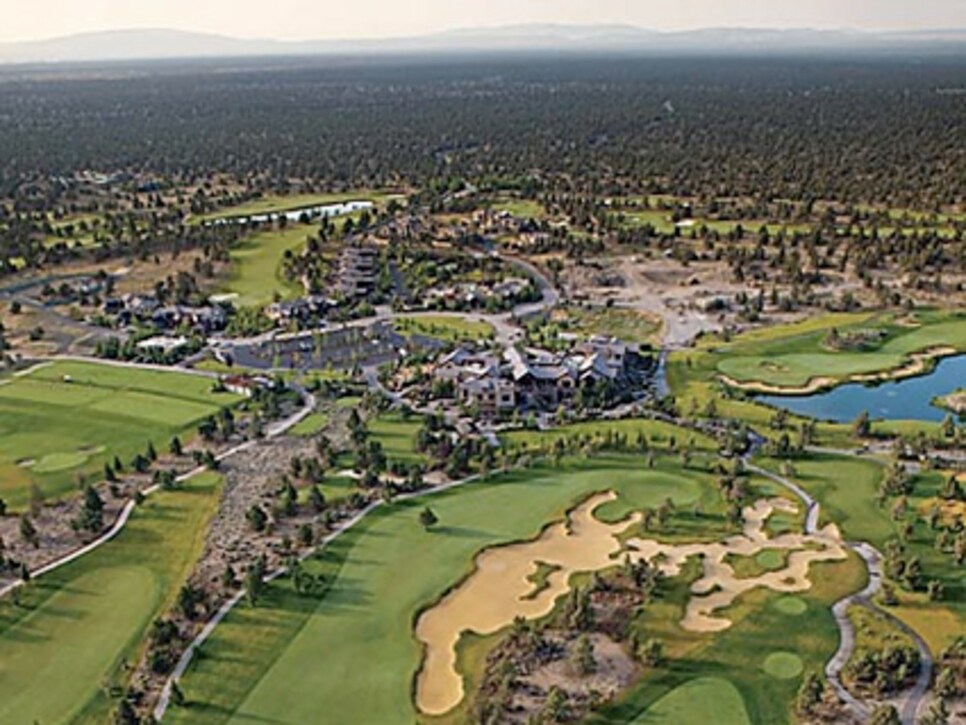 I'll be Twittering from Bandon again today. I'm playing Bandon Trails in the monring, touring Old Macdonald in the afternoon. Here's a link to my tweets.
Here are a few higlights (and lowlights) from yesterday when I played Trails in morning, Bandon in the afternoon: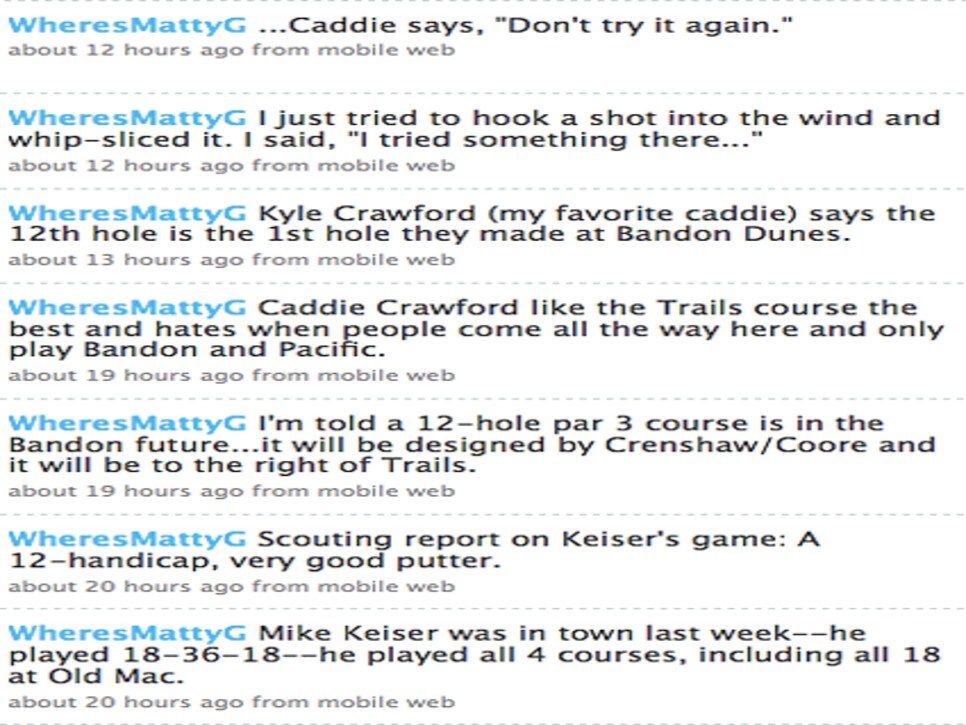 What makes a good caddie? They know when and what to say. They're not too positive, never negative and can't ever be considered lazy. When I get up on a tee I like it when I'm told: "Keep this left of the bunker," or "Aim at that tree," as opposed to: "Don't go right," or "You want to stay away from the lake." I prefer caddies who are better at the game than I am, who know how to figure a yardage with or without a wind, and of course it helps when they can read a green.
Weather has been unreal out here (so far). Forecast isn't looking good for today, but here's a sample of the scene since Sunday (this is the 17th hole at Bandon Dunes):