Regions Tradition
Alex Cejka wins PGA Tour Champions' first major when Steve Stricker gives him an opening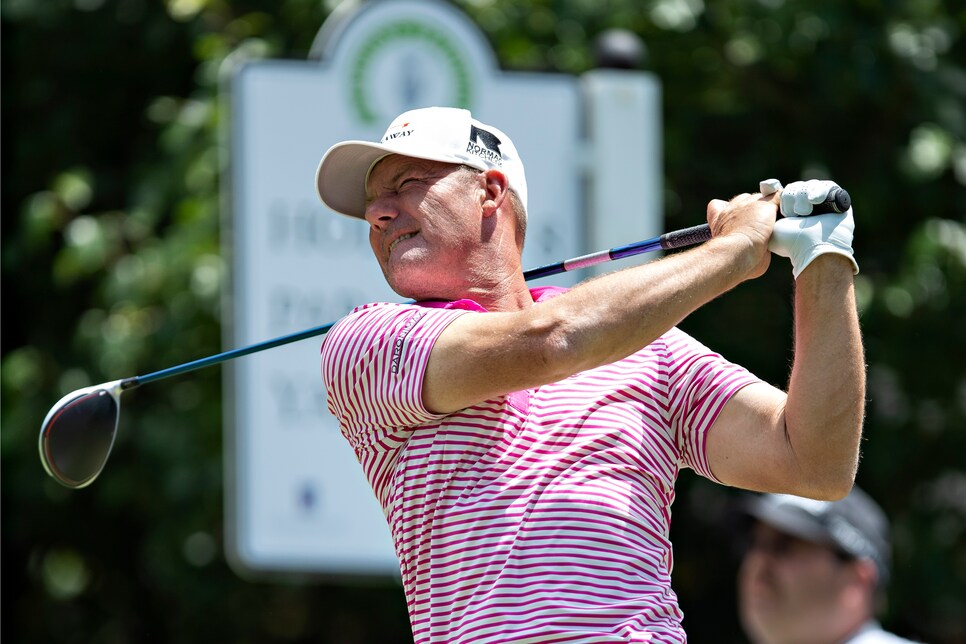 Steve Stricker experienced a blowout on what was tantamount to a victory lap in the final round of the Regions Tradition on Sunday, providing Alex Cejka an opening that he took to win for the first time on the PGA Tour Champions.
The defending champion, Stricker carried a three-stroke into the back nine at Greystone Golf and Country Club in Birmingham, Ala., and when the debris of his unlikely retreat was cleared away, the duo went to a playoff that Cejka won by holing a 10-foot birdie putt on the first extra hole.
"I'm so excited," an emotional Cejka said, wiping away tears. "I have no words right now. It's a dream come true. It's just incredible right now. I'm just so happy."
Even dreams need assists. At the outset of the week, Cejka, a Czech-German, was not in the field. He was the first alternate who got the start only when Jay Haas withdrew. Then chasing Stricker on Sunday, he received two more back-nine assists, these from Stricker, who uncharacteristically squandered his opportunity for a seventh senior victory, a second straight and a third PGA Tour Champions major.
The first of the two assists came when Stricker three-putted the 11th green, made bogey and saw his lead reduced to two. On the 12th hole, Cejka made the first of three consecutive birdies, while Stricker played those holes in one-over par, the result of a bogey when he hit his approach to the green at the par-5 13th into water.
The third of Cejka's birdie streak gave him a two-stroke lead. Stricker gamely recovered by trickling in a fast, downhill 18-foot birdie putt at 16, then rammed home a 12-foot birdie putt at 18 to send it to overtime.
Returning to the 18th hole for the playoff, Cejka holed a 10-foot birdie putt before Stricker missed a seven-footer to prolong it.
"He's a great player," Cejka said. "I know I'm going to have to get lucky, make aggressive shots to give me chances and to make the putts. I did it. I think it turned a little bit when he hit it in the water [on the par-5 13th hole] and I made birdie. That gave me a little bit of momentum."
Cejka, who was making only his third senior start, entered the final round trailing by one, then shot a five-under 67 to Stricker's 68 to get to a playoff. Both players completed 72 holes in 18-under par 270. It was a measure of revenge for Cejka, who finished second to Stricker in the Chubb Classic last month.
The win, worth $375,000 and a five-year exemption for Cejka, was his first on major tours since he won the Puerto Rico Open in a playoff in 2015, the only PGA Tour victory of his career. He won twice on Arizona's Outlaw Tour during the pandemic hiatus last year.