coming soon
'Holy sh*t': Alan Shipnuck teases book with Phil Mickelson gambling stories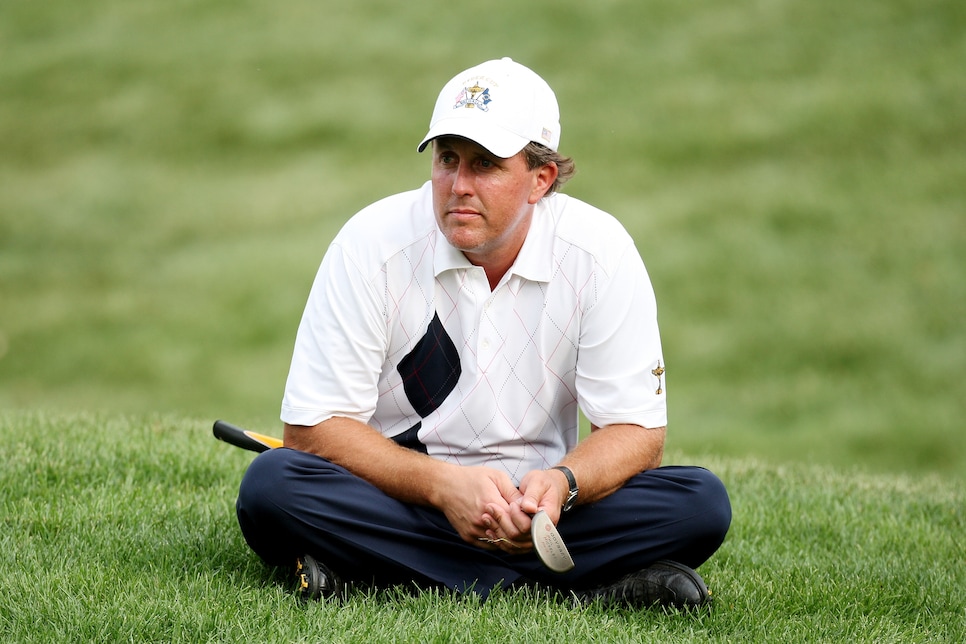 There's nothing better than a good beach read. A murder mystery? Maybe a corny romance? Perhaps an insider trader's autobiography featuring wild anecdotes about one of the most famous athletes of the 21st century? Well, you're certainly in luck if you're looking for that last option.
We're closing in on the release of sports betting legend Billy Walters' memoir 'Gambler' and Alan Shipnuck just boosted our excitement. According to the Firepit Collective writer and recent Phil Mickelson biographer, the book contains Phil stories that need to be read to be believed. Maybe skip Amazon and venture to your local bookstore or at least buy it independently. Maybe it's even time for a Golf Digest Book Club.
"I have read Billy Walters's autobiography GAMBLER," Shipnuck tweeted. "Can't say anything specific (yet!) since I had to sign an NDA but he's quite a character and it's a wild read. Walters devotes 2 chapters to his ex-friend Mickelson. He has all the receipts on Phil's sports betting and HOLY SHIT!"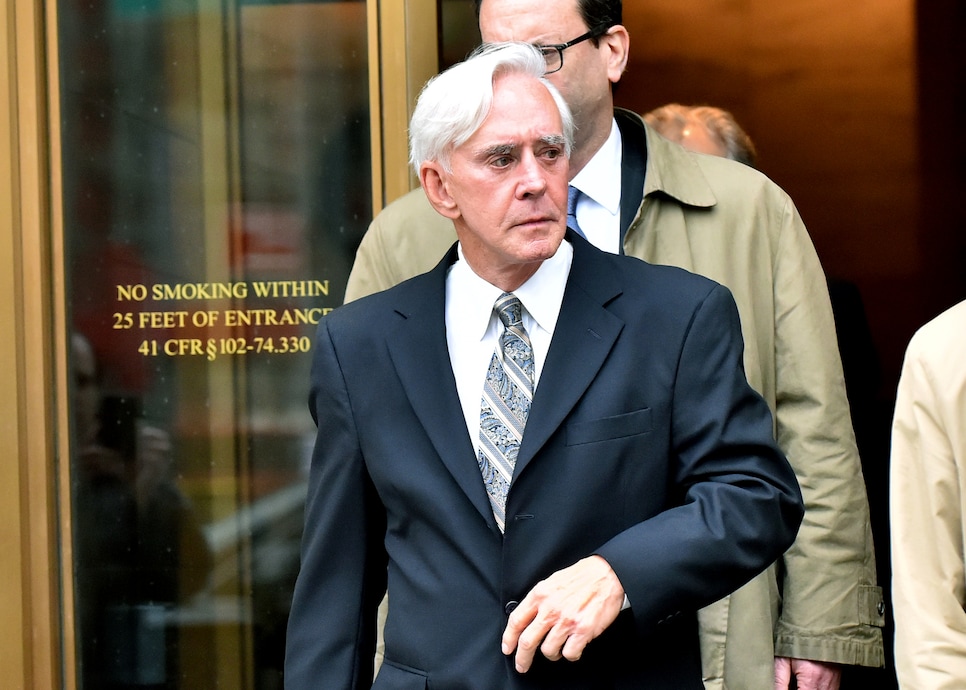 Billy Walters exits federal court in New York, U.S., on Friday, April 6, 2017. Widely considered the nation's most successful sports gambler, Walters was convicted Friday in the highest-profile -- and most colorful -- insider trading trial in years.
Bloomberg
"Gambler: Secrets from a Life at Risk" drops on August 22nd and will center on the following: The wild and highly anticipated autobiography of Billy Walters—"the greatest and most controversial sports gambler ever" (ESPN)—who shares his extraordinary life story, reveals the secrets to his fiercely protected betting system, and breaks his silence about Phil Mickelson.
The two have had a "long and complicated relationship" and seem to have classified their relationship as ex-friends. They had a tumultuous six-year fellowship and we're oh so close to finding out what actually happened.
Walters teased the book and discussed his 2017 insider-trading trial during an interview earlier this year with Brent Musberger for sports betting network VSiN. He wouldn't go into too much detail on the Lefty content but hinted at what's to come.
"There were a number of things in that trial that didn't come down the way they should have," Walters said. "It hasn't been disclosed to the public, and I'm going to merely put in some things that the public is not aware of about both my relationship with Phil and with what took place in that trial, and I'll let the public decide for themselves whether I was guilty or innocent from their personal standpoint."
Shipnuck went on to say that he read "Gambler: Secrets from a Life at Risk" in one day. There's no higher praise than that. Sounds like a perfect way to end the summer.