The Loop
Alabama Vs. Ole Miss, A Tour Of The Grove
Last year, about this time, I went to Mississippi to play in the Viking Classic Pro-Am. I was paired with the Governor of Mississippi, Haley Barbour, two-time Grammy award winner Paul Overstreet, and our pro was Billy Andrade. We finished middle of the pack, but the company, conversation and camaraderie exceeded all lofty expectations. About Governor Barbour, I wrote: For a guy who's so far right, he sure hits it left a lot.
Last weekend I was back in Mississippi to tour Tunica's nine casinos and three golf courses. I also got a ticket to an Ole Miss/Alabama game--my first experience of SEC football, and my first look at a place they call, "The Grove."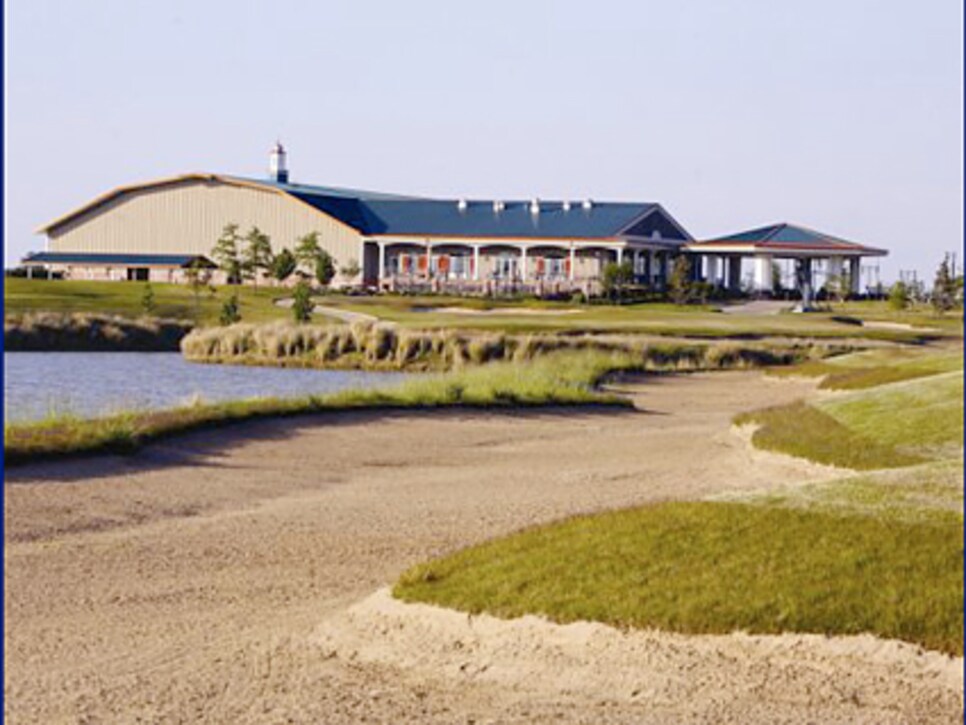 After a brief practice session, I jumped a bus bound for Oxford to see the big game--two ranked teams (Alabama, ranked No. 3 in the country, versus Ole Miss, ranked No. 20) would crack helmets in the trenches of the Southeastern Conference. Poor Jevan Snead (pictured below), the quarterback for Ole Miss, he looked like he was a year away from being ready for Pop Warner. And this is a guy who they say is a pro prospect. I didn't see it. (Snead's line for the game: 11-34, 140 yards, 0 TDs and 4 INTs.) The Tide's defense rolled over the Rebels, 22-3, in front of 62, 657 fans--the largest crowd to ever watch a football game in the state of Mississippi.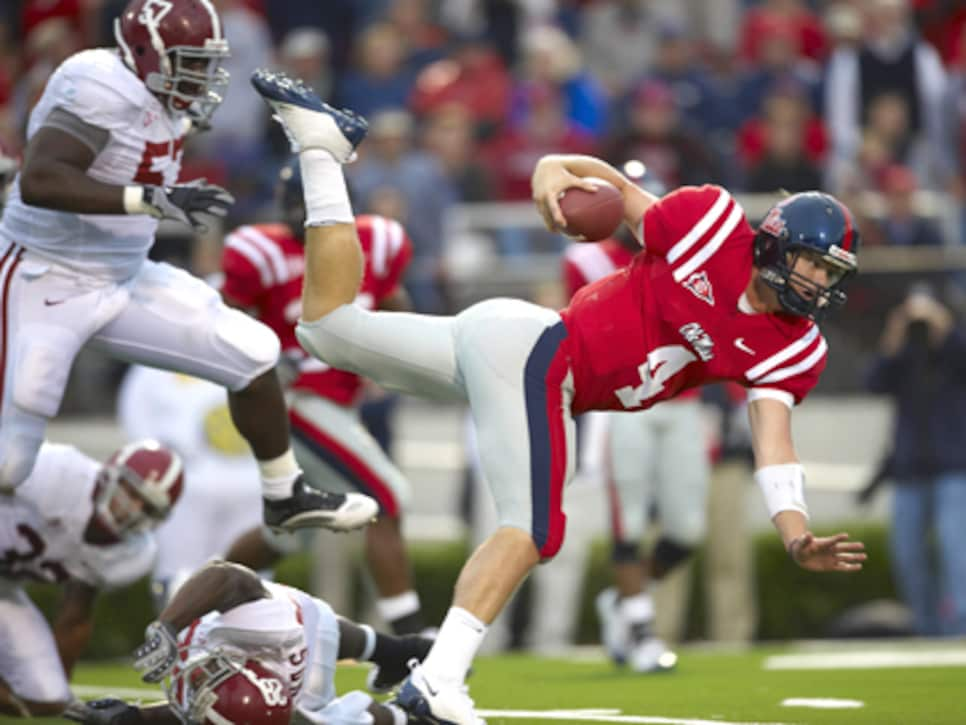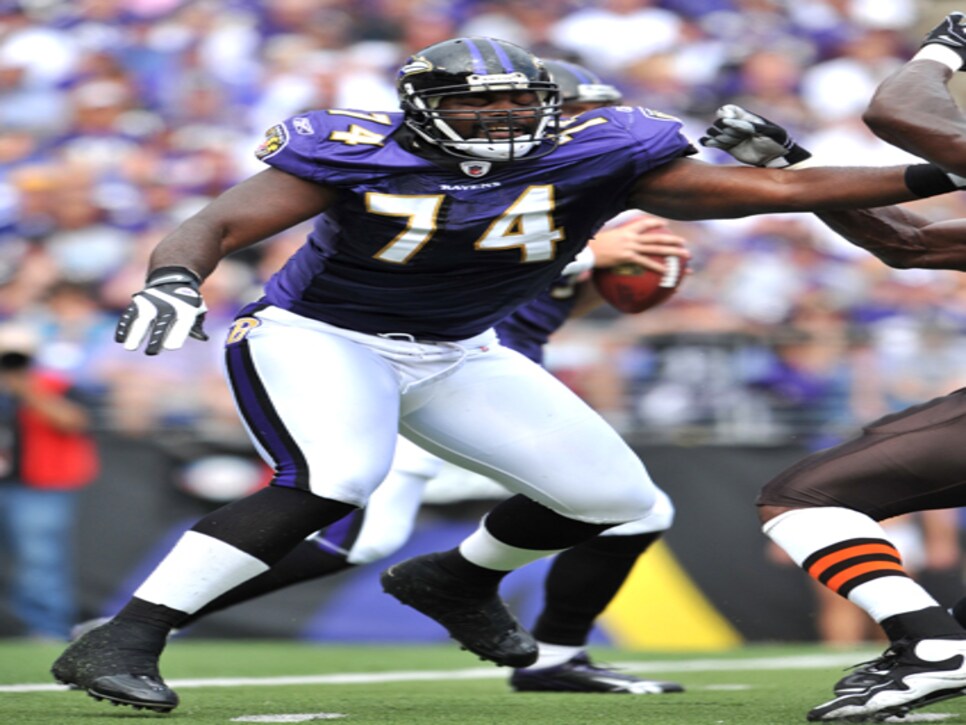 But what's so special about The Grove? I was also anxious to find out. The famous saying at Ole Miss: "We might lose the game, but we never lost the party." Ole Miss lost the game last Saturday, but I can attest, they did not lose this party.
I took my little camera on this trip and cut a short video of my day in Oxford.
Now this is your tour of The Grove (click below to play the video):
In the past two years, I've also posted video tours of:
Have a great weekend. Go Ole Miss.
(Snead and Oher photographs by Getty Images.)*