The Loop
Alabama is already a massive Week 1 favorite in the least-shocking news of the day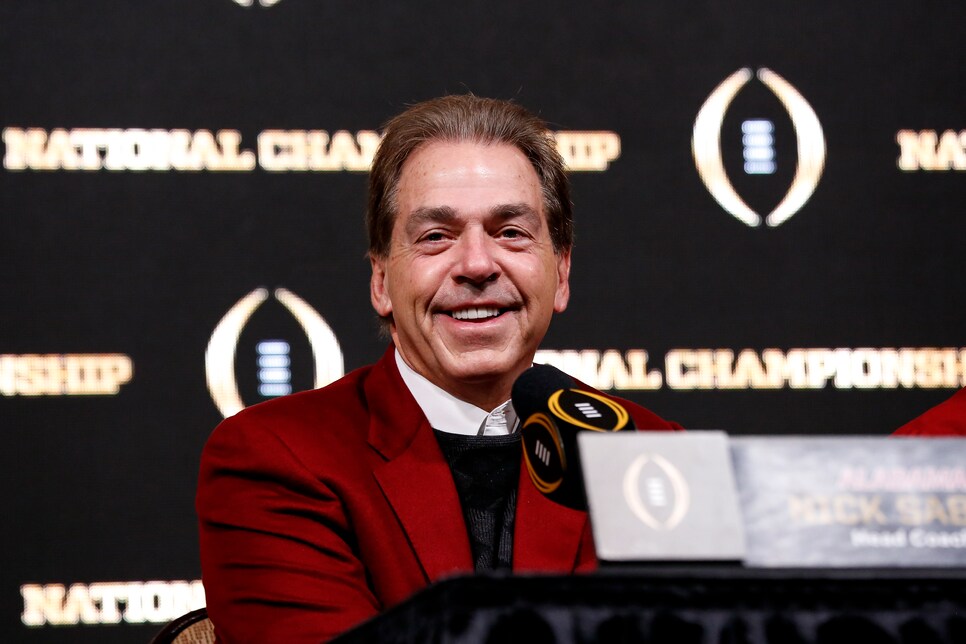 With the Masters in peak form, baseball season in full swing and NBA and NHL getting ready for the playoffs, we're officially in sports overload mode. So let's add a little football to your plate.
Yes, we know week 1 is just under five months (only five!? let's GO) away, but that's not going to stop us, or Las Vegas, from looking ahead to what promises to be another epic opening weekend of college football. Check out this week 1 slate: Alabama vs. Louisville, Auburn vs. Washington, Ole Miss vs. Texas Tech, Tennessee vs. West Virginia, Michigan @ Notre Dame, Miami vs. LSU and Virginia Tech @ Florida State. It's an absolute murderer's row of action-packed pigskin, and lead CFB analyst at Pregame.com Brad Powers (no relations) provided all you degenerates with an early look at the lines for week 1, and one of them stands out:
Good lord, Alabama. The Crimson Tide are already a massive, 31-point favorite in April, and while 14 of those points account for the neutral site and Louisville no longer having Lamar Jackson at quarterback, that's still insane. This isn't Mercer or Austin Peay. Still, would not be surprised if Nick Saban's 2018 version of the Tide cover that spread and do so with ease, especially with Tua Tagovailoa under center.