The Loop
Al Geiberger expected a 58, just not the way Jim Furyk did it
Stories of interest you might have missed…
"The way Mr. 59 figured it, someone would be in the middle of the fairway of their final hole knowing they had to hit the approach shot close to have a putt for a 59 to tie the record Geiberger established," Bohannan writes. "Then that player would actually hole the approach shot for an eagle-2 on the final hole and an unexpected 58.
Geiberger said others wanted to plan a 40th celebration of his 59 for 2017, "and I said you can't do that. Someone might shoot 58."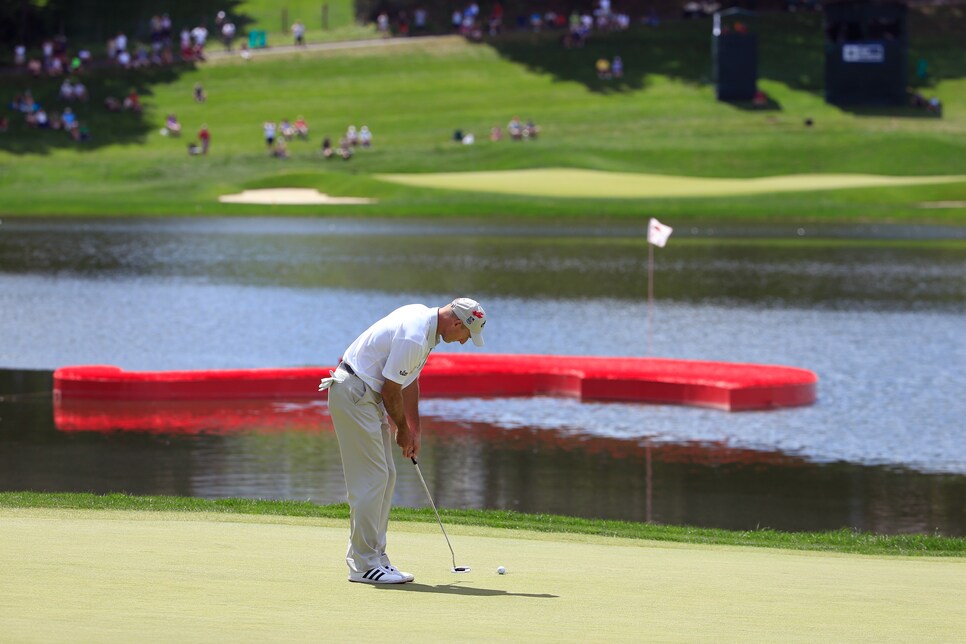 Nicklaus' high fade product of Scioto OB stakes
Jack Nicklaus grew up at Scioto Country Club in Columbus, Ohio, site of the U.S. Senior Open this week, a course that shaped how he of the famously high fade played the game.
"At Scioto, every out of bounds is on the right, which is why I played left to right," Nicklaus said in this story by Rob Oller of the Columbus Dispatch. "You don't aim a ball around an out of bounds and hook it back in. With out of bounds right, you aim the ball into the middle of the golf course and cut it back all day long."
John Deere Classic delivers, despite off-Broadway status
The John Deere Classic is an off-Broadway tournament, to be sure, played as it is in Silvis, Ill., usually the week before the British Open, and this year played opposite men's Olympic golf.