News
AJGA names Goodwin, Heck winners of its 2017 Rolex Player of the Year awards
There is a chicken or the egg component with being named the AJGA's Rolex Junior Player of the Year, as 2017 recipients Noah Goodwin and Rachel Heck can attest. To claim the honor is an accomplishment in its own rite. Yet it also requires accomplishing plenty over the course of the previous 12 months.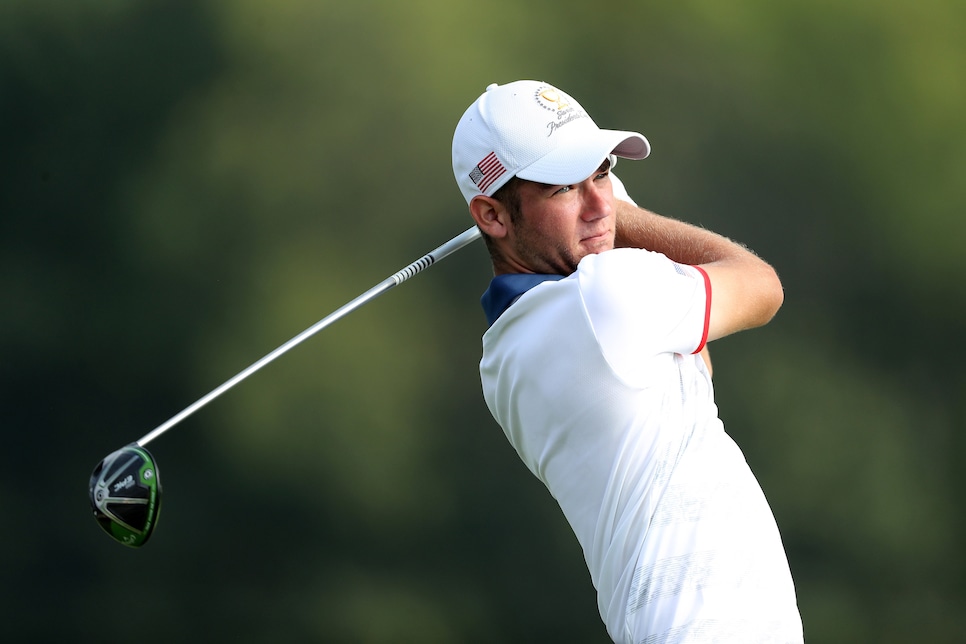 David Cannon/Getty Images
For Goodwin, there's a familiar feel to it all as the 17-year-old from Corinth, Texas, is the fifth player to win the boys award in consecutive years, joining Tracy Phillips, Phil Mickelson, Tiger Woods and Brian Harman. Goodwin's 2017 season included one of the few things missing from his resume—victory at the U.S. Junior Amateur after losing in the championship final the previous year. In addition, the SMU commit won his second AJGA invitational title and went 1-1-1 for the victorious American team at last month's Junior Presidents Cup.
"To win this award for two consecutive years is such a blessing," Goodwin said.
Heck, just a sophomore in high school, is already a three-time Rolex Junior All-American. Her profile jumped this past season when she failed to finish outside the top 10 in any junior event, including a win the Rolex Girls Junior a T-2 at the ANA Junior Inspiration and second at the Thunderbird Invitational. The Memphis native was also the youngest competitor at the U.S. Women's Open, where she finished T-33.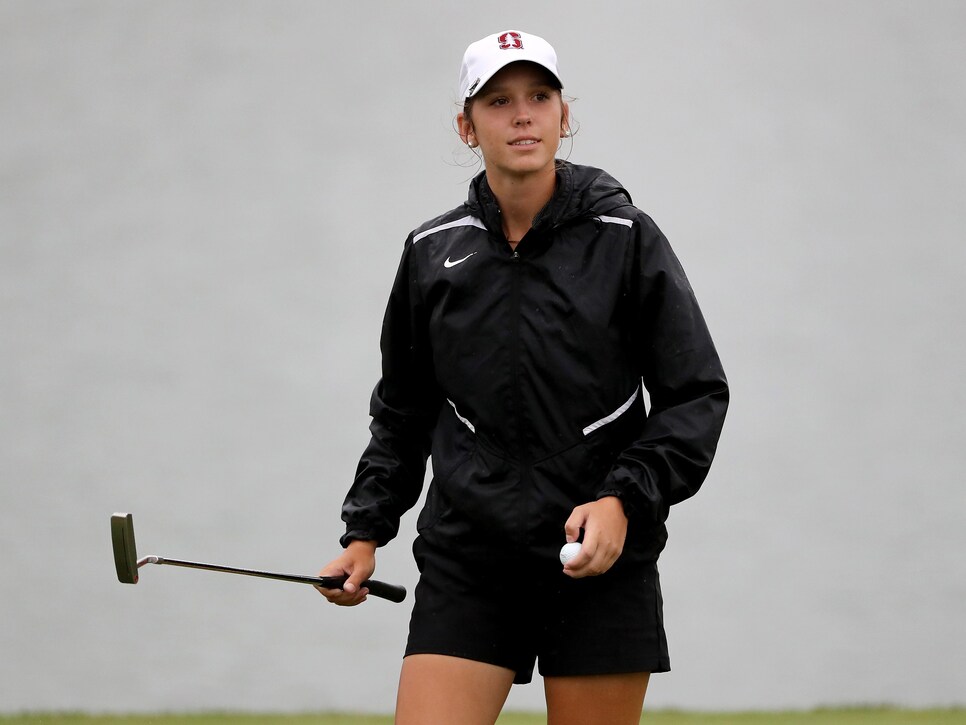 "Being named the Rolex Junior Player of the Year is a dream come true," Heck said. "I am humbled to be added to the list of names of all the amazing golfers who have won this award, and I am incredibly grateful to the AJGA, Rolex and to everyone who has helped make this possible."
Both Goodwin and Heck also were among the first-team AJGA All-Americans announced on Thursday (see below for the complete boys' and girls' lists). All the winners will be recognized on Nov. 19 during the AJGA Rolex Junior All-American Awards Banquet at PGA National in Palm Beach Gardens.
2017 Rolex Junior All-Americans
Boys – First Team
Garrett Barber, Stuart, Fla.
Akshay Bhatia, Wake Forest, N.C.
Prescott Butler, Old Westbury, N.Y.
Canon Claycomb, Bowling Green, Ky.
Noah Goodwin, Corinth, Texas
Joe Highsmith, Lakewood, Wash.
Kaiwen Liu, San Diego, Calif.
William Mouw, Chino, Calif.
Trent Phillips, Inman, S.C.
Karl Vilips, Wesley Chapel, Fla.
Shuai Ming Wong, The Woodlands, Texas
Wocheng (Aden) Ye, Lake Mary, Fla.
Girls – First Team
Alyaa Abdulghany, Newport Beach, Calif.
Jennifer Chang, Cary, N.C.
Youngin Chun, Gainesville, Fla.
Rachel Heck, Memphis, Tenn.
Gina Kim, Chapel Hill, N.C.
Lucy Li, Redwood Shores, Calif.
Emilia Migliaccio, Cary, N.C.
Brooke Seay, Rancho Santa Fe, Calif.
Erica Shepherd, Greenwood, Ind.
Yujeong Son, Norman, Okla.
Paphangkorn Tavatanakit, Van Nuys, Calif.
Rose Zhang, Irvine, Calif.