Equipment
Air Force One with the latest iron set that changes the iron set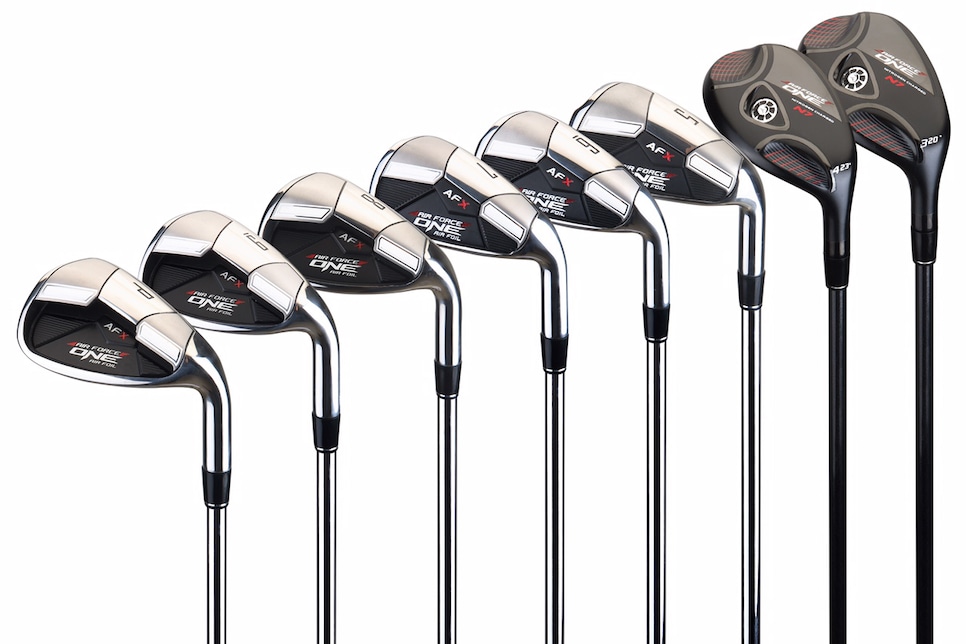 It's not that a set of uniformly designed and shaped irons is a dying art form, it's that there is also room to believe that the traditional iron set need not be so traditional.
While the idea isn't new (Adams was doing it more than a decade ago with its A2 set that mixed hybrids, hollow irons and cavity back irons), it's becoming more mainstream, particularly in sets not just for beginners. We saw it earlier this year with Cobra's King F6 set (which incorporates four head designs from long irons to wedges), and now the latest company to mix multiple "iron" designs into one unit is Air Force One.
The AFX Game Improvement set mixes two hybrids, three hollow irons and three cavity backs to meet the different performance needs through the bag. The hybrids feature thin flexible faces for more distance on the harder to hit low-lofted irons. The hollow irons (5- through 7-iron) feature an oversize shape and a progressive head size that decreases slightly as the loft increases. Finally, the cavity backs are made of softer 431 stainless steel to enhance feel.
Like many Air Force One clubs, the hybrids and the hollow irons are internally pressurized with nitrogen at 50 pounds to create a thinner, unsupported face for better ballspeeds, particularly on off-center hits. The faces on the hybrids and hollow irons are 2.6 millimeters thick.
The AFX Game Improvement retails for $500.