The Loop
After squeaking into weekend, Dufner makes most of opportunity
KIAWAH ISLAND, S.C. -- The heartbreaking playoff loss to Keegan Bradley in last year's PGA Championship is so far in the rea-rview mirror that Jason Dufner only thinks about it when someone else mentions it. Success can bury even the most painful memories. The ability to bounce back from disappointment without changing gears or expressions also helps.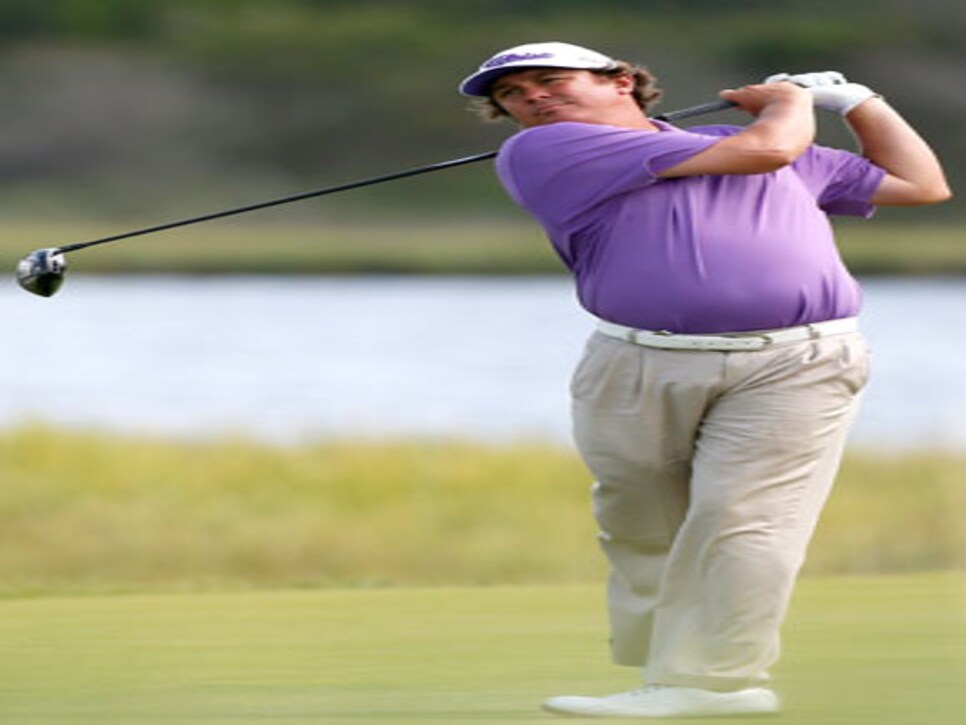 "I had a pretty good day today,'' said Dufner, after taking advantage of softer, calmer conditions at the Ocean Course with a four-under 68 on Saturday that led the morning wave. "(I made) a couple of mistakes which I wish I had back but much better today than yesterday.''
Dufner got the worst of the conditions Friday afternoon when the wind gusted up to 38 mph and golf balls were bouncing around like those in a lottery drawing. He shot 76 and made the six-over cut on the number.
"Obviously, the wind was down a little bit today and the rain we got last night made it a little bit softer,'' said Dufner, ranked eighth in the world and third in FedEx Cup points on the strength of two early-season victories. "So it was nice to get out early and kind of get off to a good start. It was good to make the cut hanging on yesterday and nice to come out and have a good round this morning.''
One of the best ball strikers on tour, Dufner said the keys to taming windy conditions are creativity and control.
"You've got to be able to shape shots,'' he said. "You don't want to be riding the wind too much out here because the ball will just go forever off line or weird numbers or weird distances. You gotta really get comfortable working the ball into the wind and trying to use it as your friend. And kind of banking shots into it so you can get a little bit better control.''
At two-over 218 through 54 holes, Dufner made up some early ground. Is it enough to trigger a final-round rally from a guy used to the underdog role? Depends on the wind.
"If it stays like this (relatively calm), I think the guys will have a pretty good go of it and take the lead a little bit lower than it is now,'' he said. "But if the wind picks up it could push them back towards me a little bit, so maybe I'll have a chance going into tomorrow.''