The Loop
After on-air flub, Dottie Pepper blames "trolls" and "idiots" for Twitter departure in SBNation email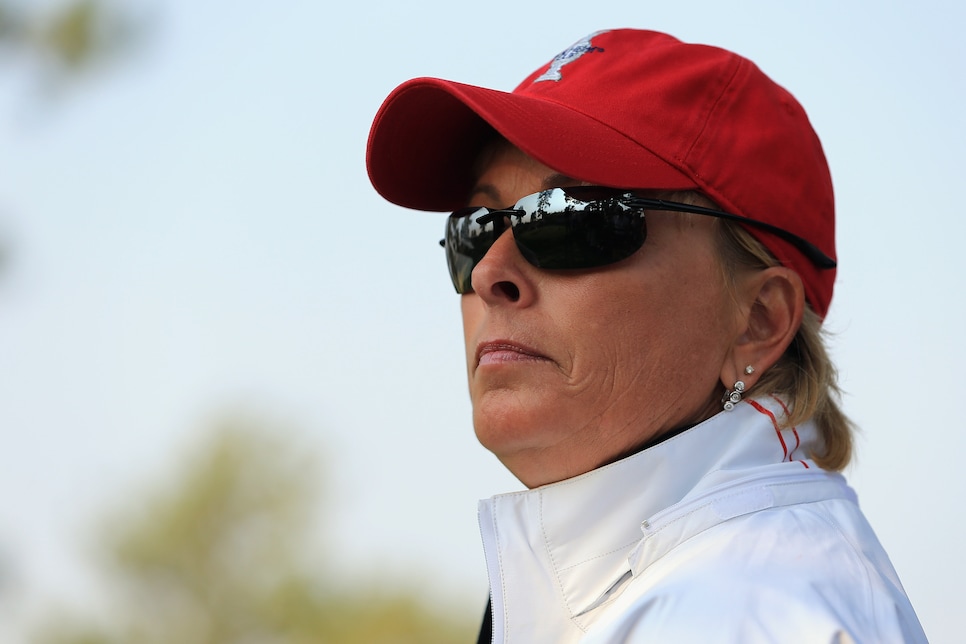 CBS Analyst Dottie Pepper is one of the more outspoken, opinionated voices in the sport. She doesn't suffer fools, and her assertive tone is a welcomed cadence in the chummy landscape of golf media. It's also a spirit that some construe as abrasive, a sentiment she occasionally brings on herself. Which brings us to this peculiar news item.
The two-time major winner quit Twitter this week after an on-air interview flub with Scott Brown at the Zurich Classic. After incorrectly telling Brown he hadn't won or been in contention before, Brown politely corrected Pepper, reminding her he won the 2013 Puerto Rico Open. (It's also worth noting Brown finished T-2 earlier this year at the Genesis Open.) But instead of letting the mistake pass, Pepper compounded the issue by stating Brown hadn't contended in a "full-field, regular event." Combined with a somewhat demeaning inflection, the episode came off as petty and disrespectful.
So when the 51-year-old shut down her Twitter account -- rather than take the heat and move forward -- it seemed like a boorish, peevish move to some.
However, in an email to SBNation, Pepper says the Brown response from "trolls" was so overwhelmingly acidic that it drove her off social media.
It's a sticky situation. Because of her aforementioned emphatic stance on certain matters, the incident left Pepper ripe for criticism. Conversely, there's a difference between disapproval and barbaric, uncouth personal attacks.
Despite the incident, Pepper is one of the best of her profession. Hopefully this is an obstacle she can put in her rearview mirror.