News
After his heroic efforts in Las Vegas, Web.com player McInerney relishes chance to tee it up in his hometown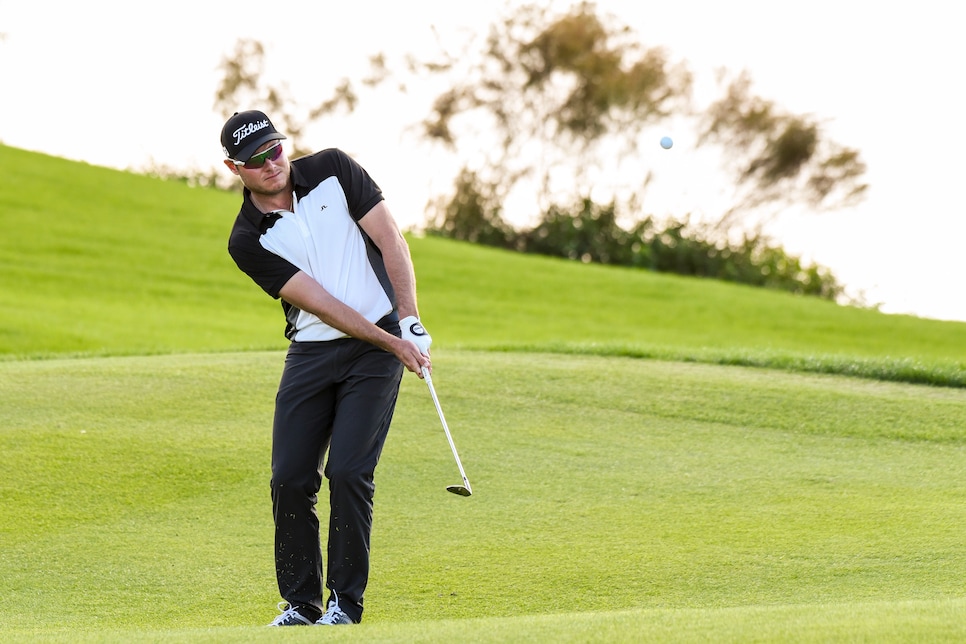 A.J. McInerney grew up in the Las Vegas suburbs and captained the golf team at UNLV, but what earned him a sponsor's exemption into next week's Shriners Hospitals For Children Open was the heroic way he reacted on Oct. 1 to the worst mass shooting in United States history.
McInerney was 40 yards from the stage when bullets rained down on the Route 91 Harvest Musical Festival. After shielding his girlfriend from the gunfire, McInerney led a group of concert goers to safety.
"Right now I'm just grateful that they're giving me this opportunity, and ultimately I'm just excited to play for Las Vegas and try to make Las Vegas proud," McInerney told me Sunday afternoon. "To have a local guy playing, that's an opportunity and a blessing that I'll never forget. So I'll just play hard for Vegas."
McInerney, 24, finished 114th on the Web.com Tour money list this year and was prepping for the second stage of that circuit's Q School when tournament director Patrick Lindsey called on Saturday afternoon. McInerney was practicing during the member-member at Anthem Golf Club in Henderson, the club where he grew up. "It was a pretty cool feeling," McInerney said. "I've been writing letters since I was 17 years-old. I dreamed about playing my first PGA Tour event in Vegas, and now here it is, about to happen."
Lindsey said the tournament had been considering McInerney anyway based on his local roots and the letters he had written to the tournament. The events of this fall pushed his name to the top.
"A.J. was always a name we were talking a out even before what happened. He was somebody we were looking at based on the relationship built with me over the last 12 months," Lindsey said. "The key point is we're really excited and thrilled for him to be in the field, and with everything he's overcome lately, hopefully this will help him start his PGA Tour career in his hometown. We're really excited about it."