News
After getting a do-over, Sung Hyun Park is a fortunate -- and controversial -- leader at the Evian Championship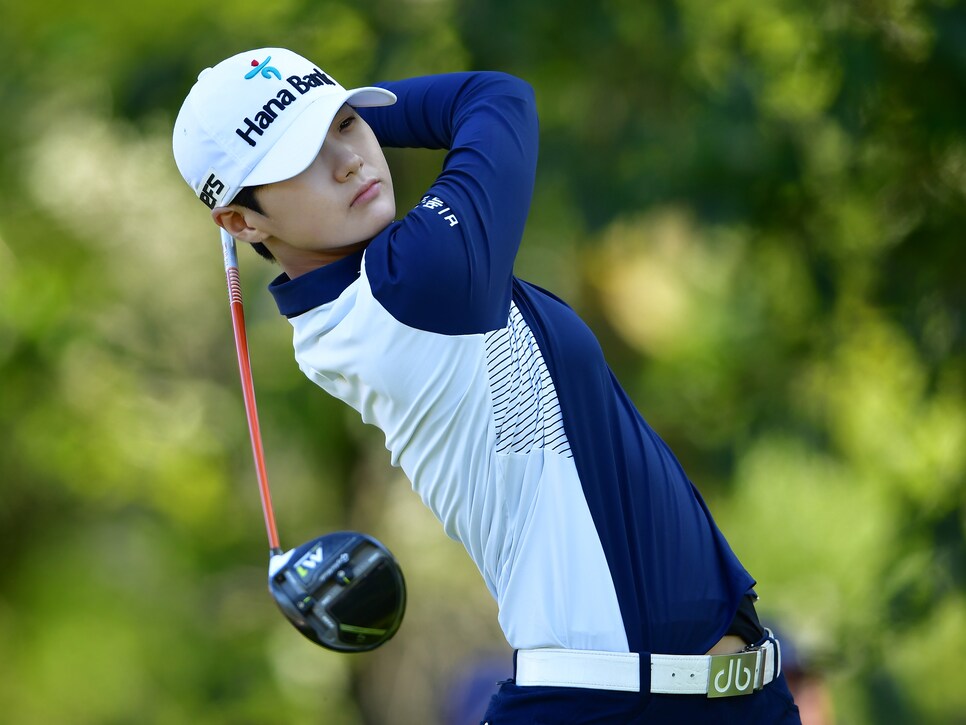 The LPGA's decision on Thursday to cancel the first round of the year's final major, the Evian Championship, was controversial to say the least. For one thing, shortening a major championship to 54 holes doesn't exactly scream major championship. For another, it wiped out a lot of early scores from players who began their rounds in rainy conditions in France. And based on who took the early lead when play resumed on Friday, the controversy is only going to gain steam.
Sung Hyun Park was one of those who began her first round on Thursday -- and not well. The South Korean played nine holes and was at six over par until getting a reprieve. But on Friday, the reigning U.S. Women's Open champ took full advantage of the do-over, firing an opening 63.
"I guess it was for me, yes," Park said of the tour's decision being a good break for her. "I forgot about yesterday's record, and I just focused on my play today."
It's the second straight year that Park has shot 63 in the first round of the Evian. Last year she finished T-2 to In Gee Chun in a tournament that was contested over 72 holes.
"To be honest, I would be lying if I said I wasn't surprised," Park said about the tour's move on Thursday, "but what I did was I just wanted to focus on my game today and go on."
Jessica Korda was two under and in the lead when play was scrapped on Thursday. Korda responded well to the re-start with a 67 on Friday, but clearly had the LPGA's decision -- and those who benefitted from it -- on her mind after her round.
"It sucked because I was playing so well yesterday, and some people weren't playing so well yesterday that are playing well today, and there's nothing I can do about that," Korda said. "I just need to concentrate on myself. I was annoyed until about 9:00 p.m. last night, and then I was like, all right, screw it; when I wake up, it's a new day. What's done is done, and we'll just keep moving forward. So that's what happened."
And here was Korda's response when specifically asked about Park leading.
"Well, I mean, we all expected it as soon as we all saw it. You know it's going to happen," Korda said. "I think Katherine Kirk yesterday was 5-over. She just hit it in the hazard on 9, and she shot 5-under. You're going to have people like that. You're going to have people that were playing great yesterday that didn't play well today. That's just the way it goes. Welcome to golf. I wish it wasn't scrapped, but welcome to golf."