The Loop
After breakup, McIlroy admits focusing on golf "going to be very diffcult"
"This is obviously a difficult time for Caroline and myself," said the 25-year old Irishman. "It was mutual and amicable and we both thought it was best for us. So it's time to move on. I think that's all I need to say."
It wasn't, of course. The first question from the floor -- "How possible is it going to be for you to concentrate on your golf?" -- made that clear.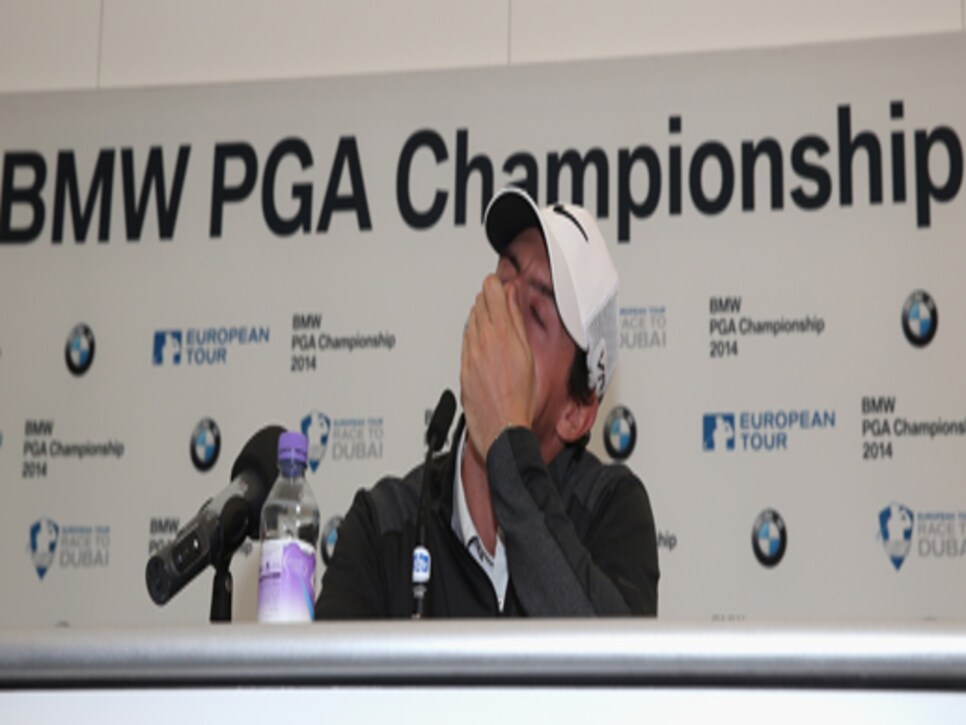 "I'm not going to lie," came the reply. "It's going to be very difficult. But at least when I get inside the ropes I can try and concentrate on the shot at hand. But yeah, that's obviously going to be difficult.
"I didn't see any reason to pull out, though. I made a commitment to be here. This is the European Tour's flagship event. So I thought it was my duty to come back and play. Once I gave my word that I would, I wasn't going to go back on it. There's no good time to end a relationship, I guess."
While that is undoubtedly true, there was still widespread surprise at the sudden nature of McIlroy's overnight announcement, in which he claimed to be "not ready for marriage" only days after the wedding invitations were sent out. He and Wozniacki had reportedly met in Monte Carlo last Monday to "thrash out" differences in their nearly five-month long engagement. But the end result was a parting of the ways.
"The problem is mine," said McIlroy. "The wedding invitations issued at the weekend made me realize I wasn't ready for marriage."
Not unexpectedly, McIlroy was a bit more comfortable discussing another difficult relationship, that between himself and the Wentworth course following Ernie Els' re-design in 2009. Since then, McIlroy has twice missed the cut in the PGA Championship and recorded a best finish of T-24.
"I've enjoyed my times here," he said unconvincingly. "I think it's a beautiful golf course. But I have struggled here since they made the changes. I'm trying to go in this week with the mind-set of not getting frustrated. That's not easy though. I might only get to hit driver two or three times. I feel like my length advantage is taken away from me."
That won't be the headline in tomorrow's newspapers though.