The Loop
After beating Tiger once, Yang wavers on his absence
BETHESDA, Md. -- However we know Y.E. Yang, if we know him at all, he's best known for taking Tiger's heart in his hand and crushing it. Did it in the 2009 PGA. Woods had never lost a major when he led after 54 holes -- until Yang's 70 on that Sunday at Hazeltine made Tiger's 75 a loser's number. Here comes Yang again, with Tiger missing in action, perhaps in front of the TV with the bad wheel elevated. Yang went three-under on this Open's first day, his round made with four deuces, birdies on all of Congressional's short holes. The Korean, 39 years old, called it "the most success on par-3s that I've ever had in my career over here."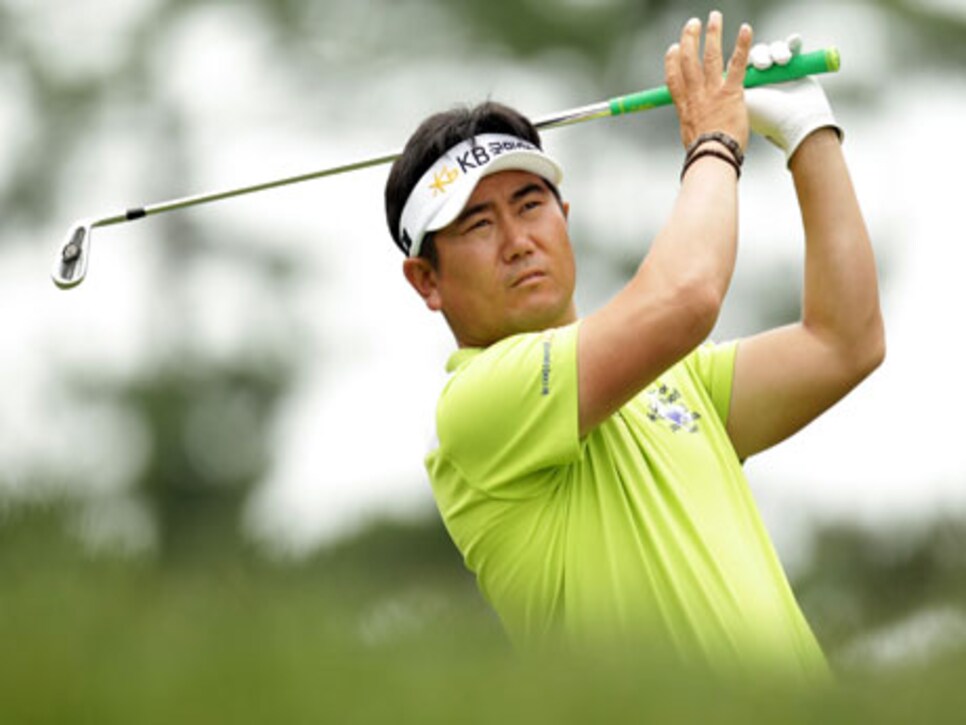 (Photo by Ross Kinnaird/Getty Images)
Afterwards, someone asked Yang, "Does this major, the U.S. Open, have a different feel to it with Tiger not being here?"
Yang speaks no English. As his interpreter translated the question, Yang's face suggested the answer to come. The beginnings of a smile played at his lips. His eyes came wide open. He nodded as if pleased that such a good question had been asked. Then the intrepreter spoke: "You know what, half of my heart is disappointed. The other half is probably -- I wouldn't say thrilled, but I know that my chance is a little bit better because Tiger is not in the field. But at the same time, it's a loss for golf, really, I think, and Tiger just adds another dimension and adds a little bit more quality to any tournament where he participates. So as a fellow golfer and a fellow PGA Tour member, I really hope that he comes back quite soon because it's just a little bit different when he's not here."
That day at Hazeltine remains the last time Tiger took a lead into a major's last round.