News
8 weeks after birth, Annika's son comes home
Exactly 57 days after Annika Sorenstam gave birth to her son William Nicholas McGee 13 weeks prematurely, she was able to take him home from the Winnie Palmer Hospital's Alexander Center for Neonatology in Orlando. Sorenstam, who has been blogging and tweeting about her baby's progress, called the period since Will was born via emergency C-section due to a placental abruption an "emotional roller coaster." Tuesday morning, she took to her blog to profess a mix of joy and nerves over bringing the preemie home, saying she and husband Mike McGee are "just hoping he'll be fine."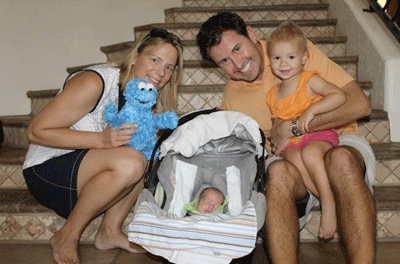 Will weighed 2.12 pounds at birth and had reached over five pounds in time for his homecoming.
Sorenstam, 40, retired from professional golf in 2008 after 72 career wins, including 10 majors.