The Loop
After 30 years, Jim Nantz reveals the source of his most famous Masters catchphrase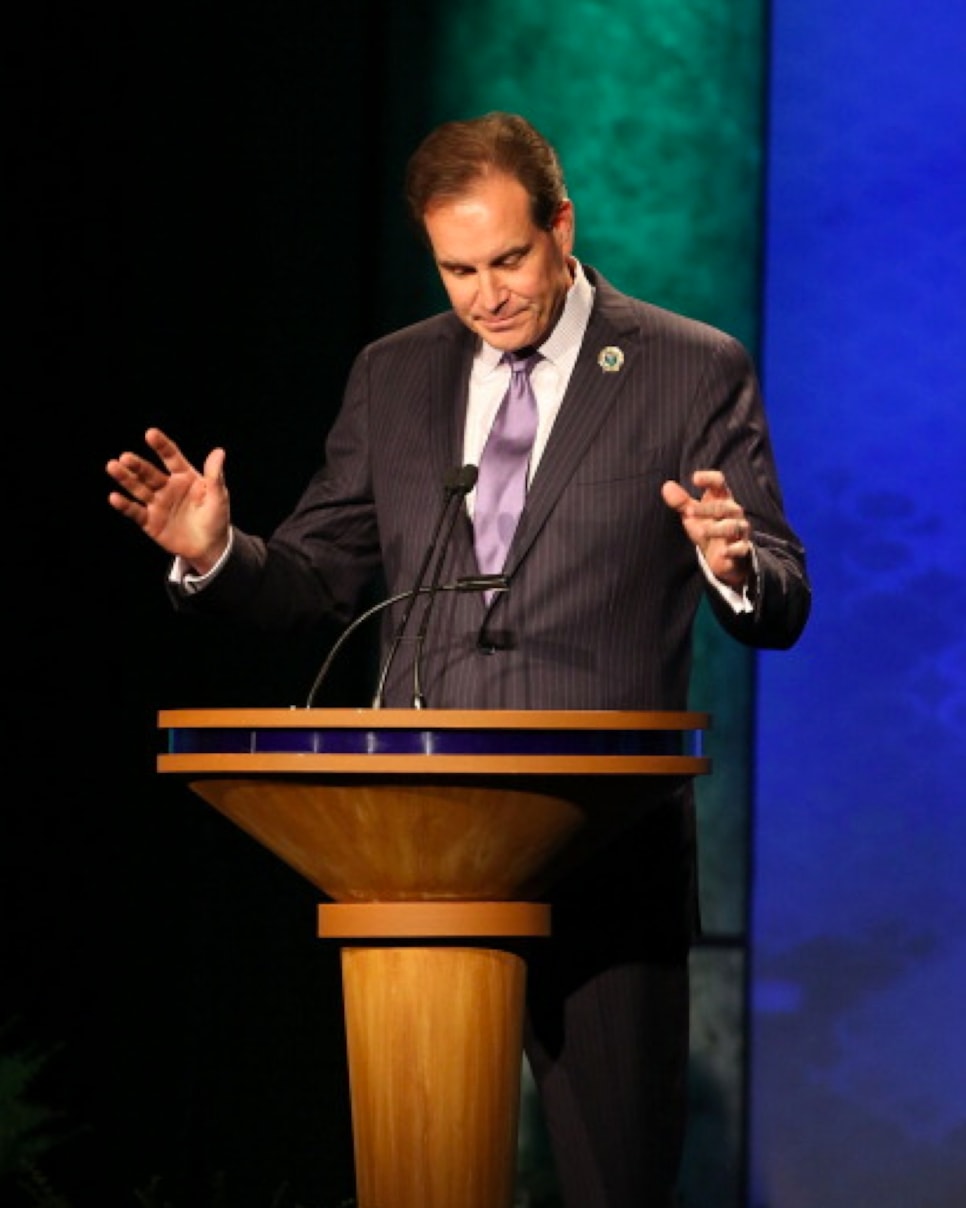 It's a catchphrase with which all golf fans are familiar. Hearing Jim Nantz say "A tradition unlike any other" around the Masters has become its own tradition after 30 years. The saying has even been trademarked by Augusta National and now adorns tournament merchandise.
But while it's always been solely credited to the CBS announcer, Nantz finally revealed he may have had some help coming up with the famous line. All it took was a question from NBA legend Grant Hill.
During the second half of Thursday night's NCAA Tournament game between Kansas and Maryland, Hill, who was broadcasting the game with Nantz and Bill Raftery, posed the question after Nantz read a promo for the upcoming tournament. (Side note: The Masters is now less than two weeks away!). "Jim, did you coin that?" Hill asked after Nantz said the familiar phrase.
"You know, it's been around for a long time," Nantz responded. "There was a legend at CBS named Doug Towey, who also was the same guy who had a big hand in 'One Shining Moment,' and we miss him. He passed away a few years ago. He was a great man."
So does that mean Towey coined the phrase? Or was it a collaborative effort? Either way, Nantz makes it seem like Towey was involved. And he's definitely a legend. "One Shining Moment" is the best:
Sadly, Towey died at 61 in 2009. While he's rightfully been praised for "One Shining Moment," it doesn't seem he's gotten any credit for Nantz's popular phrase.
In 2015, ESPN reported Augusta National had filed for two trademarks for the phrase and said Nantz was believed to be its sole creator. The report cited a story from 2013 on the official Masters website, which said Nantz came up with it while taping promos with CBS golf producer Frank Chirkinian before his first tournament in 1986.
Augusta National was allowed to file for the trademarks since it owns the broadcast and anything said on it. Nantz's lawyer, Sandy Montag, said at the time that his client was unaware the club had filed for a trademark, but that he was fine with it.