The Loop
Advantage short-game gurus: Chambers Bay is already right on the edge
UNIVERSITY PLACE, Wash. -- The almost-eight-year-old U.S. Open venue is right on the edge. And that's precisely where the USGA wants Chambers Bay.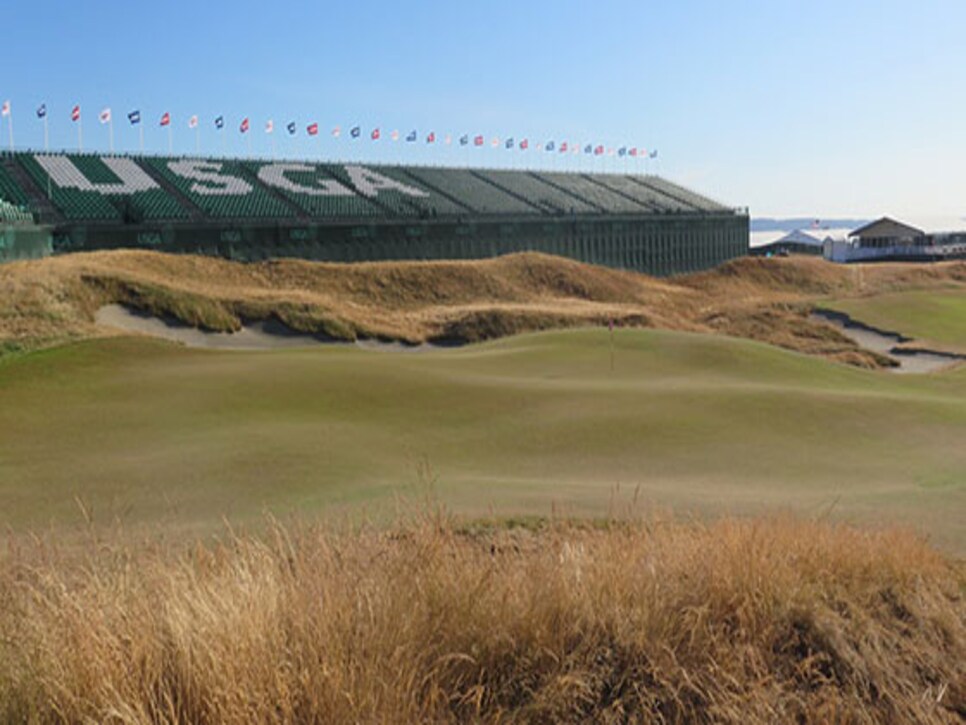 On a glorious practice round Sunday pushing 80 degrees, the place exuded the shine you'd see on a Sunday…after 72 holes of U.S. Open golf. Just a few weeks ago the maintenance team of Eric Johnson and Josh Lewis were concerned about lost balls in the rough. But recent warm weather and consistent sun have thinned out the natives. Throw in the sandy soil, Washington's long summer days and the tendency for the fine fescue greens to lose moisture as the day goes, and this is quite possibly the fastest, firmest golf course ever seen in American championship golf.
Where does this leave us three days before the start of the U.S. Open?
With the USGA's track record at past U.S. Opens, there is the tendency to envision scenarios where play has to be stopped on a windy day just to water the fescue greens and keep balls from moving. But since it's only Monday, let's trust the team that has managed to get the place in excellent shape after years of struggle and instead think about what really matters: your handicapping needs.
Take note of what Ernie Els had to say.
"Creativity is going to be huge this week," the two-time U.S. Open and British Open winner said after getting his first look at Chambers Bay. "You can putt some, you're going to have to lob some, you can use the contours for the lower running shots. I think it's going to be a great course for a guy with a great short game."
The added firmness means plenty of missed greens, and if Sunday's practice round observations were any indication, players who leave the lob wedge in the bag, use wedges with less bounce and keep the ball closer to the ground, should have a huge advantage.
Brandt Snedeker says this means the patience factor will be high.
"I think people are going to have to realize it's more like a British Open than a U.S. Open, where a shot 30 feet from the hole is sometimes a good shot.," said Brandt Snedeker.