The Loop
Advantage hype (or why we should follow Seve's advice)
The popularity of the Ryder Cup has become such that it is capable of standing on its own, a fact that seems lost on the PGA of America. It relentlessly props it up with a drumbeat of hype that threatens to overwhelm the event itself.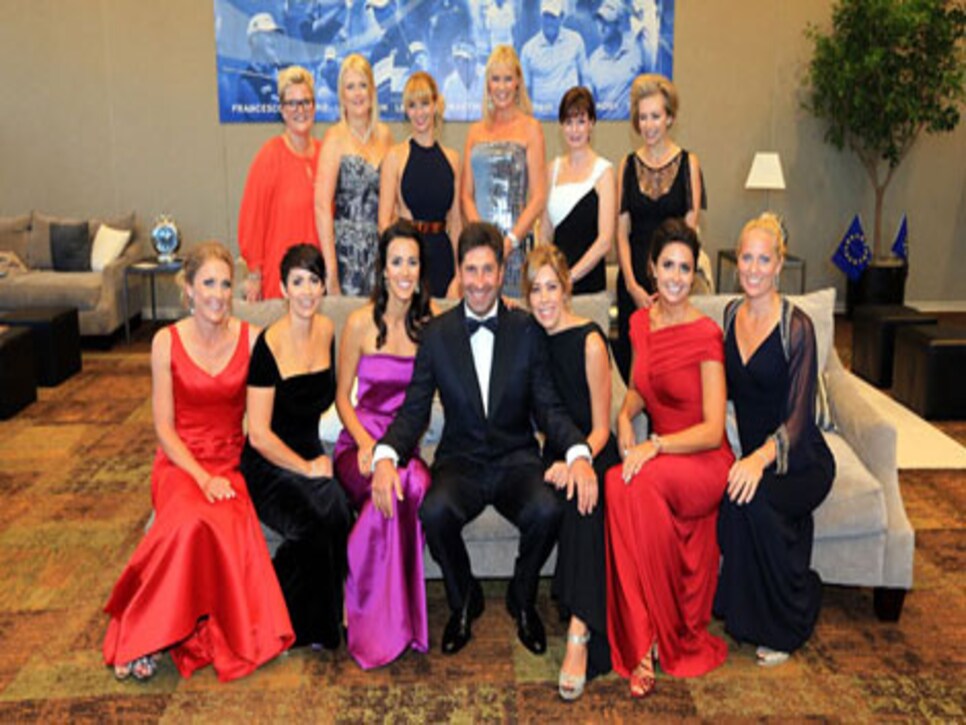 *The Ryder Cup Gala is just one of the many events adding up to the events itself. Photo by Getty Images
The hype for this Ryder Cup began nearly two years ago, when Davis Love III was named the U.S. Captain in January of 2011, and it has culminated with a Ryder Cup week that features four days of hype, three of competition. Advantage hype.
The schedule includes a U.S. Past Captain/Celebrity Scramble, a Ryder Cup Captains Challenge Reception, a Junior Ryder Cup Exhibition, a Ryder Cup Gala, Opening Ceremonies and, our favorite, Bagpipes and Blues, which is described as an "Officially Sanctioned Ryder Cup Pep Rally," the words all capitalized to emphasize their importance.
Let the games begin. Please.
They finally will do so Friday morning, not a day too soon, but rather a day too late. A better idea (and not an original one) is to start the competition on Thursday, making it a four-day affair, thus eliminating a day of hype in favor of the event it is hyping.
This idea was advanced by the late great Seve Ballesteros three months before his death in May of 2011. Ballesteros made the case that it was in everyone's best interest to begin playing on Thursday.
"The event could go to four competition days, which would be good for everyone," he said. "From the players' point of view because being at a venue from the Monday and waiting four days to play it is sometimes very long, in my opinion. You really want to play and start the competition. For the audience it is also good because they see more golf, and it's good for the sponsors and television. I think that would be a positive change."
It would have the additional benefit of building in time in the event of weather delays, as Colin Montgomerie has been advocating since at least 2008, while looking ahead to the Ryder Cup in Wales in October of 2010. Recall that that Ryder Cup was pushed to Monday by inclement weather.
Meanwhile, there was this bit of dispiriting news arriving via email Thursday morning: The 2013 Presidents Cup hype will resume on Tuesday. The PGA Tour has announced it will have a news conference featuring Commissioner Tim Finchem, U.S. captain Fred Couples and International captain Nick Price.