Coaching golf fills the void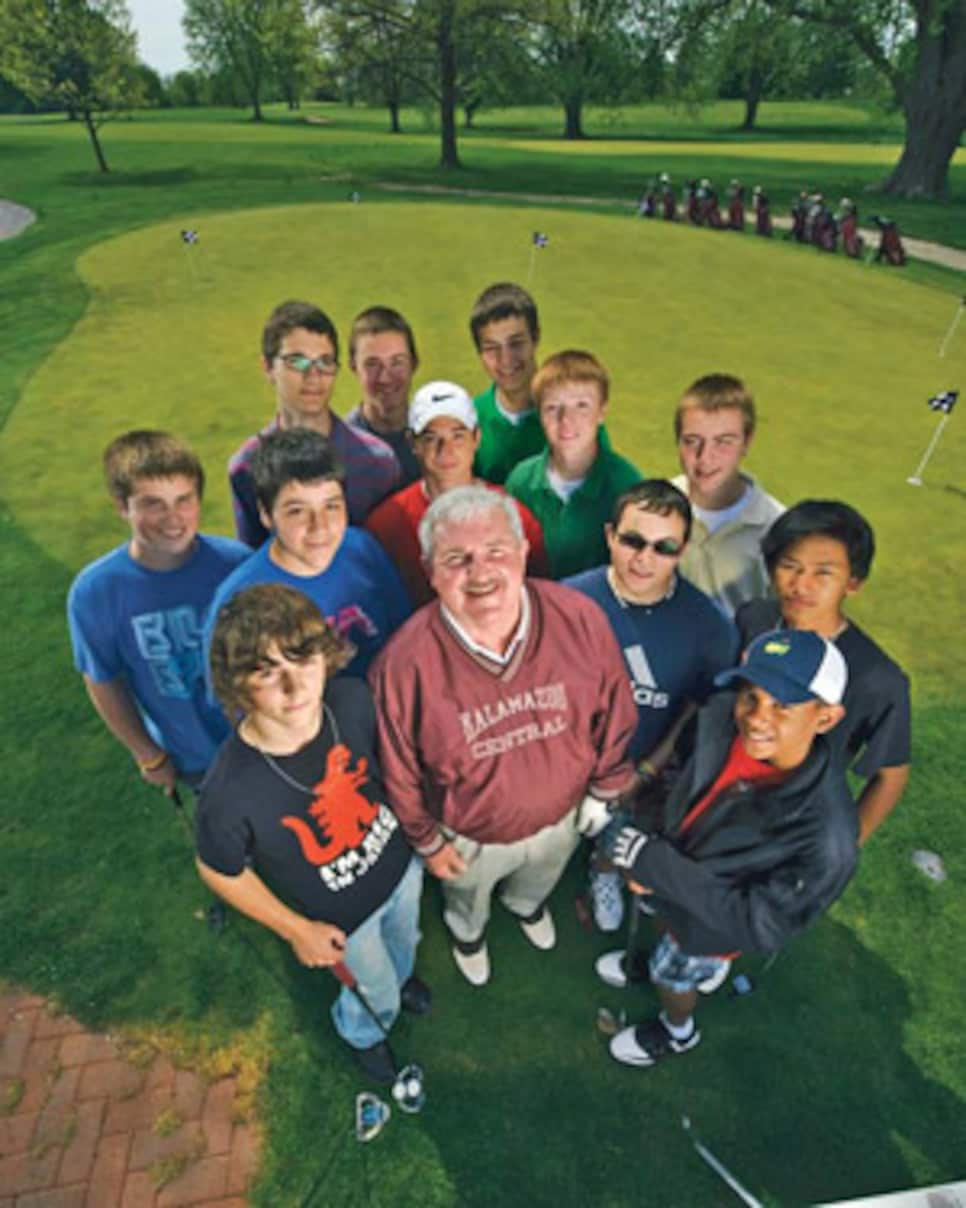 In October 1995 my son, James, died in a car accident. He was 29, living in Williamsburg, Va., working in the food-service industry. He was trying to climb his way to head chef and was working long, late hours. Crazy hours. Driving home from the restaurant he fell asleep at the wheel. It was a Sunday night.
James' mother and I were divorced. She had remarried, and our daughter, Lara, then 24, was out of the house. Both of my parents had passed, and my brother had passed. I just felt very alone.
Life doesn't have the same meaning when your child dies. You become numb. It might sound simple, but I'm sure that's the right term. You retreat within yourself, and the motions of your days become mechanical. Even though I knew it was illogical, I couldn't get rid of this gnawing feeling that I should've been able to prevent James' death. That there was something I should've done or said to him that I didn't.
I returned to work quickly. After 20 years in the criminal-justice system, I had taken a new job the year before, as an interventionist helping problem kids at Kalamazoo Central High School in Kalamazoo, Mich. It was a troubled place at the time; about 70 percent of the kids were on free or reduced-price lunch. My job was tough because most of the time I didn't know if I was being effective. You try to get these youngsters to recognize the connection between their bad home lives and their shortcomings at school, and most of the time your efforts prove futile. They stay on the same track, and within a year or two they're full dropouts and more often than not involved in criminal activity.
Not that I was handling my problems much better. That first winter I was broken, emotionally and physically. I could barely eat or sleep, which was affecting my performance at school. In the spring the golf coach, Victor Callahan, asked if I'd help with the junior-varsity girls. The assistant position would be unpaid, but I knew Victor was getting ready to retire and was looking to train a replacement. We had been on a few golf trips together, I had an 11-handicap, and Victor knew I was a decent guy the kids would look up to. I said sure.
Forget any extra income. It was the best thing that could've happened to me. Suddenly I was surrounded by 12 girls, all brimming with life and energy. These were good kids who wanted to do something positive with their time. In addition to golf, they were in school bands and plays and all sorts of activities. Sure, I taught them how to hit chip shots and such, but what I got in return was much greater. They let me be normal again, open and outgoing, which was how I used to be.
James was a good golfer. I got him started when he was 14. He played on his high school team and could sometimes break 80, so he was a pretty quick study. He used to work cleaning carts at Lake Doster Golf Club, north of Kalamazoo so he could play in the evenings. Coaching reminded me of the rounds we used to play together. They're nice times to remember.
I'm 67 now and have been the head coach of the boys and girls programs for almost 15 years. I'm also coming up on my 11th wedding anniversary to a special-education teacher, a wonderful woman named Pam. If it weren't for coaching, I'm not sure we would've ever gotten together.
My current team of boys all learned when they were young, but many of my girls are beginners. It's hard enough finding them clubs to play with, let alone worrying about their scores. Heck, I want them to get better, to get the ball in the hole and win. I read all the instruction magazines and sport psychology books, looking for tips that might be helpful at the next practice. But what's most important is that I be a person these kids can rely on. Because I rely on them to fill the void in my life.