The Loop
Adidas shoes get a boost with new Tour360 Boost kicks
At first glance, you might think you've seen these shoes before. The familiar racing stripes are an Adidas trademark.
What makes these different?
The company is marking the 10-year anniversary of its golf-specific Tour360 line with the latest offering—the Tour360 Boost shoes. Adidas designers focused on making the shoe lighter, more stable and comfortable.
In speaking to Jason Day last month at our cover photoshoot, he told us how much he liked the Boa lacing system. He detailed how often times with a laced shoe, players will worry about the shoe becoming unlaced during the latter parts of the round.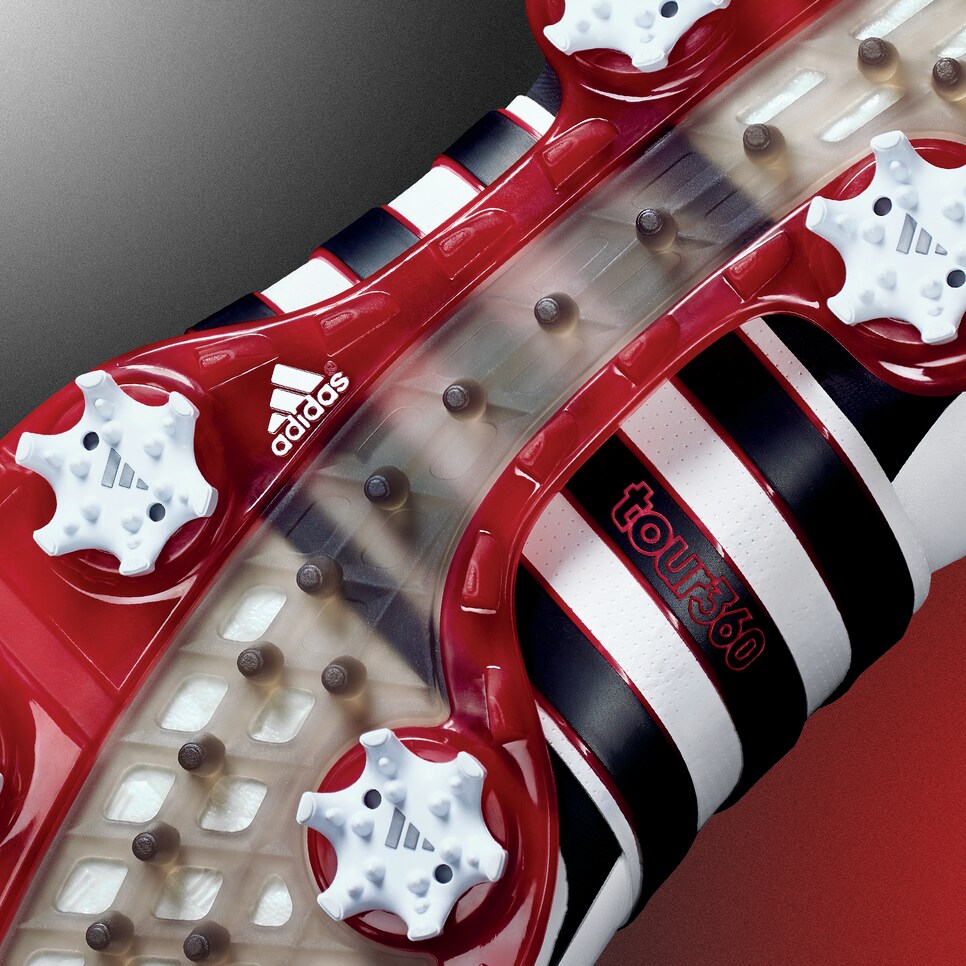 That's not an issue with Adidas' Boa system, he explained -- and one less thing for a pro to worry about during his round.
The company's Boost foam material was added to the forefoot and heel for improved cushioning. And the saddle that wraps around the shoe is lighter than any other of the past generations. The Tour360 Boost ($200) goes on sale Jan. 8 in six colors and length options and you can preorder now.
Offerings with the company's Boa lacing system, which adjusts fit by letting you pull and push a wire system, will be available Feb. 1.
For more information on the Tour360 Boost shoes, click here.