Adidas releases new line of Ultimate Shorts
Pro golfers showing a little leg has already been in the news in 2016, with the European Tour allowing its players to wear shorts in practice rounds. Adidas released a new line of bottoms, the Ultimate Shorts, with six fresh styles and up to 10 colors. We're accustomed to expect technical fabrics in our golf shirts nowadays, and Adidas has brought that philosophy to its shorts ($65-75).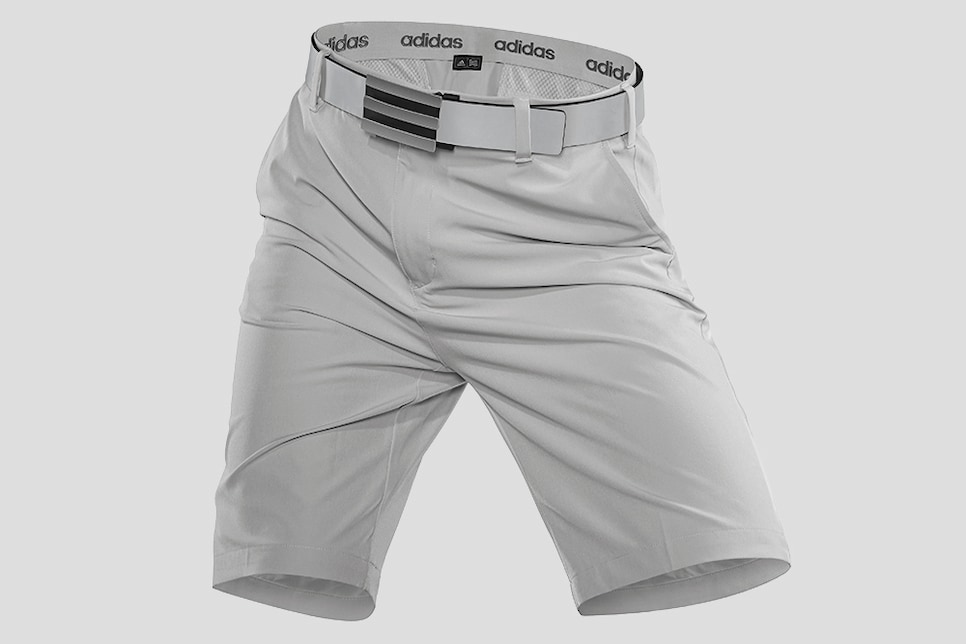 The shorts are light and athletic, feeling similar to something you might wear to work out. A stretch waistband with a silicon gripper on the inside of the waistline helps keep your shirt tucked in. Eliminating that back-pocket button, one of my pet peeves, gets bonus points. There are some bright colors, including a pink, which we think European Tour commissioner Keith Pelley would enjoy. Click here for more.