Apparel
Adidas' new Tour360 golf shoes are more flexible and more supportive
The Adidas Tour360 Boost is getting a facelift. This new version of Adidas' most popular golf shoe on tour, which was unveiled by the company today, will debut in stores in early October. Updates include a rubber sole plate that allows for natural foot flection, a clean leather upper with a seamless toe box, and a new heel that has a more classic shape. Dustin Johnson debuted the shoe at the Northern Trust Open en route to his playoff victory over Jordan Spieth.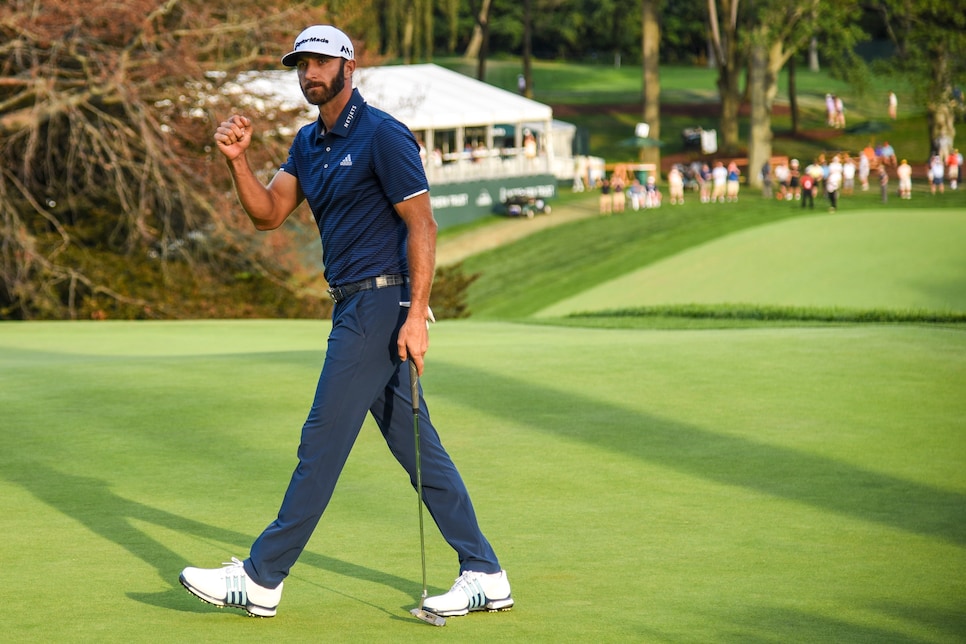 Let's take a closer look at three main differences between the newly announced Tour360 (which, by the way, is now on sale for $170), and the Tour360 you'll be able to buy in early October.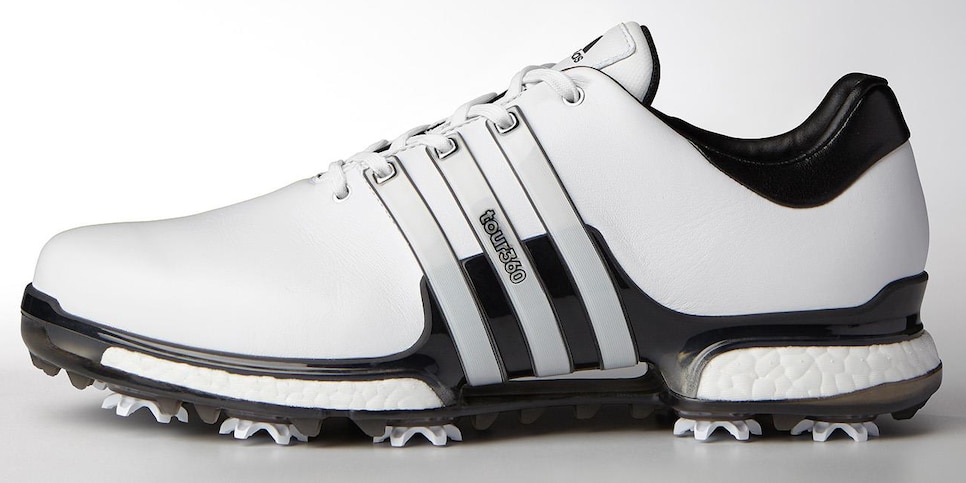 A new outsole top plate that crawls up the side of the foot is designed to allow for the natural movement of the foot that occurs both during the swing and while walking.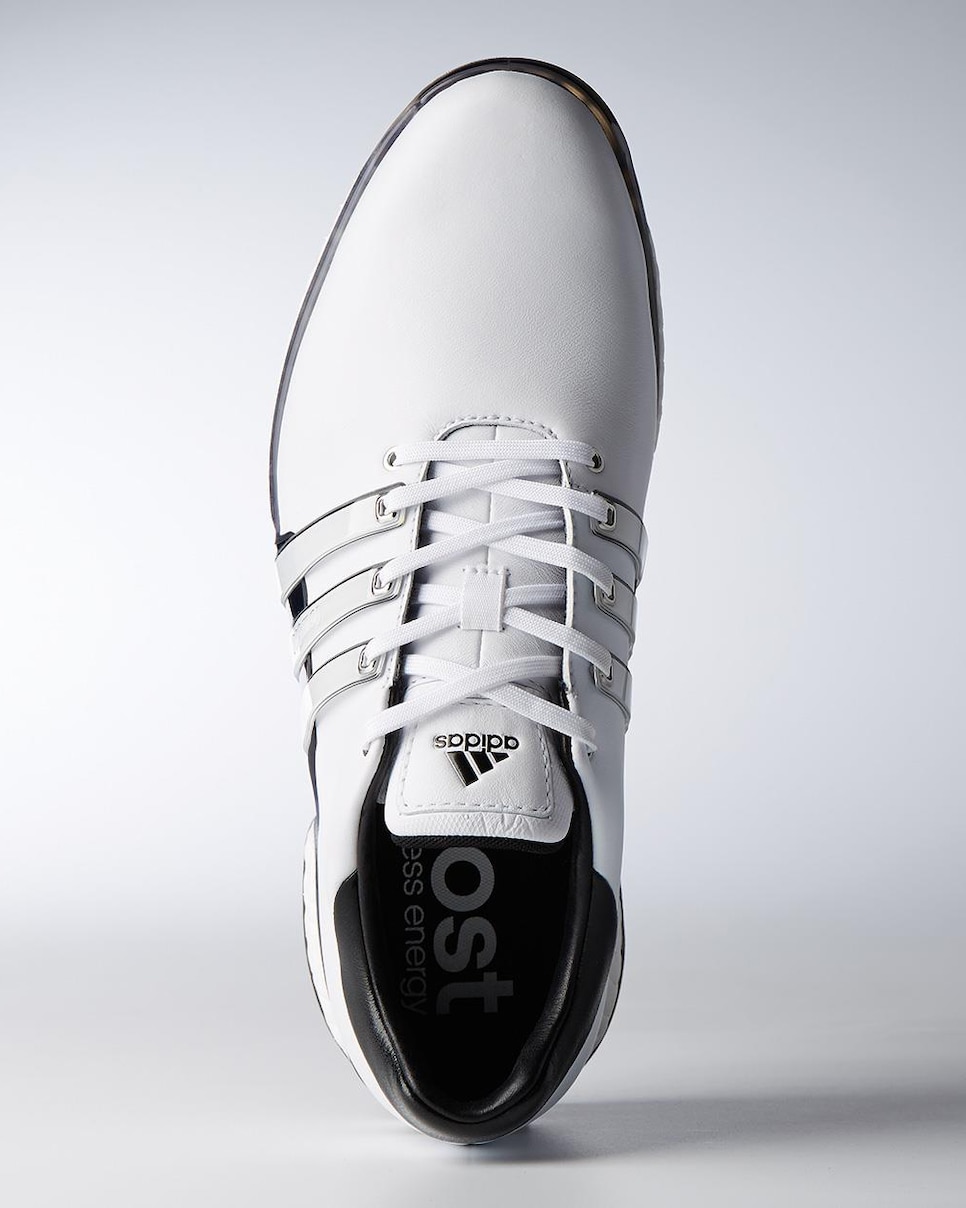 Whereas the current Tour360 has two seams the run parallel down the center of the toe box, the upcoming Tour360 will be clean and seamless. This switch to a clean toe came as a result of feedback from Dustin Johnson and Sergio Garcia, and it's designed to help golfers maintain focus on the shot as they look down at the ball. The clean toe also helps save some weight.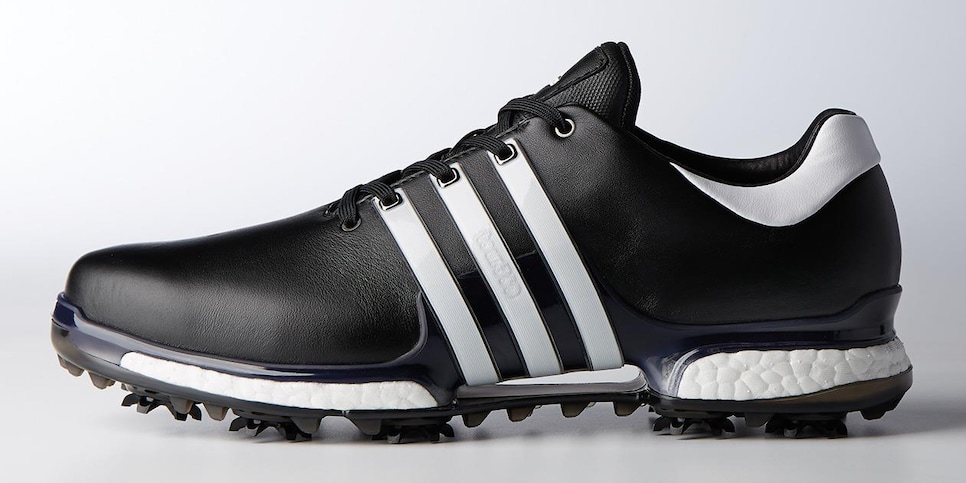 The updated heel will be lower and have a more classic shape, and it'll be lined with premium leather (instead of the mesh fabric that lines the heel box in the current model) for extra comfort and durability.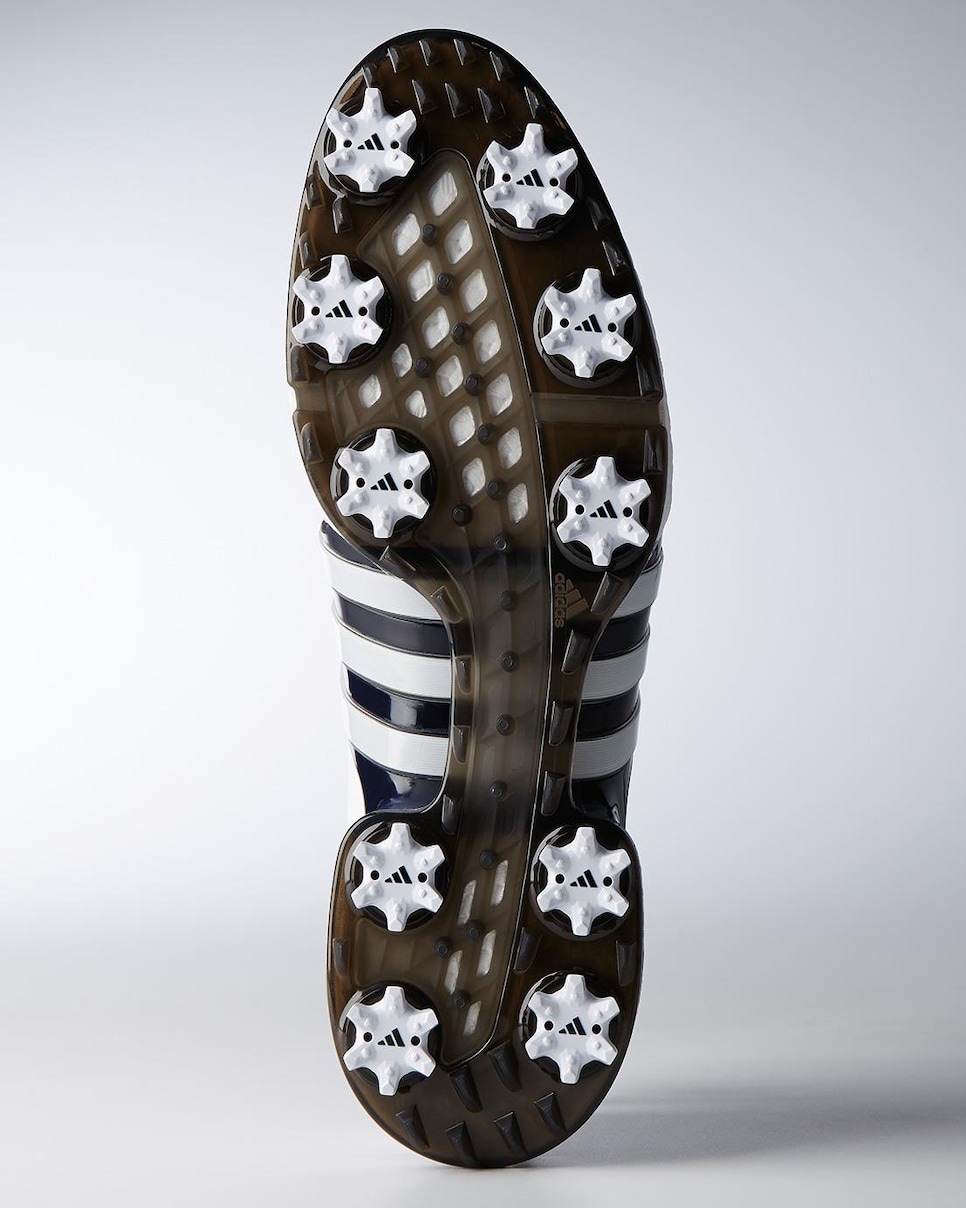 Additionally, the TPU outsole will be softer and more malleable, which makes the shoe lighter and more flexible.
The new Tour360 will continue to offer a two-year waterproof warranty and will sell for $200. It'll initially be available in three colors (white with white stripes, black with white stripes, and white with light-blue stripes) with additional colors and style rolling out in early 2018.