Apparel
Adidas just dropped its first-ever sock-style golf shoe
Sock-sneakers, or "snockers" as some call them, seem to touch every corner of the footwear market, from high-end fashion to leisure weekend wear. It's easy to see why—since they're made with ultra stretchy and incredibly comfortable uppers, these shoes are designed to be as snug and cozy as your go-to pair of socks. And now, Adidas is morphing its flagship shoe, the Tour360, into an offshoot model that very much resembles the ubiquitous sock-sneaker.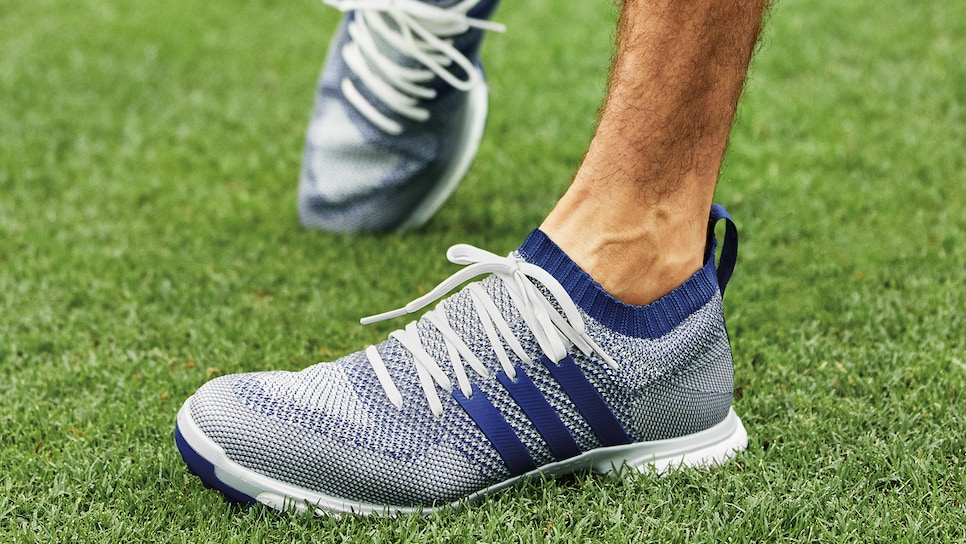 The Tour360 Knit ($180) infuses Adidas' Primeknit technology into the company's flagship Tour360 shoe. The all-knit upper is designed to offer comfort and support, and its aesthetic gives any outfit an ultra-modern twist. Also, the Tour360's traditional collar opening is replaced with a sock-like, rib-knit material in the Tour360 Knit, providing even more comfort.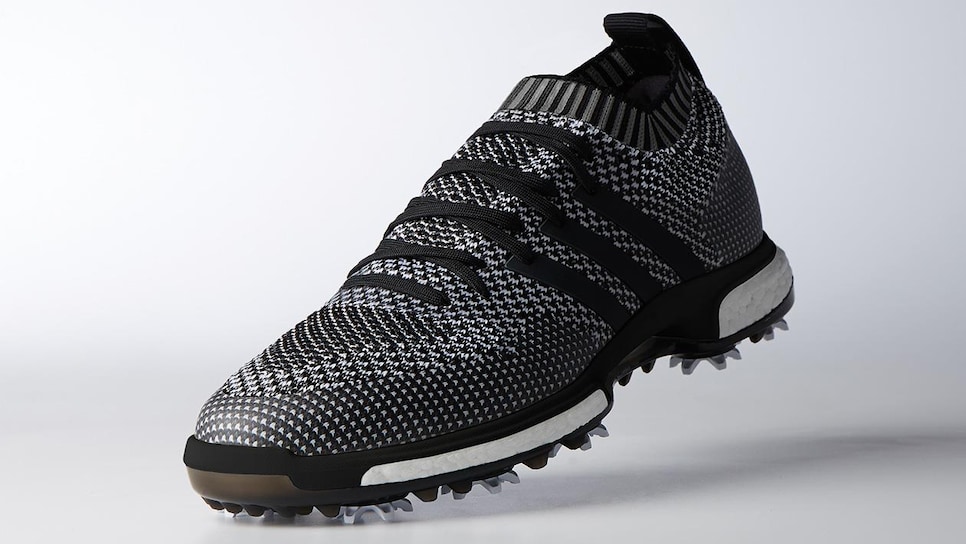 The shoe comes with a one-year waterproof guarantee, which is a first when it comes to Primeknit technology. And it has a foam insole (which Adidas calls "Boost") that stretches from toe to heel, along with a film that wraps around its lower half for an added layer of protection against dew.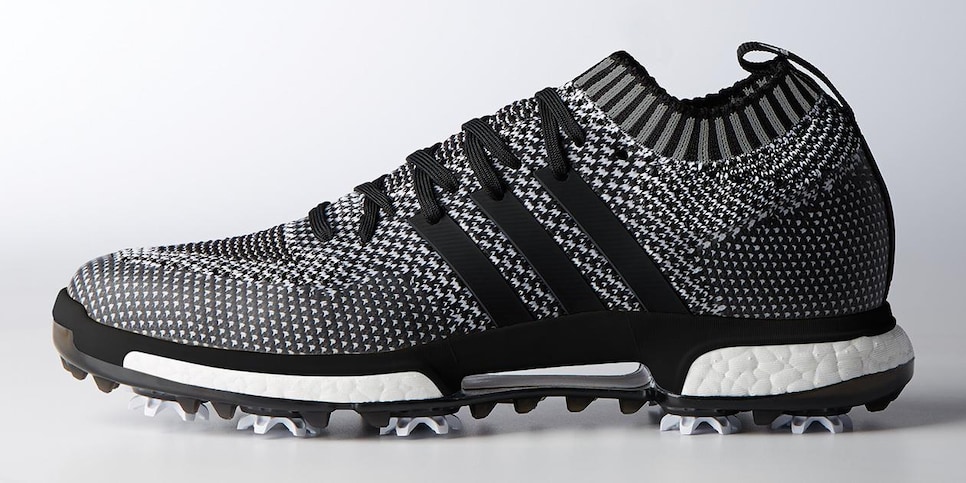 The sole of the shoe is designed so that the heel and forefoot flex independently of each other for greater comfort while walking, and it has 10 strategically placed cleats that offer stability and traction where golfers need it most.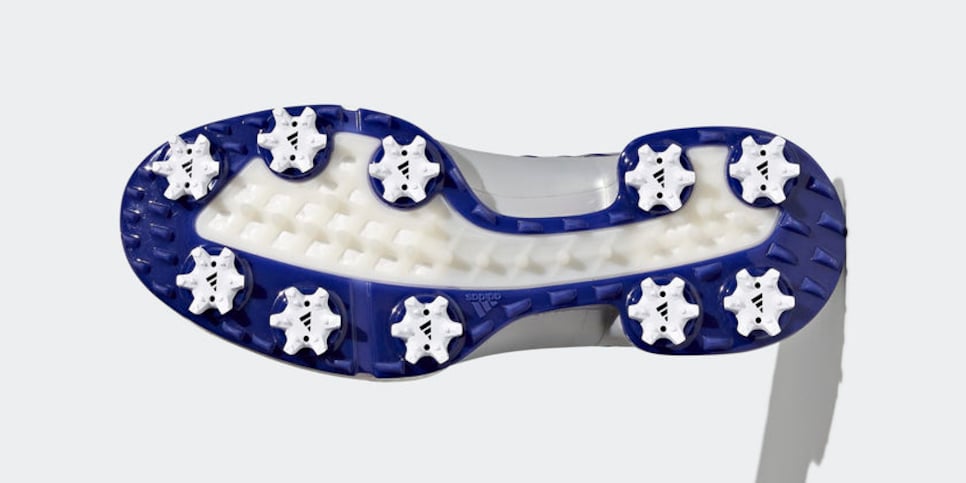 Keep scrolling for a few more images of this new Tour360 Knit shoe.