The Loop
Adidas Golf unveils the Olympic apparel to be worn by U.S. golfers this summer in Rio
ORLANDO -- We won't know until July which golfers will be representing the United States at this summer's Olympics, but we do know now what they'll be wearing in Rio.
On Wednesday at the PGA Merchandise Show, officials with Adidas Golf and USA Golf unveiled the four-day scripts for both the men's and women's teams as the sport returns to the Olympics for the first time since 1904.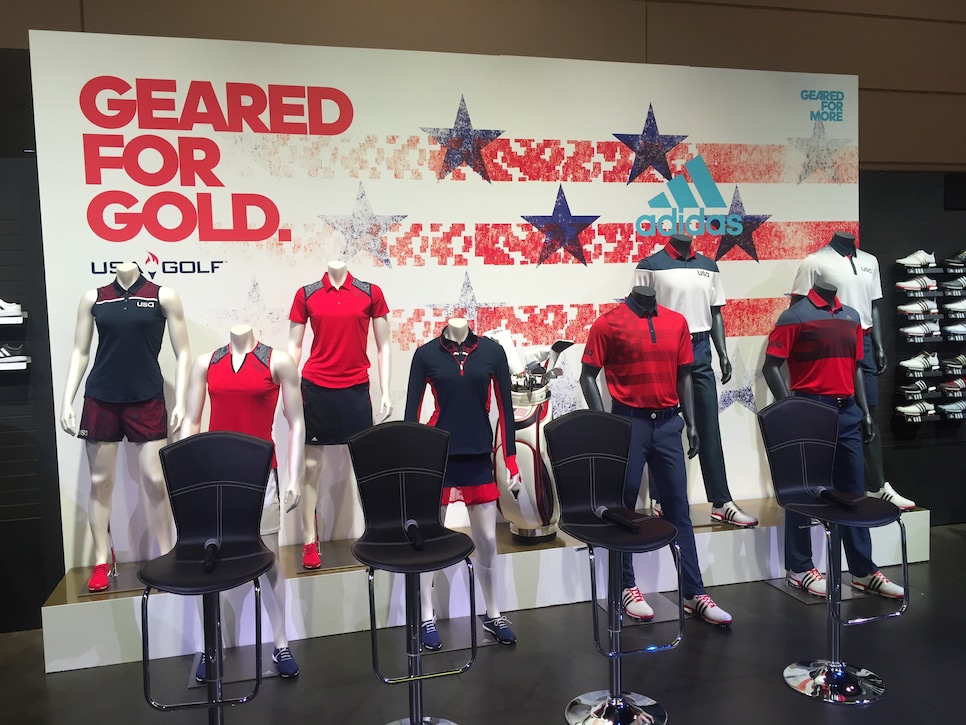 "We wanted our athletes to truly feel like athletes at the games," said Andy Levinson, executive director of USA Golf, "and I think when you look at the final product behind me, they really achieved that."
Of course there's plenty of red, white and blue incorporated in the wardrobes, which feature Adidas' Climacool and Climachill performance fabrics. The men will be wearing Adidas Ultimate Bottoms, which incorporate four-way stretch fabric and moisture wicking material.
"Both kits sort of represent the pinnacle of our design abilities and the pinnacle of our technological abilities as a brand," said Davide Mattucci, TaylorMade-adidas Golf global product marketing director.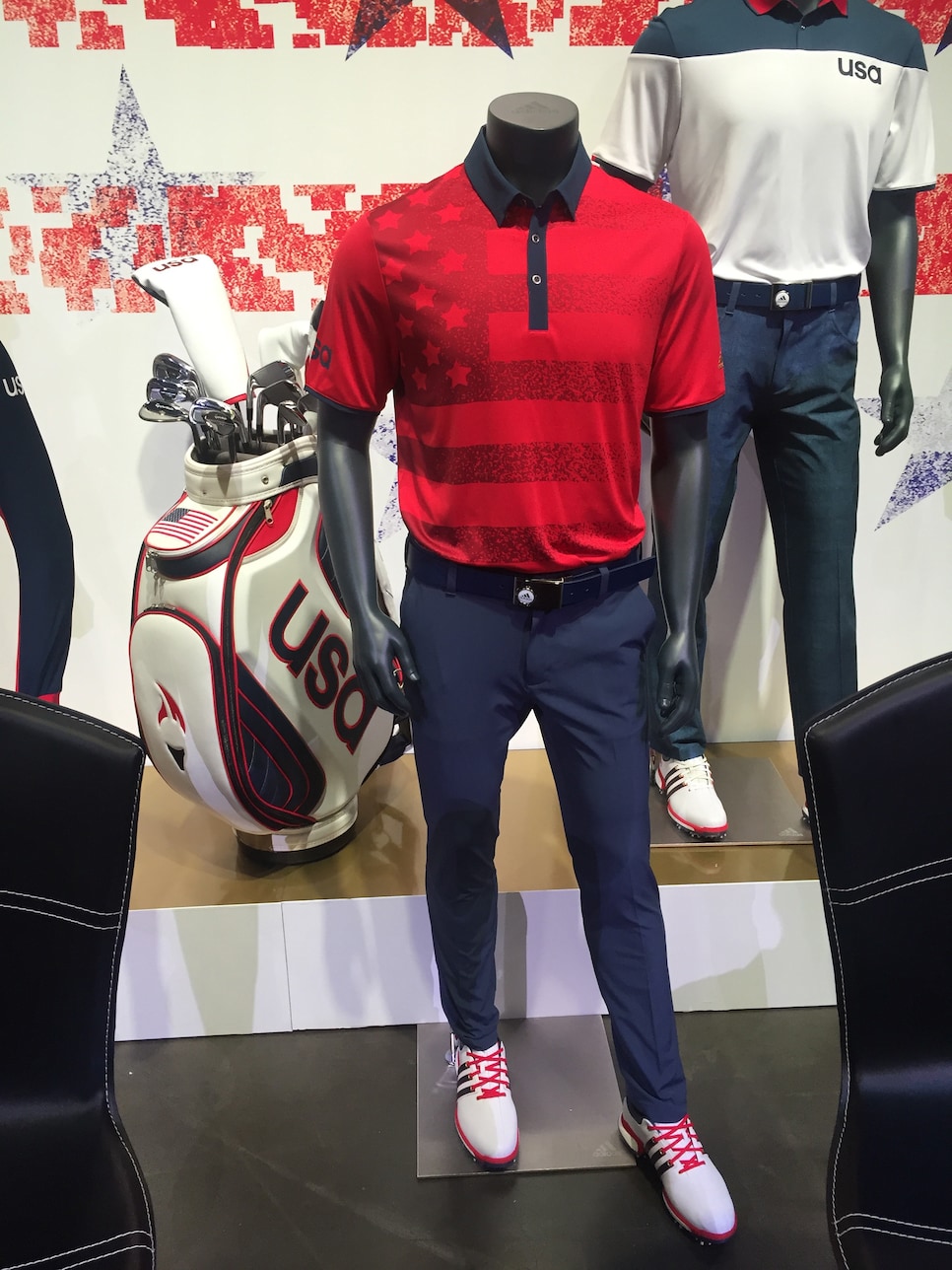 The retail versions displayed Wednesday will go on sale in June. The specific apparel worn by the athletes will be identical, except it will not have the Adidas logos on the chest or sleeve, per International Olympic Committee rules. The players' apparel will also be handmade in a special facility in California.
In addition to the U.S. team, Adidas will also be outfitting the golfers on the Great Britain and Australian teams.
"We think golf returning to the Olympics after so many years is going to have a meaningful impact not just in the United States but certainly around the world," said David Abeles, TaylorMade-adidas Golf president and CEO. "So being part of Team USA Golf is one thing, having the opportunity to participate as part of the team and grow the game worldwide is something very important as well."

Fittings for the athletes will begin as early as March, with a handful of players on the men's and women's side in the running to make the team being selected. All American golfers competing in Rio will be required to wear the Adidas apparel regardless of any individual endorsement deals they might already have. The lone exception is with their footwear, in which players will have the option of choosing from other manufacturers.