SPONSORED
Seen at the Players: Collin Morikawa in the new adidas ZG23 golf shoes
*In partnership with adidas. All products featured on Golf Digest are independently selected by our editors. However, when you buy something through our retail links, we may earn an affiliate commission.*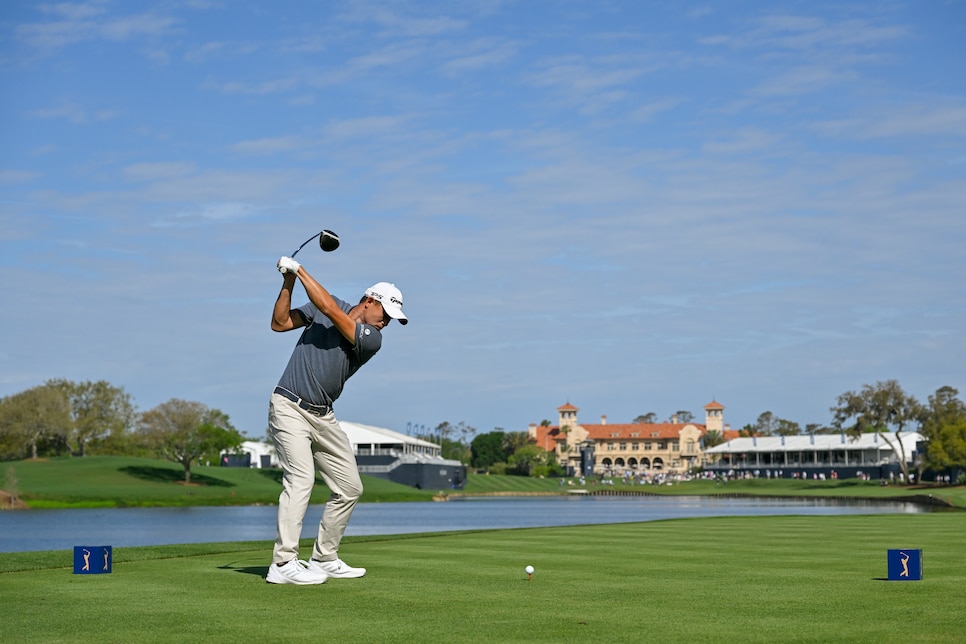 Released last week, the adidas ZG23 golf shoes build on the success of the ZG21 to create a lightweight, performance-focused shoe. Colin Morikawa, an adidas ambassador, is wearing the ZG23s at the Players this week, en route to a first-round 65. Morikawa wore the all-white laced version of the ZG23 that comes in seven color options, along with a laced and a boa version. Here's a look at adidas' newest golf shoe that's expected to be seen on both the PGA and LPGA tours this season.
RELATED: If you like these high-fashion sneakers, try these golf shoe styles
If you are familiar with the previous iteration, the ZG21, you'll remember the stability fin incorporated into the design to provide lateral support during the weight shift that happens during the golf swing. Lateral stability is necessary to keep the foot in place and encourage more power from the ground up. During the upgrade process of creating the ZG23, adidas designers evolved the fin into a 3D shape that wraps around the upper of the foot with a closer fit for more targeted support. The wrap was tested on swing speeds from both amateurs and professionals to ensure every golfer will get the same level of stability, regardless of swing speed.
With a similar six-cleat traction pattern to the 2021 shoe, the ZG23 has an upgraded configuration for the secondary lugs for more grip across a variety of ground conditions. The adidas golf team used heat map studies to make sure the location and the height of the traction system aligned with where pressure is placed during the golf swing.
In the midsole, a firmer cushioning was added to the frame to enhance lateral stability and a soft cushioning was built inside the frame for lightweight comfort. This technology, called Lightstrike and Lighstrike Pro by the brand, is also used in adidas' basketball and running footwear.
The upper of the shoe is made from a waterproof microfiber material. It's designed to retain shape and not stretch out over the lifespan of the shoe—this is also aimed to enhance the shoe's stability properties.
There is a laced and boa option for both men's and women's version of the shoe. The Boa Fit System is great for those looking for a more precise fit. It also has a wrap design that secures the fit over the instep to improve power transfer and efficiency.
The ZG23 also comes in youth sizes with all the same performance benefits and a simplified lace offering.