The Loop
NEWPORT, Wales -- Just when you thought the job of Ryder Cup captain is complicated enough with wildcard picks, assistant captains, uniforms, and pairings, you also might need to secure a dozen or so black wigs because of a team-morale emergency.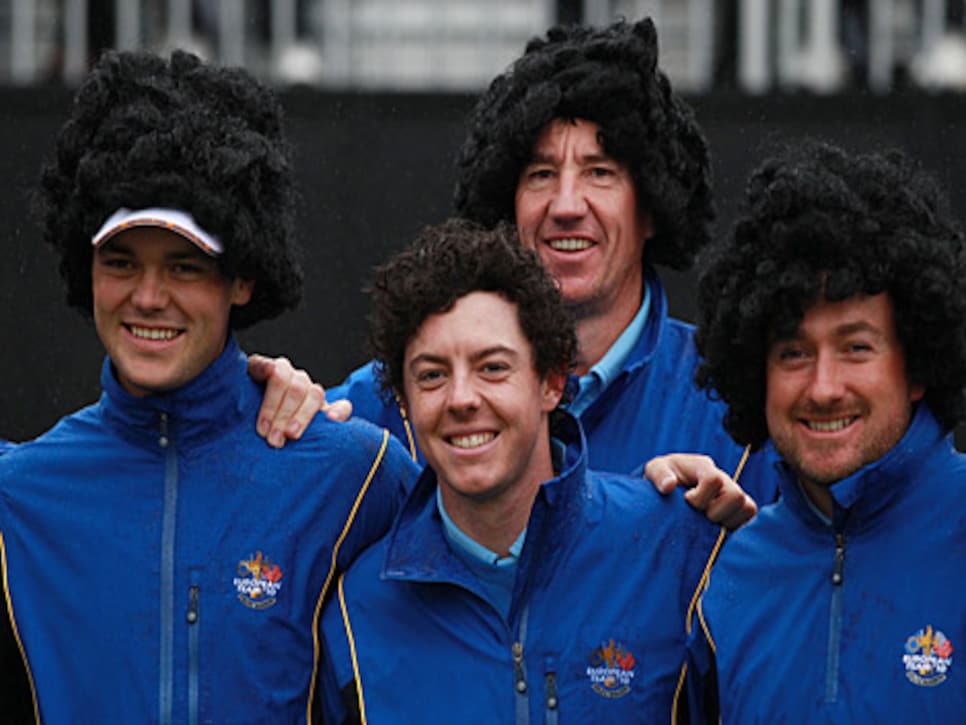 One ripe photo opportunity later, all is apparently right again on the Euro side of Celtic Manor.
"I think Rory was quite upset with the comments that were made in the papers about this Tiger situation, and it was a little bit getting out of hand tabloid wise," Montgomerie said. "And the caddies and the players that were playing with him decided that we'll get Rory on the first tee and make him feel part of the team again.  And that was the right thing to do.  He played magnificent today.  So we're all back on level terms again."