The Loop
Adam Scott's new kicks: FootJoy D.N.A.
Adam Scott's three wins in Australia at the end of 2013 were fueled by expert driving, precision iron play and deft touch.
Then again, it could have been his shoes.
Scott stood tall in FootJoy's new D.N.A., a model unveiled for the retail market Jan. 15. D.N.A. stands for "DryJoys Next Advancement," a reference to the company's popular technical-performance shoe first introduced 25 years ago.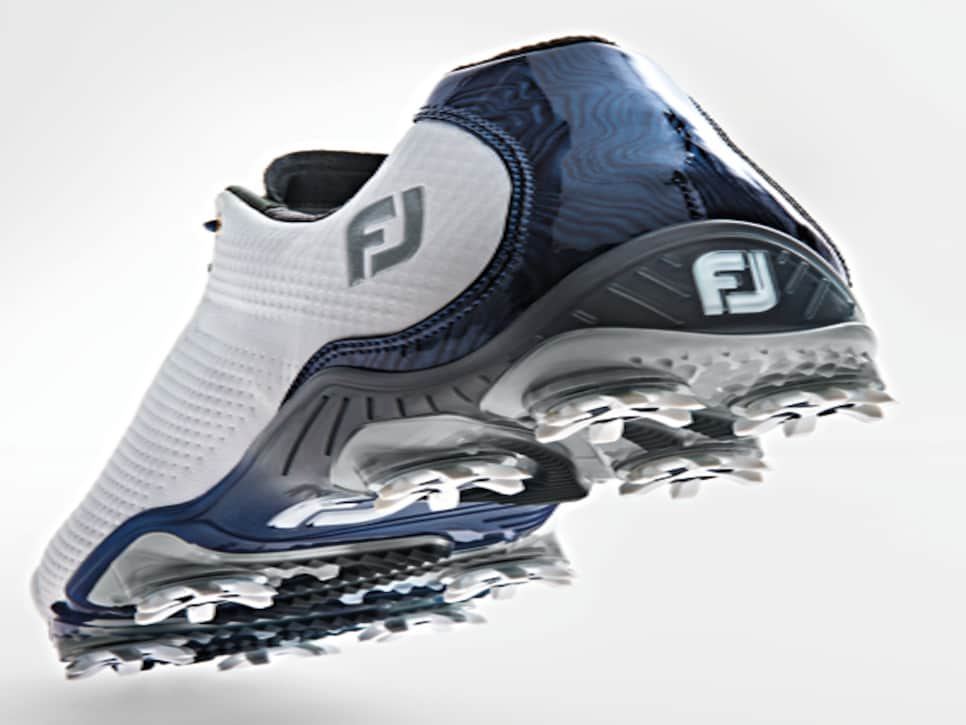 FootJoy lead designer Doug Robinson described the new offering, which will be available Feb. 15, as "the most feature-laden in our storied history."
Among the D.N.A.'s key elements:
a foam collar that offers comfort and support by attempting to eliminate movement of the foot within the shoe.
a soft, breathable tongue that conforms to the top of the foot for enhanced fit.
a dual-density foam interior midsole that lets the design maintain a low-profile look.
a new thin Pittards leather outsole that's waterproof and breathable.
In addition to Scott, Webb Simpson has also been wearing the shoe since last year's Presidents Cup.
The D.N.A. will be offered in seven color patterns, including one that uses the company's BOA Lacing System. Retail price will be $220 ($240 for the BOA).