The Loop
Adam Scott wins Honda Classic, first victory in nearly two years
Adam Scott is too good to have gotten buried by the youth movement and exhumed only when an opinion on the anchoring ban was solicited.
Only 19 months ago, Scott was No. 1 in the World Ranking, yet he had been swept aside by the Jordan Spieth, Rory McIlroy, Jason Day, Rickie Fowler insurgency.
Scott, at 35 no graybeard yet himself, has been eager to rejoin the mix, and he took a necessary step toward doing so by winning the Honda Classic at PGA National in Palm Beach Gardens, Fla., on Sunday. It was his first victory in nearly two years.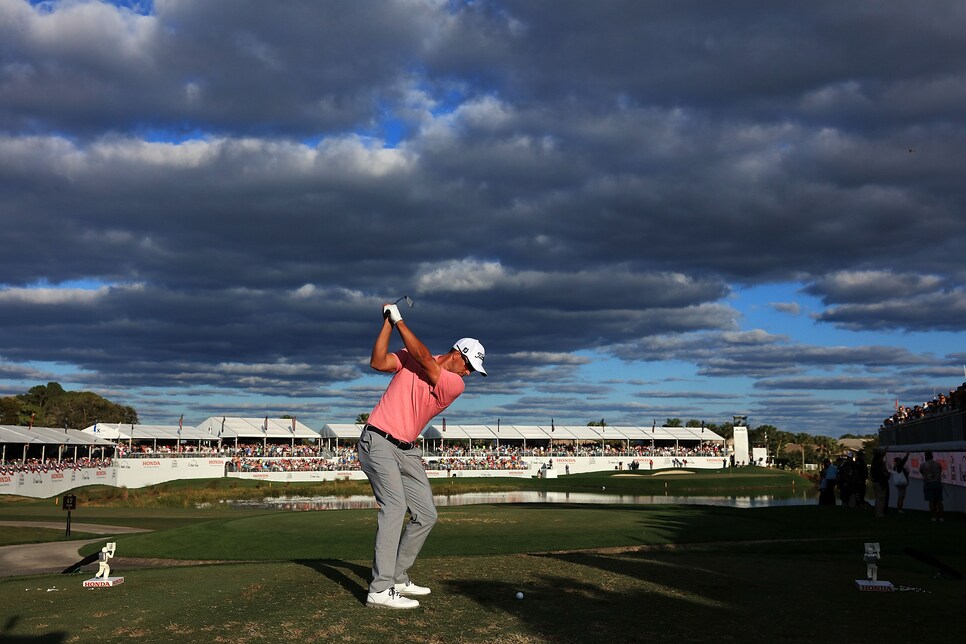 "My game's come into a really good spot, the back end of last year and now starting out this year," Scott said. "We've been working hard to get it there because it was slipping a little bit. It was a bit loose last year. The consistency wasn't there. Made some nice progress in all areas, especially, obviously, noticeably on the greens, and it paid off this week."
Yes, the greens. The poster boy in the anchoring debate was forced by the ban to find a new method of putting. He cast aside "the broomstick," as he called the long putter, went to a conventional-length putter, and declared his intention to become the best putter in the world by the Masters in April.
"Probably have a little ways to go to get to the best putter in the world by April," he said a week earlier, when he tied for second in the Northern Trust Open. "But I'm on the right path anyway. I feel like I'm getting more and more confident each time I play."
Scott, who has won 12 times on the PGA Tour (most by a player under 40), was 23rd in strokes gained putting in the tournament. That, combined with his usual proficiency at ball striking (he was first in greens in regulation, tied for 10th in driving accuracy), was a formula for a landslide victory on the difficult Champion Course at PGA National.
Only a single hole prevented a rout — he made a quadruple-bogey 7 on the par-3 15th hole on Saturday after hitting his tee shot into the water.
His margin of victory was a stroke over Sergio Garcia, with whom he was tied entering the final round. Scott made a 15-foot birdie putt on the first hole to take the lead.
"It's a good feeling to hit a putt and see it go in the hole, like any round, but maybe more so at that point," he said. "I got off to a dream start to kind of set the pace."
Or to set the tone for his making his own contributions to what already was promising to be a most interesting year in golf.