The Loop
Adam Scott uses his green-jacket muscle for one last indulgence
AUGUSTA, GA.—The fringe benefits of being the reigning Masters champion are numerous, as Adam Scott has come to appreciate over the last 12 months. But there was one more thing he wanted to take advantage of before handing back over his green jacket to club officials: play a round of golf at Augusta National Golf Club with his father.
Upon arriving then in Augusta on Friday to begin his title defense, Scott fulfilled the wish, taking out his dad, Phil, who coached Adam as he was growing up playing the game in Australia, for a quick 18 holes.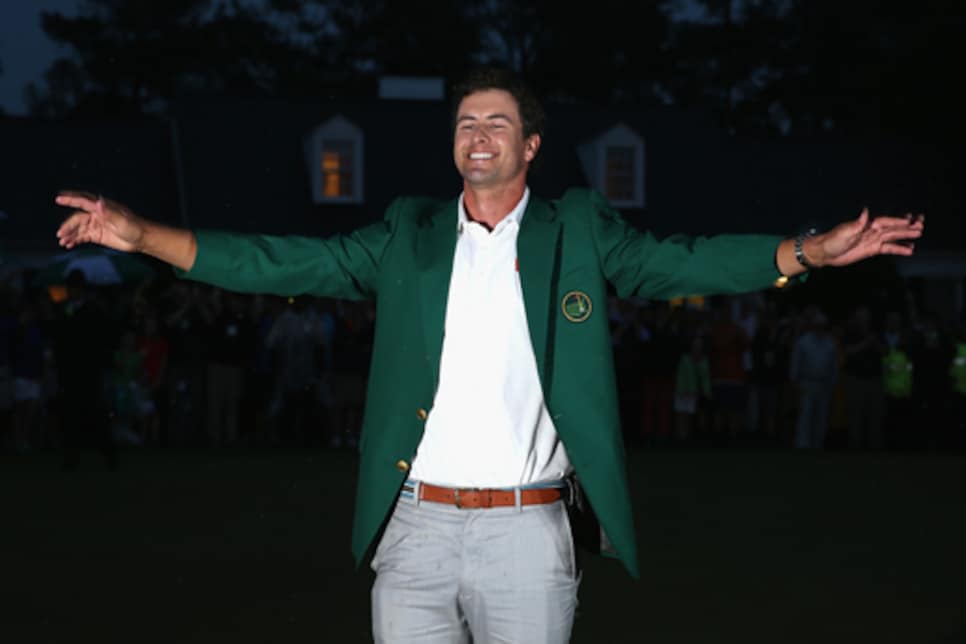 "It was the highlight of his golfing life," Adam said Sunday, after helping hand out awards during the inaugural Drive, Chip and Putt Championship. "I think for him following me around here for so many years, to get to stand in the middle of the fairways and get the perspective was just great. And for me just playing with him, well, it was pretty special."
Where the round turned emotional was when the two walked down the 10th hole and Adam  remembering the feeling he had a year ago when he made his birdie there in the playoff to defeat Angel Cabrera and become the first Australian to win the Masters.
"I've been here a couple days and walked down [there] a couple times," Scott said. "Reliving what happened, it's been fantastic every time."