News
Adam Scott to use Bernhard Langer's controversial putting stroke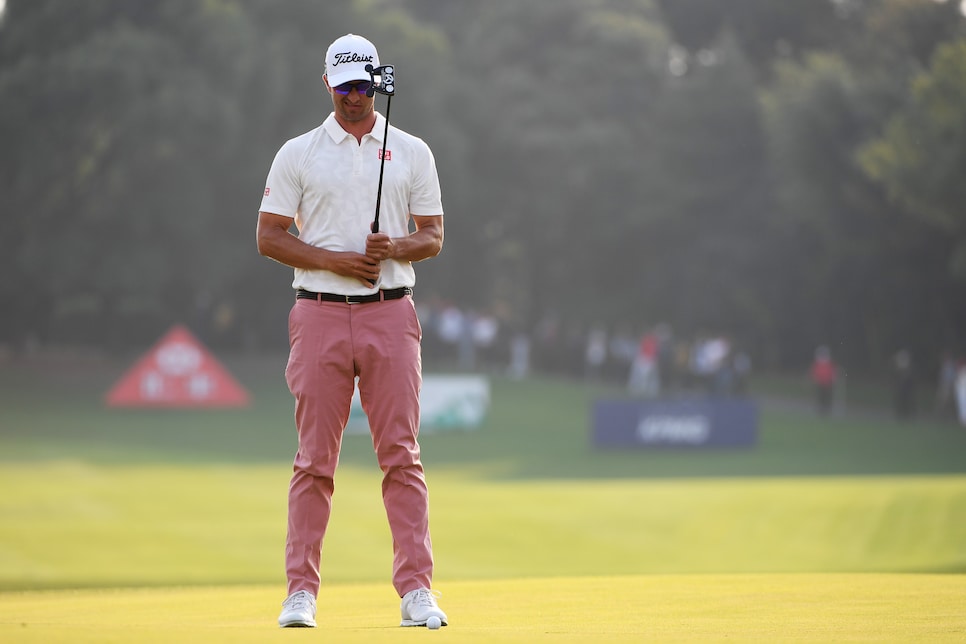 Bernhard Langer and Scott McCarron ruffled feathers last season with their controversial putting strokes, techniques believed to be in violation of golf's anchoring ban. Though the issue relatively died down following the USGA's statement that the duo was not in violation of the rule, expect the subject to heat up again as Adam Scott plans on using a similar technique.
Scott, who won the 2013 Masters utilizing the anchor approach, said at this week's Australian PGA Championship that his old long putter will return to his bag.
"Yeah, I think I might give it a run this week,'' Scott said, according to Golf Australia. "I haven't done that much work with it but it feels pretty good out there. Yeah, I think it might make the grade this week, definitely feel very comfortable with it."
The former No. 1, who has been a critic of the anchoring ban, cited the play of Langer and McCarron as his catalysts for the switch.
"It was actually pointed out to me that this year they both recorded the best ever putting stats since stats have been kept. Both of them beat the old best," Scott said. "You know, I don't know if it's just a coincidence or if they had just a really good year, but maybe they've found the best way to putt.''
Scott suffered one of the worst campaigns of his career last season, falling 24 spots in the world rankings. Since the ban's implementation, he's ranked 129th (2016) and 89th ('17) in strokes gained: putting.