The Loop
Adam Scott still wants Stevie Williams to caddie for him at the Masters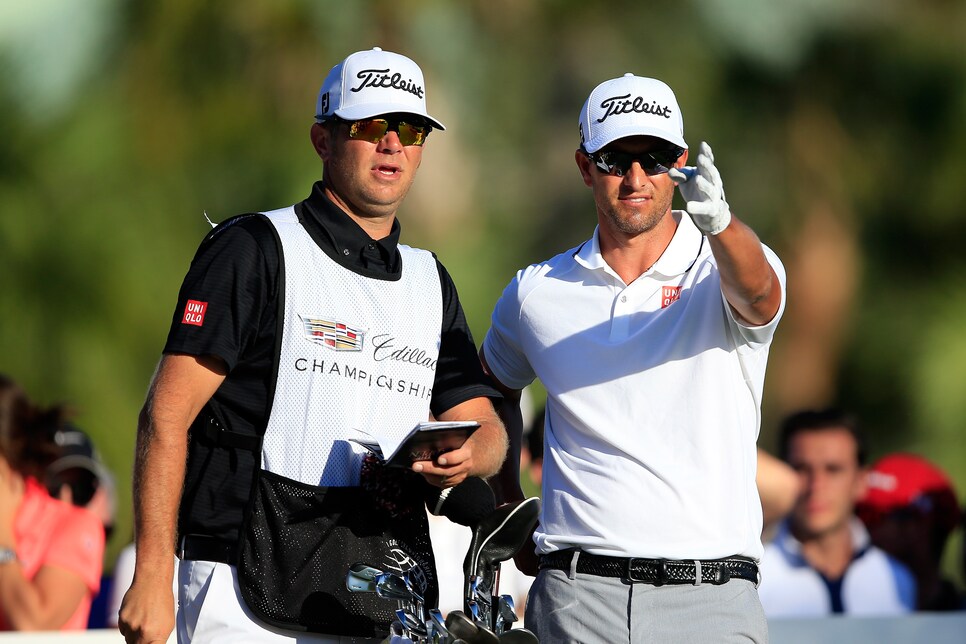 After making some significant changes in 2016, Adam Scott is the hottest name in golf.
His move to the short putter has gotten enough publicity. But how about his new caddie? David Clark has been on the bag for Scott's back-to-back wins in Florida, his first two victories since May 2014.
Despite the Scott-Clark success, however, Clark won't be helping the 2013 Masters champion look to win his second green jacket next month.
Scott remains committed to Stevie Williams, who caddied during Scott's 2013 triumph, returning to the bag for the 2016 Masters. Williams, who has retired from full-time looping, was alongside Scott for the 2015 PGA Championship.
Clark, an Englishman who is good buddies with one of Scott's closest friends, Justin Rose, caddied for Paul Casey and Vijay Singh in 2015, and has been on the bag of Michelle Wie and Will MacKenzie in the past, according to Golfweek's Jim McCabe.
Certainly, Clark has helped Scott achieve great heights in 2016. But Scott values Williams' experience at Augusta National -- he helped Tiger Woods in three of his four Masters victories -- and hopes the duo can rekindle their Augusta magic.
Here are Scott's comments from December:
"The plan is set," Scott told AAP. "David is doing an amazing job, and we are working very well together but you could offer Steve the job to any player in the world for Augusta and they are going to want to take him.
"His experience is amazing and we work very well together. Look at our record the last few years."
Experience over recent results is Scott's current philosophy.