The Loop
Adam Scott on young Adam Scott: "I didn't have the best plan in place"
PONTE VEDRA BEACH, Fla. -- After becoming the youngest Players champion ever in 2004, Adam Scott needed nine more years to become a major champion. Why did it take so long?
"I think inexperience and being a bit naive at that point probably worked against me and I didn't realize to keep going up to that next level how much harder I probably would have to work," a candid Scott said.
"When things are good, and you're 23, it's pretty easy to cruise along . . . So I just didn't have the best plan in place."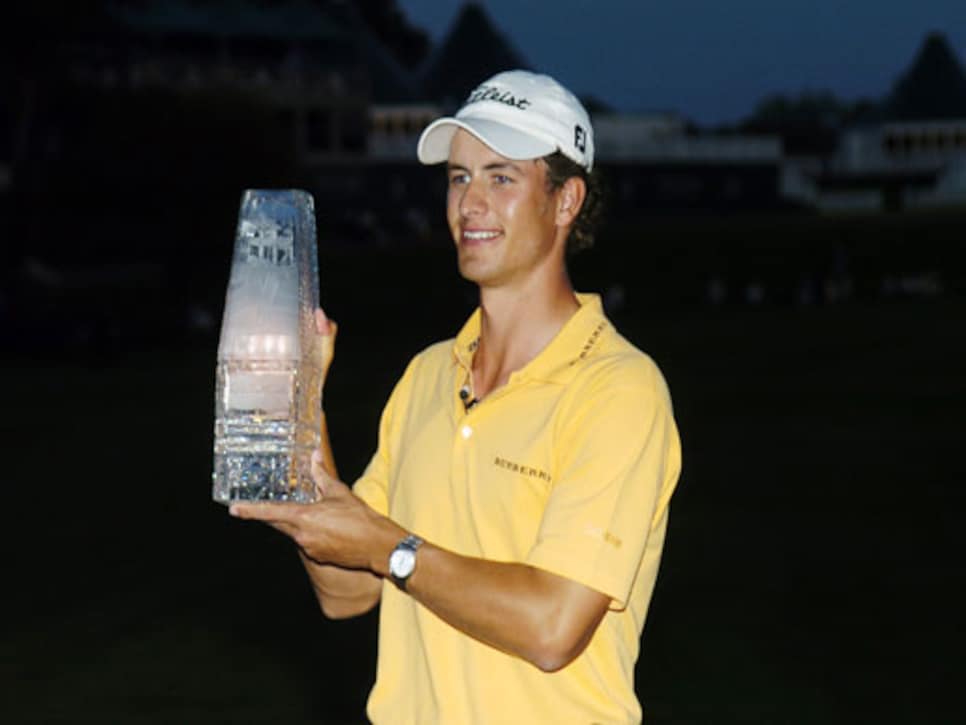 Things are certainly good again for Scott, but now he has a different mindset at 33. It's what helped him achieve his greatest accomplishment, winning the 2013 Masters, in the wake of his most heartbreaking loss, the 2012 British Open.
"I think that I probably, interestingly, took the wrong things out of winning the Players at a young age," Scott said. "And completely on the other side I took all the right things out of losing an Open Championship and made the most of it."
Scott has continued his strong play enough to be within a couple tenths of a point of Tiger Woods in the Official World Golf Ranking. The Australian could take over the top spot with top-16 finish this week, not that he was aware of that.
"Look, I'm here to win golf tournaments," he said. "That's been the goal, and from that you can get to No. 1 in the world if you win enough, often enough."