The Loop
With Masters win, Scott and his long putter come a long way
By winning at Augusta National, Adam Scott also became the first player to win a major using a long putter.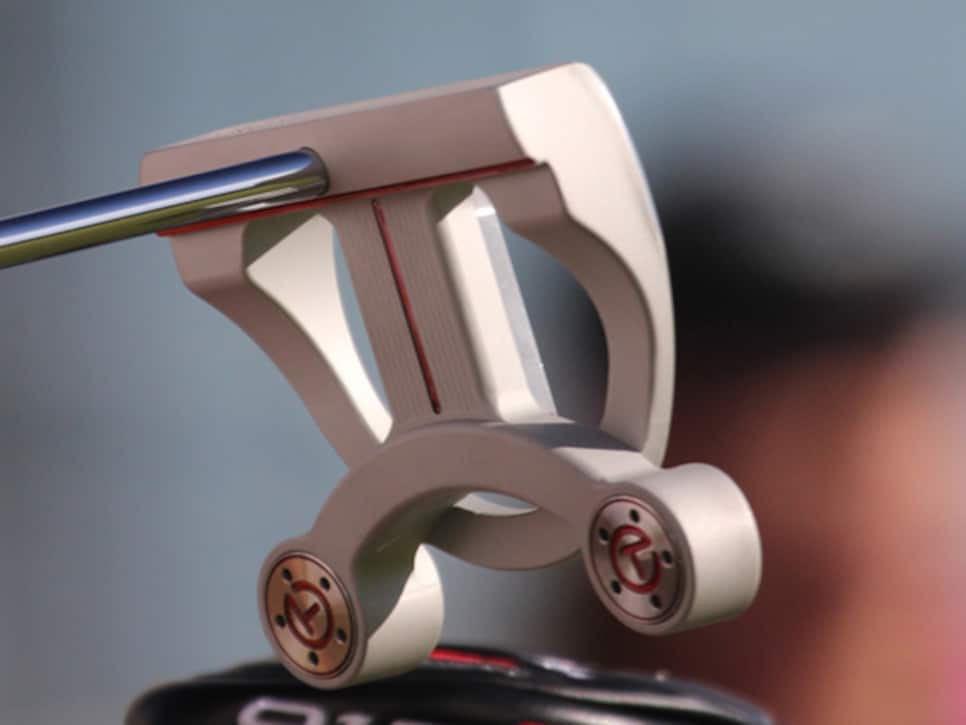 The putter Adam Scott used to win the 2013 Masters. Photo courtesy GolfWRX
Now before folks get all worked up, that means one of the Grand Slam events. There have been senior majors won with long putters (Charles Coody, Bruce Lietzke and, most recently, Bernhard Langer). It also means a long putter. Not a belly (see Keegan Bradley, Webb Simpson and Ernie Els). We're talking the broomstick here. The big boy.
Scott originally went to the long putter at the suggestion of his instructor, Brad Malone, after a session in Australia in February 2011. "I hadn't really thought about it at all," said Scott at that year's Masters, where he finished T-2. "I got home from Hawaii and my coach had a long putter and he had been practicing with it to see and he said, 'You should have a go' because he thought it would do good things for my rhythm and short stroke. The rhythm with the long putter is very nice, and that's something I was fighting in my putting with the short putter."
The Aussie put the putter in play at that year's Match Play and earlier this year switched from the 49-inch Scotty Cameron by Titleist Kombi to a prototype Cameron Futura X, also 49-inches long with three degrees of loft. The putter is made out of aluminum and includes four adjustable stainless steel weights that are positioned underneath exterior weights in the far corners of a U-shaped balance bar for maximum moment of inertia or stability.
In addition to Scott's runner-up showing in the 2011 Masters, Tim Clark also used a long putter when he was second in the 2006 Masters. Now the question is will this victory further bolster golf's governing bodies in their quest to ban anchoring? Or will the raucous reaction to Scott's win tell the governing bodies that golf fans don't care whether the club is anchored to your chest, your stomach or your ear as long as they see compelling golf? No one knows the answer to that one yet.
Scott, however, knew right away two years ago that he was onto something. "You know, after I saw some putts going in, it wasn't really hard to change," he said. "I did a lot of practice with it and I felt fairly comfortable right from the get-go with it."
Two years later, judging by the plethora of clutch putts he made at this year's Masters, it appears so.