The Loop
Adam Scott: International man of mystery
AKRON, Ohio -- Whatever became of Adam Scott, the dapper Australian golf star who not so long ago was ranked No. 3 in the world? To find him these days generally start from the bottom of the scores and read up.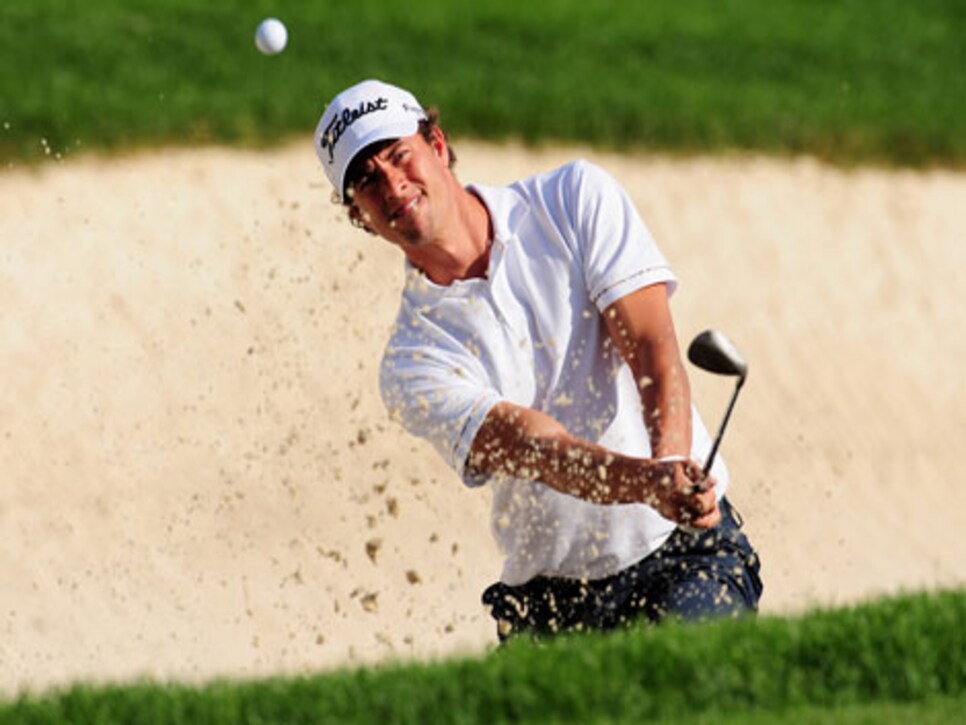 At the WGC-Bridgestone Invitational, you won't even have to read up. He's at the bottom, tied for 79th, after an opening round of eight-over par 78 at Firestone Country Club.
Scott is using a new set of irons this week, "more of a user-friendly design," he said on his website. They weren't friendly enough to compensate for whatever has gone haywire with his swing. Though Scott drove the ball reasonably well (he hit 10 of 14 fairways), he hit only six of 18 greens in regulation. He ranks 157th on the PGA Tour in greens in regulation, suggesting his travails have nothing to do with his irons.
On his website, under the results section, his 2009 results end following the WGC-Accenture Match Play Championship in March. He missed eight of the next 11 cuts, including six in a row at one point, and has fallen to 44th in the World Ranking.
Scott, incidentally, is a student of Butch Harmon, who appears on the cover of the August issue of Golf Digest, proclaiming, "I'll fix your game now!" Scott's play (as well as that of another Harmon student, Ernie Els) and Harmon's promise did not go unnoticed by one European golf writer, Derek Lawrenson, of the Daily Mail: "Given what's happened to them this year," he wrote, "they must be thinking of asking their boastful coach: 'Any chance of fixing our games now?'"