News
Adam Scott concerned about tour testing, could miss first two months of return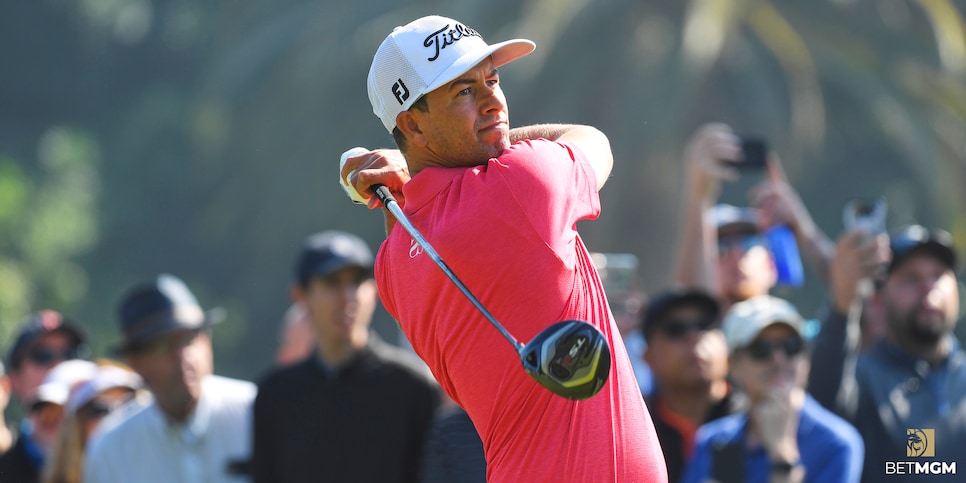 Most PGA Tour players seem on board with the tour's plan and protocols for a June restart. Adam Scott is not one of them.
Scott, speaking to the AAP's Evin Priest, expressed concern with the measures in place, and that he may not return until the week before the PGA Championship.
Of Scott's chief worries is the COVID-19 testing. Mainly, that it isn't stringent enough.
"They are being fairly thorough, but my initial reaction was I was surprised it wasn't tighter than it is," Scott told AAP. "What concerns me is dialogue that [the tour] is hopeful of returning one- or two-hour test [results]. You'd want that in place before competing."
The former World No. 1 was also bothered that the bubble environment the tour hopes to create could be easily penetrated.
"The other is it seems an asymptomatic person could operate within a tournament. If they're not showing symptoms and I somehow picked it up inside the course and I'm disqualified I'm now self-isolating [in that city] for two weeks. I'd be annoyed if that happened. I thought you'd start quite tight and loosen those protocols to normal if appropriate."
Scott did indicate he plans to eventually return, with the WGC-FedEx St. Jude Invitational in Memphis as the target return. From there it would be the PGA Championship at TPC Harding Park in San Francisco, and Scott would stay in the United States through the U.S. Open (Sept. 17 outside New York City).
After falling outside the top 75 in the world in the summer of 2018, Scott has slowly worked himself back up the rankings, up to No. 6 at the time of golf's suspension.
"I was pretty primed for a run into Augusta there; I was feeling pretty good so that was disappointing from a golf standpoint," Scott said.
"But I'm excited we're at least getting a chance to play the Masters this year."
The PGA Tour is set to resume on June 11 at Colonial.