The Loop
Adam Scott comfortable with putter change, cites goal 'to be best putter out there'
Stories of interest you might have missed...
A new rule against anchoring caused Adam Scott to abandon the long putter he had been using for several years, but "is adamant there is no issue with his putting after the best and worst of his flatstick form left him one shot behind winner Bubba Watson in the US PGA Tour's Northern Trust Open," the Australian Associated Press writes. "There is no issue," Scott said. "You can always putt better but I honestly believe I will be a better putter than ever going forward and my goal is to be the best putter out here."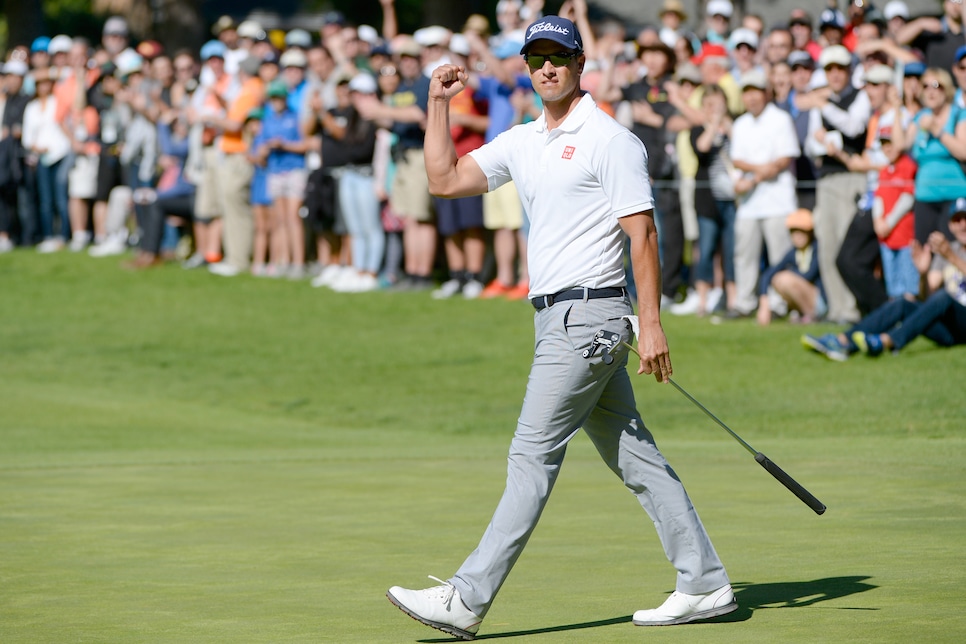 "So many of the names atop the leaderboard at the Northern Trust Open late Sunday were familiar, a smattering of top-20-ranked golfers with green jackets, big wins, and big paydays on their resumes. Only Jason Kokrak's name required a pronunciation guide (COKE-rack) and research into the journey that brought him to the Riviera Country Club and into position, at age 30, to record his first PGA Tour victory," Los Angeles Times columnist Helene Elliott writes in this look at the relatively unknown player threatening to win on Sunday.
"How do golfers measure success when winning carries such a high degree of difficulty? For a group that includes some of the most competitive people in the world, is it sufficiently satisfying to win once?" the New York Times' Karen Crouse writes in this story on one-hit wonders. "The perspectives of players are as varied as their swings. [Pat] Perez, who will turn 40 next month, was a rival of Tiger Woods's in Southern California junior golf. He does not measure his self-worth by the fact that Woods has 78 more tour titles. 'I've been able to have a nice life, provide for my family,' Perez said. 'To me, that's success.'"