Valspar
Adam Schenk drops one of the longest putts you'll ever see as fan tosses beer at flag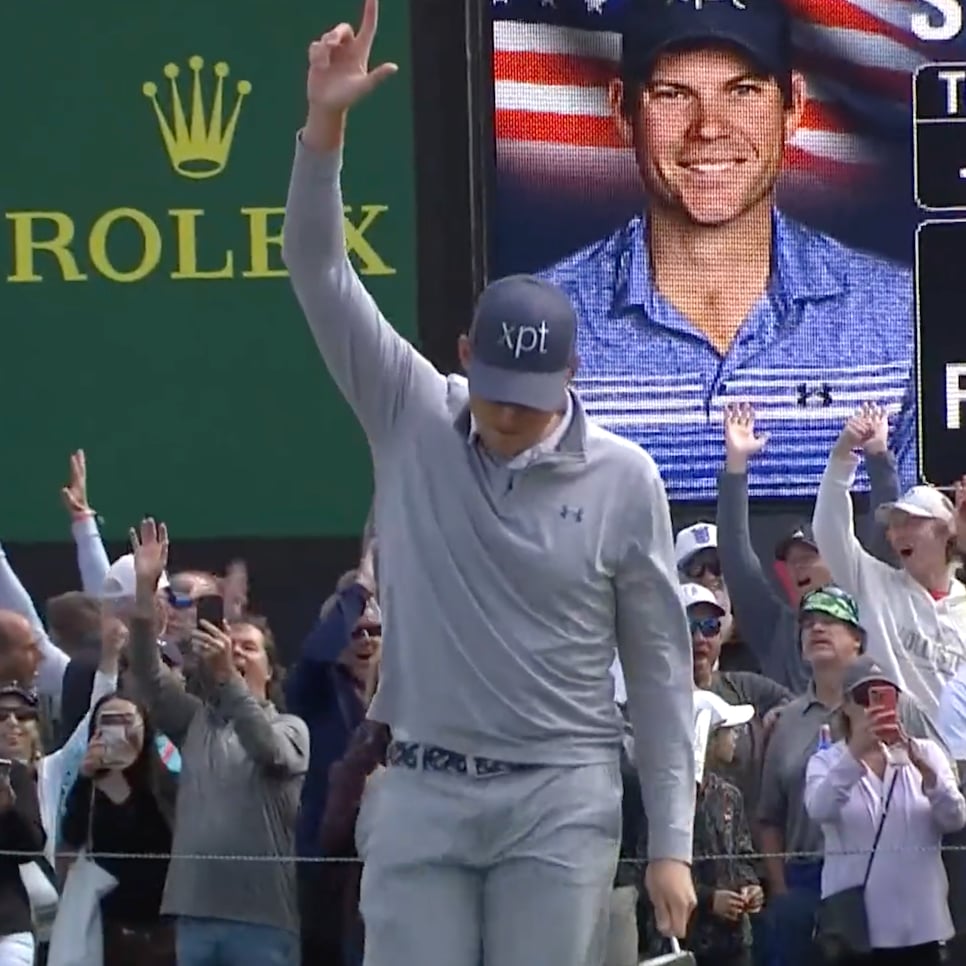 Adam Schenk is looking for his first career win on the PGA Tour. He's now on the precipice of that breakthrough Sunday afternoon at the Valspar Championship thanks to one of the longest-drained putts you'll ever see.

One under on his day and in a share of the lead with Jordan Spieth, Schenk looked to be in a mean spot at Innishbrook's short par-4 12th, facing some 70 feet for birdie. With the greens looking a tad baked, a two-putt would have been a hell of a feat.
Schenk did one better, dropping the hammer from long distance to take the lead:
According to PGA Tour stats, it was the longest-made putt of Schenk's career (although, oddly, just the seventh-longest on tour this year). Schenk punctuated that putt with a finger in the air, which was a sold celebration albeit not as good as the fan who tossed a beer at the flag, causing Spieth's caddie, Michael Greller, to wonder what the heck was going on: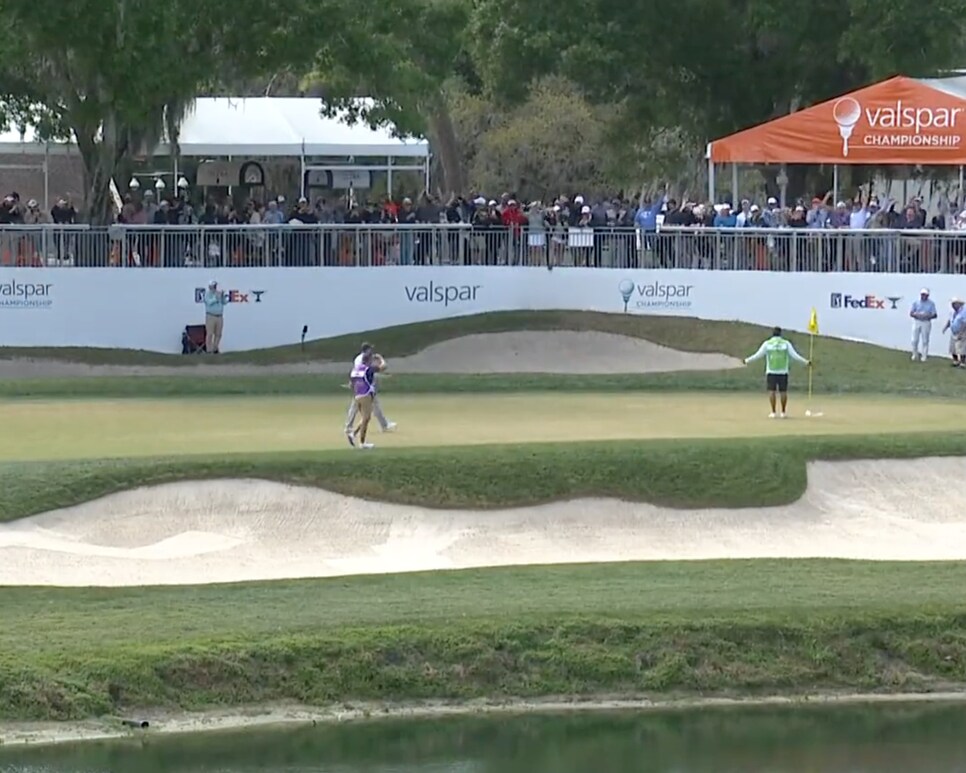 Should Schenk hold onto his advantage, we imagine it's a putt he'll remember for the rest of his life.