Well Played
Adam Long broke this 31-year-old PGA Tour record, then channeled . . . Wilt Chamberlain?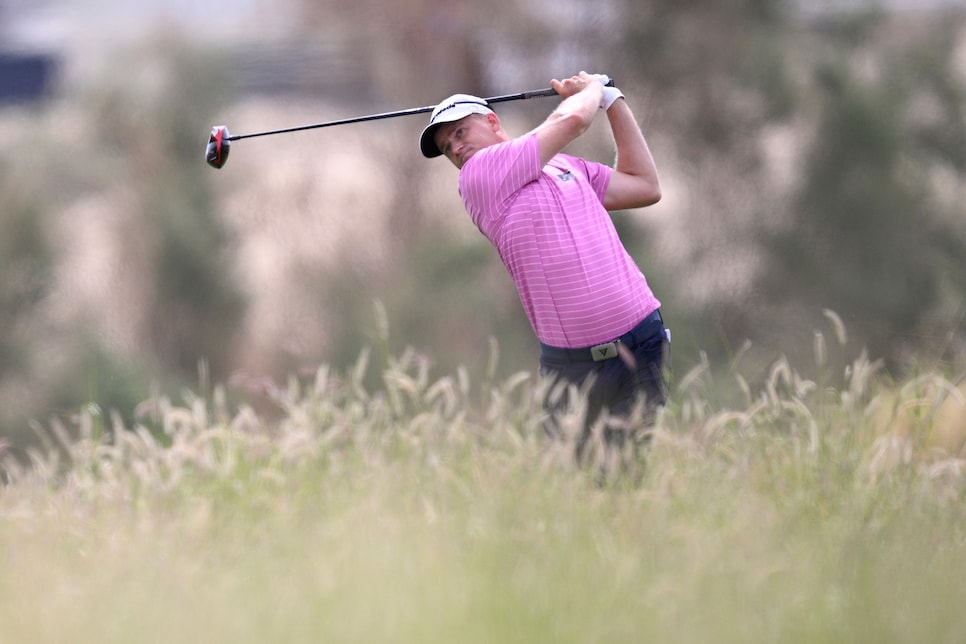 It had been nearly a month since Adam Long missed the short grass off the tee when he finally hit an errant drive on the 15th hole of Thursday's opening round of the Butterfield Bermuda Championship. By then, however, the 36-year-old had already shattered a 31-year-old PGA Tour record—albeit a pretty obscure one.
Long arrived in Bermuda with an amazing streak of accuracy having hit 58 consecutive fairways. And when he found another one on the par-5 second hole at Port Royal Golf Course, he broke the record of 59 set by Brian Claar back in 1992.
"Had everyone not come up and said something to me the last 24 hours, I probably wouldn't think about it as much as I did," Long told reporters after his round. "But it was in my mind, for sure, to start. Hit a hybrid on the first and then the second fairway's really hard to hit. Luckily it was kind of into the wind so I hit a driver and hung in the fairway somehow and perfectly in the middle, so after that I was just kind of coasting."
But Long wasn't done, tacking on another 10 fairways to his streak before finally finding the rough on No. 15. He now holds the record—Ben Hogan may have had something to say about that if the tour kept official records during his playing days—with an incredible 69 consecutive fairways. And after, Adam (and the tour) had a little fun by channeling another famous sports stat, Wilt Chamberlain's 100 points from a 1962 NBA game (Go to the second slide for the full reference).
Good stuff. And even better for Long is that he's turning all these fairways hit into great scores. The winner of the 2019 Desert Classic shot an opening 66 following his T-23 at last week's World Wide Technology Championship. Long is currently five shots behind early leader Alex Noren, who fired a 61.
It was during last week's event, held at the Tiger Woods-designed El Cardonal at Diamonte, where Long also matched what Claar did at the 1992 Memorial by hitting every fairway over four rounds, a perfect 56 of 56 on the resort course's generous landing areas. He also hit his final two fairways of the Shriners Children's Open in October. The PGA Tour posted video of the record-breaking and streak-ending drives (second and fourth slides):
"It's something I'll be able to say forever," Long told PGATour.com last week, "some sort of bragging rights or an interesting stat at trivia nights."
Indeed, Adam. Even if it will be remembered juuuuuuust slightly less than what Wilt did.