The Loop
Adam Levine wants to open a "weed and golf" store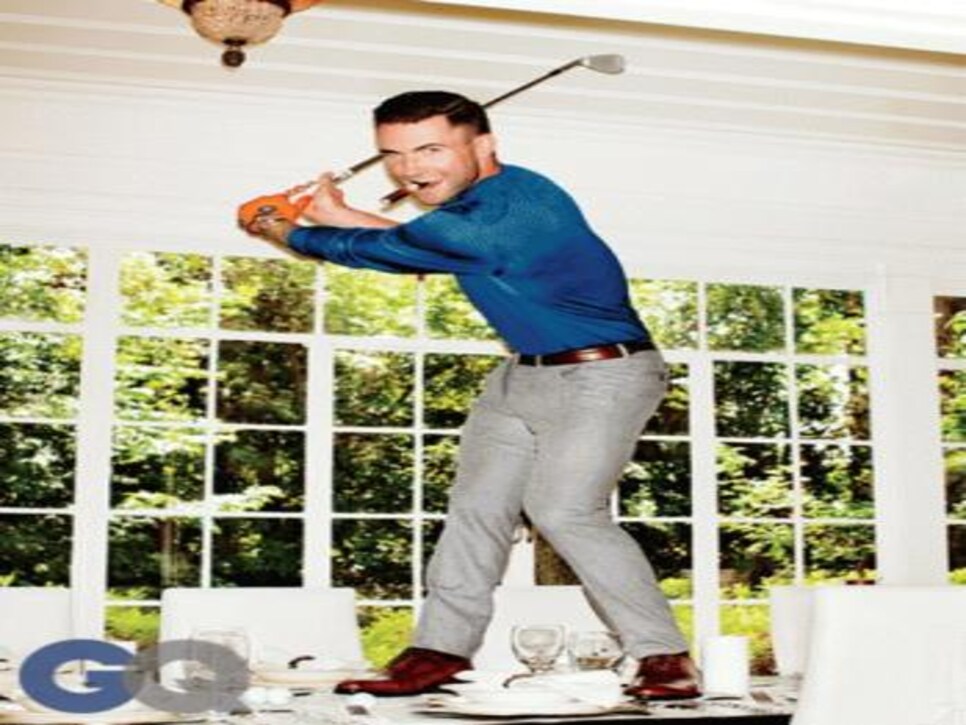 The singer's interest in golf is no secret. He was a celebrity student in a season of Golf Channel's "Haney Project," and as the photos from GQ suggest, his swing has shown some real progress.
Here's the conversation Levine has with his assistant, Shawn, where the two hatch a plan for a new golf-business venture:
He swivels his head as we pass a strip mall.
"Oh, I guess the hearing-aid store went out of business," he says. "That's a shame."
We should get that space and open a store," says Shawn.
"We should totally open a store," says Levine with conviction.
"Just random shit. Like a mix between like a liquor store and like a pharmacy and like a...a pizzeria. We'd have tacos."
"We would have weed, tacos, and some clothes, and some golf stuff. We'd call it Weed and Golf," Levine says.
(Photo by Tony Kelly courtesy of GQ)