The Loop
According to Tom Brady, Donald Trump "just doesn't lose" at golf
You can say what you want about Donald Trump's integrity regarding his golf score -- many people already have weighed in on the subject. But one other recurring theme from the Donald's game: The man can play.
Count Tom Brady as a believer in the presidential candidate's golf performance. In an interview with GQ, the New England quarterback was asked about his relationship with Trump -- Brady has been seen with Trump's campaign hat in his locker -- and the reigning Super Bowl MVP sang Trump's praises: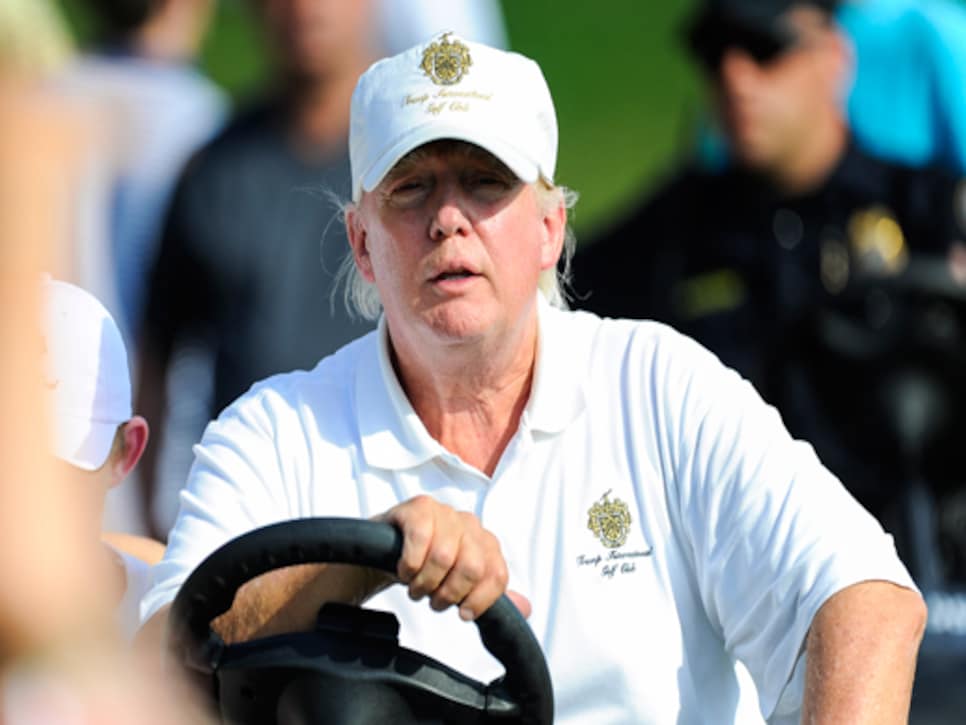 Before I asked Brady about Deflategate, I asked him about playing golf with Donald Trump. He explained how this is an amazing experience, and how you never really know what the actual score is, and that there's always some sort of side bet, and that Trump always goes home with the money. I ask him if this means Trump cheats, as it's hard to imagine how someone could always win, particularly since Golf Digest estimates Brady's handicap as an 8.
"Nah," says Brady. "He just—he doesn't lose. He just doesn't lose."
That's a solid campaign slogan: "Trump: He doesn't lose." Hell of a lot better than "Make America Great Again," at least.
Then again, maybe Trump's camp should pump the brakes on that endorsement. Brady hasn't been the epitome of virtue, either.